—
—
Woodlands block 677
—
After stabbing man, attacker shouts at woman: 'You have two kids and you're still like that'…
After stabbing man, attacker shouts at woman: 'You have two kids and you're still like that' http://ebx.sh/1HARG2G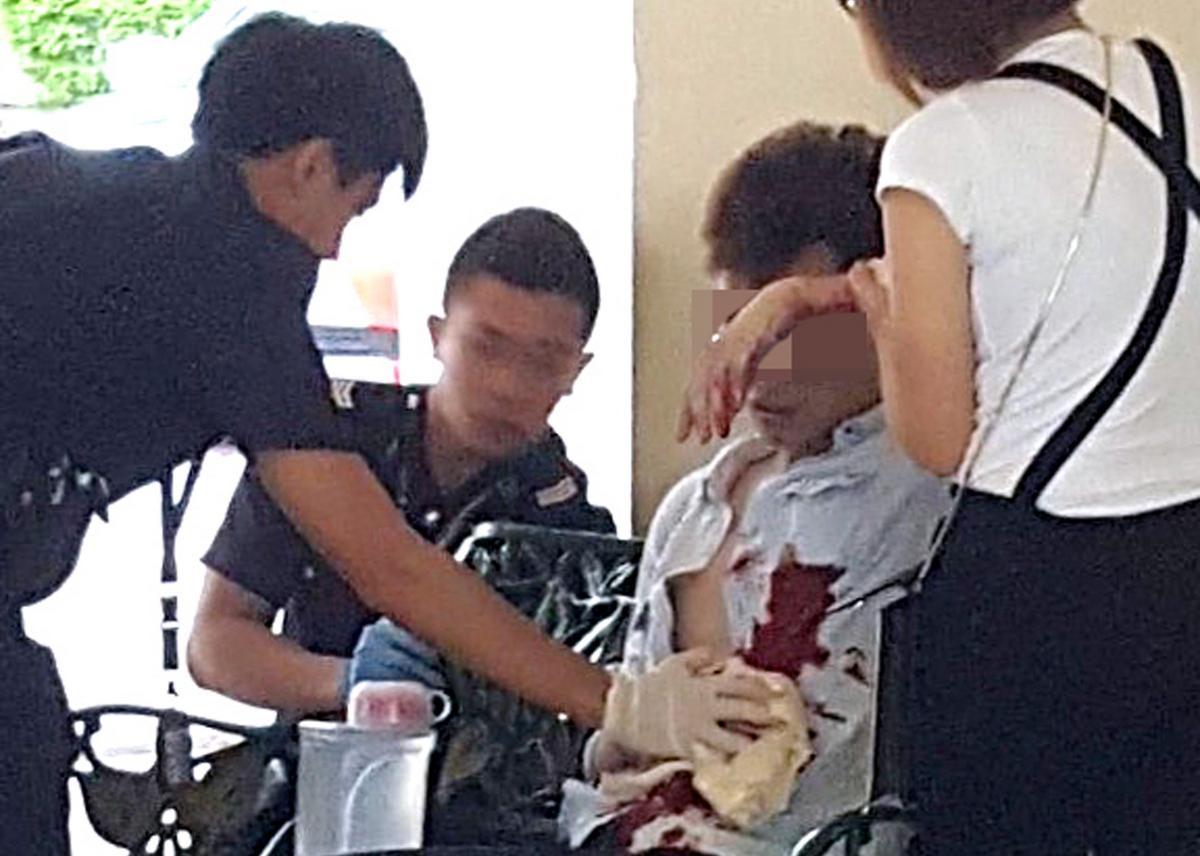 She was in her shop when she noticed about 20 people surrounding the playground outside.
Curious, the 49-year-old shop assistant, who wanted to be known only as Ms Lin, went to take a look, thinking a quarrel had occurred.
She told The New Paper yesterday in Mandarin: "I saw a man bleeding from his abdomen and a woman was standing next to him.
"Another man, who I presumed was the woman's husband, was holding something wrapped in newspaper.
"He shouted to the woman, 'You already have two children and you're still like that'."
The incident happened on Tuesday afternoon at Block 677, Woodlands Avenue 6.
…
—
Man chases wife's alleged lover, then stabs him
Jasmine Osada
The Straits Times
12 November 2015
A 40-year-old man got into an argument with a younger man whom he suspected of having an affair with his wife, and stabbed the victim in the stomach.
The 31-year-old victim was bleeding when police arrived at the scene on Tuesday afternoon. Officers later arrested the older man.
Chinese evening daily Lianhe Wanbao reported that the incident happened at about 4.40pm that day at Block 677, Woodlands Avenue 6.
Witnesses said the victim was talking to a woman at the block's void deck when the older man confronted them. It emerged that the woman was the older man's wife, and he suspected she was having an affair with the victim.
The man got increasingly agitated and became aggressive. The victim tried to leave the scene, but the man gave chase with a knife that he had concealed in a yellow bag.
The victim fell to the ground after he was stabbed. The older man continued attacking him, slashing him on the left hand.
The woman then stepped in to break up the fight by grabbing her husband, who then threw the bag on the floor, exposing the fruit knife that he had used.
The victim, who was bleeding profusely, received help from the woman and three passers-by.
He was taken conscious to Khoo Teck Puat Hospital.
http://singaporeseen.stomp.com.sg/this-urban-jungle/man-chases-wifes-alleged-lover-then-stabs-him#xtor=CS2-4
—
Police cordon at Woodlands block 677: Stomper says knife spotted at scene
Police cordon at Woodlands block 677: Stomper says knife spotted at scene http://bit.ly/1WOQFWi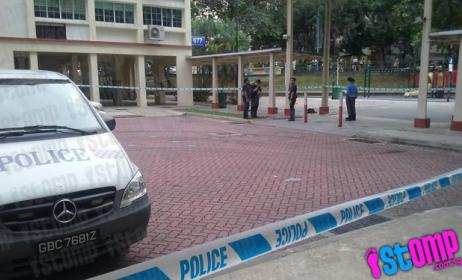 Posted on 10 November 2015
An area of a carpark next to block 677 in Woodlands Avenue 6 was cordoned off by the police today (Nov 10).
Stomper Unhappy who was at the scene at around 5.30pm saw a knife in the cordoned-off area and suspects that a case of stabbing might have taken place there.
…
"There were about six to seven policemen. I think officers from the Criminal Investigation Department (CID) were also at the scene.
http://singaporeseen.stomp.com.sg/this-urban-jungle/police-cordon-at-woodlands-block-677-stomper-says-knife-spotted-at-scene#xtor=CS2-4
—