—
1 Malaysian Insider
http://www.themalaysianinsider.com/malaysia/article/live-despite-putrajayas-numerous-attempts-to-stop-it-crowds-starting-to-gat?utm_content=buffer3a182&utm_medium=social&utm_source=twitter.com&utm_campaign=buffer
2 Malaysiakini
2 Malay Mail Online
Bersih 4 "Live" blog
http://www.themalaymailonline.com/blog/bersih_4
—
#Bersih4: For a recap of everything that happened today from our on ground team http://bit.ly/MMOBersih4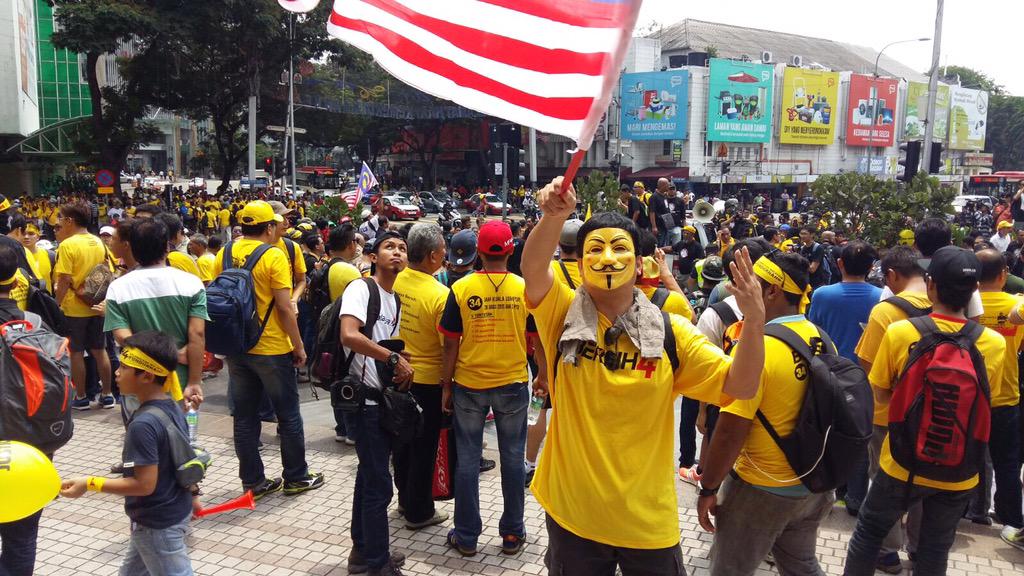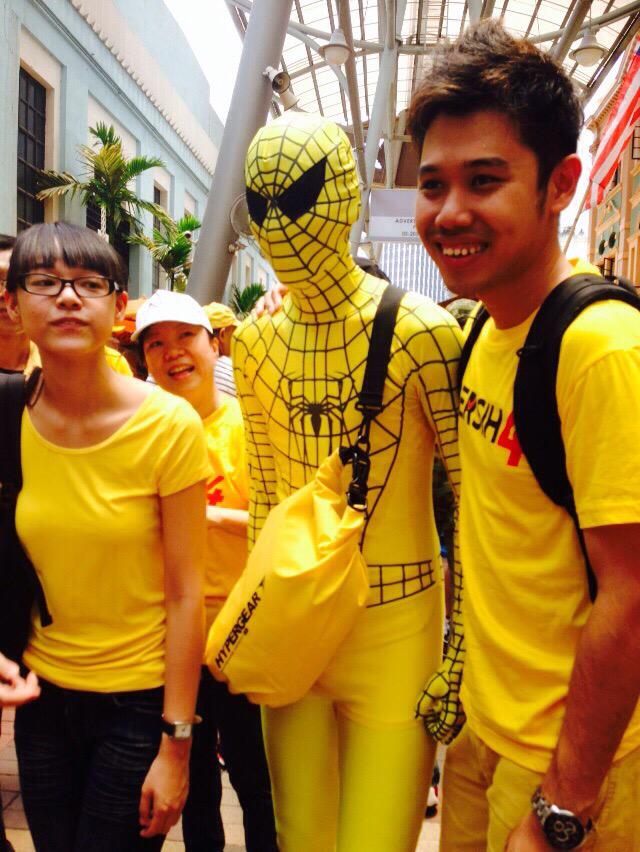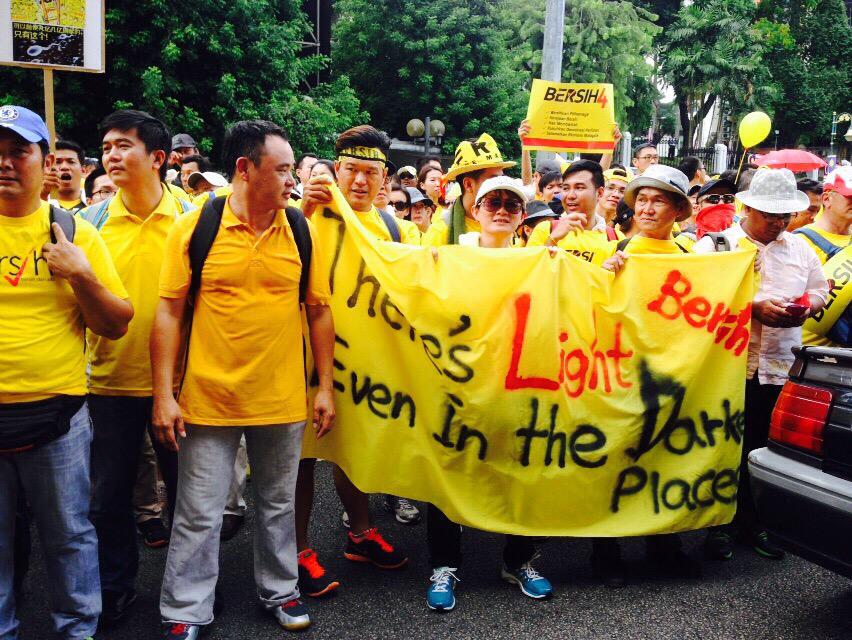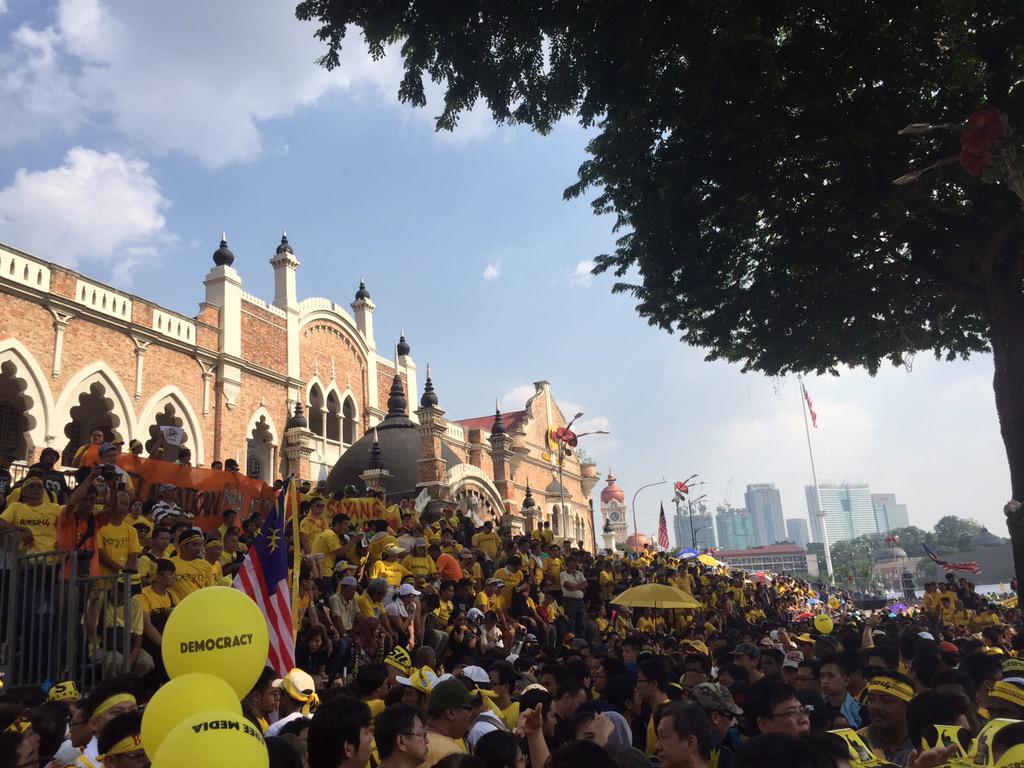 Bersih 4 "Live" blog
A Muslim man and a Buddhist monk lead a joint morning prayer session for Bersih 4 participants who had spent the night on the streets near the Kuala Lumpur City Hall on the second day of the 34-hour rally.
– See more at: http://www.themalaymailonline.com/blog/bersih_4#sthash.WQTCXyNF.dpuf
…
Major props to #Bersih4 protestors who were sleeping on the streets of KL last night! @themmailonline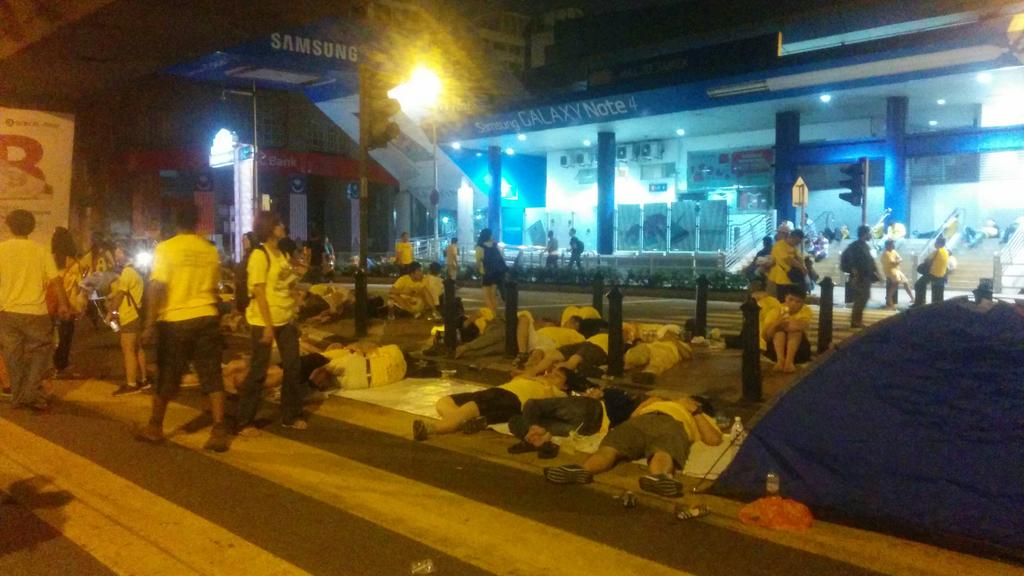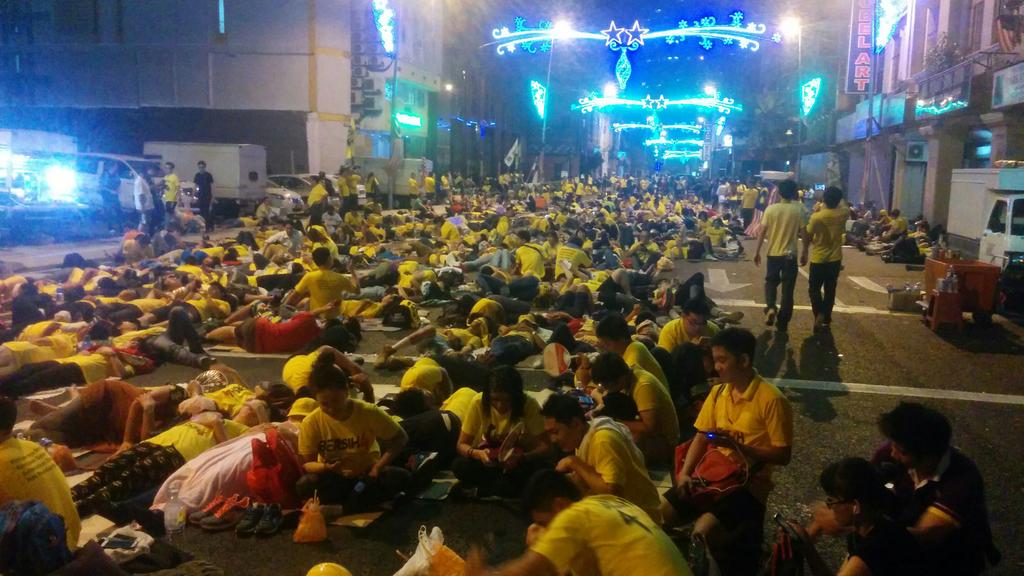 —
The Malaysian Insider is bringing live updates on the Bersih 4 rally here:
SUNDAY, 9.30am: The singing of the national anthem, Negaraku, follows the interfaith prayers.
9.15am: Interfaith prayers are held after the morning exercises. A Buddhist monk, followed by three Muslim men, led in prayers according to their respective faiths from atop a lorry that is used as a makeshift stage for Bersih 4.
9am: Bersih 2.0 chairman Maria Chin Abdullah meets reporters at the protest scene near Dataran Merdeka.
Bersih 4 participants doing some light exercises led by Bersih 4 representative Ivy Josiah. – The Malaysian Insider pic by Melati A. Jalil, August 30, 2015.
She says it is not entirely true that Malays are not participating in Bersih 4, in response to news reports that rally participants were overwhelmingly of other races.
"We can't discount that there is more non-Malay participation. But it's not like Malay participation is non-existent. This is a natural cause by all Malaysians, and we should not see it according to race," she said.
Meanwhile, military helicopters fly above the square.
After Maria speaks, Bersih 2.0 representative Ivy Josiah stands on a stage and leads hundreds of rally-goers in morning exercises and stretches.
A group of volunteers, dressed in Bersih 4 t-shirts, have also begun segregating waste collected in garbage bags at the intersection of Jalan Raja Laut and Jalan Raja.
– See more at: http://www.themalaysianinsider.com/malaysia/article/live-despite-putrajayas-numerous-attempts-to-stop-it-crowds-starting-to-gat?utm_content=buffer3a182&utm_medium=social&utm_source=twitter.com&utm_campaign=buffer#sthash.5VurfhP2.dpuf
—
Johor presence felt at Bersih 4 rally
Johor presence felt at Bersih 4 rally – Enthusiastic Johoreans wave their state flag and display banners with sult… http://ow.ly/33ob3W
While most of the Bersih rally-goers shout 'Bersih' today, a few vouched for a different slogan – Daulat Tuanku.
A number of protestors, though clad in yellow like the others nevertheless raised eyebrows when they started waving the Johor state flag.
One group, in front of Dataran Maybank, held a banner that read 'Muar lang are here' (Muar people are here) and 'Made in Muar' demonstrating they were proud of their sense of identity.
Another group even chanted 'Daulat Tuanku' during the rally while holding a banner with a picture of Johor's Sultan Ibrahim.
—
My observations on the Bersih 4 rally http://twib.in/l/696bddRXXX5  | https://twibble.io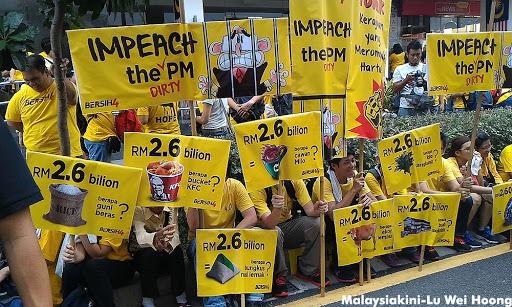 —