—
My car stolen in 10 seconds at Tebrau city on 10-August 2015 1620Hrs SDX3505S Honda Civic 2.0 manual. Please help share to friends and love ones to report police if seen car. Car thief is highly skillful. —
feeling heartbroken with Amy Yeo.
—
The Straits Times
Aug 11, 2015, 2:34 pm SGT
Thief steals Singapore car in 10 seconds at Johor Baru shopping mall
SINGAPORE – A Singapore-registered car was stolen in 10 seconds at a carpark outside Tebrau city, a popular shopping mall in Johor Baru.
Owner Nolan Khoo, 32, on Tuesday (Aug 11) posted on Facebook a video of the incident, which was captured on a surveillance camera from a nearby store.
"My car (a Honda Civic with registration plate SDX3505S) stolen in 10 seconds at Tebrau city on Aug 10 at 4.20pm," wrote Mr Khoo, an assistant manager at a logistics firm.
…
The video shows a white car stopping next to Mr Khoo's car. A man then stepped out from the passenger seat, unlocked the driver-side door of Mr Khoo's car and drove it away.
Responding to comments on his post, Mr Khoo speculated that the thief could have "some sort of master key and remote" to pull off the heist so quickly.
http://www.straitstimes.com/singapore/courts-crime/thief-steals-singapore-car-in-10-seconds-at-johor-bahru-shopping-mall
—
Gone in 10 seconds: S'pore-registered car stolen by 'highly skilled' thief in JB http://bit.ly/1MjlWyD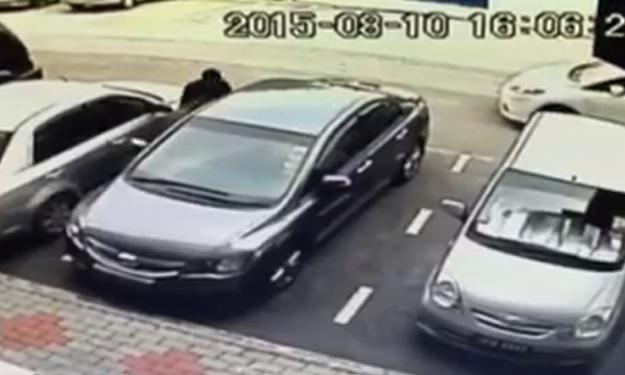 —