…
PENGHASUT RAKYAT‏ @PutraREFORMASI 10
Betul dan logiklah. Menteri ugut penjawat awam yang sokong pembangkang patut dibuang kerja, sebenarnya menteri yang takut hilang kerja kalau majoriti penjawat awam mengundi pembangkang pada PRU14.
.

…
THE INFAMOUS WORDS OF MAHDZIR KHALID
"The Jews and the Christians have pledged that as long as there is the moon and the stars, as long as the end of the world is not here yet, they will decide that Muhammad's followers will be confused and split among themselves. This is the pledge of the Jews and Christians."
http://www.themalaysianinsider.com/malaysia/article/sarawak-report-promotes-jewish-agenda-aimed-at-splitting-malays-says-umno-l
—
Better Education Minister needed! http://goo.gl/m9bAfn  Education minister ticked off for blaming Christians (Mkini)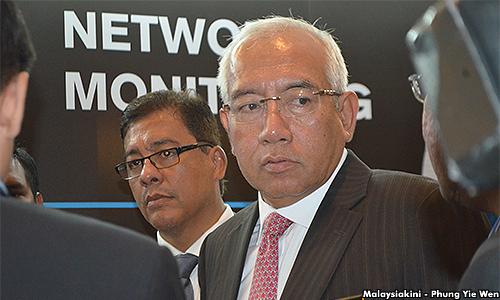 —
@MahdzirKhalid it's a shame to have an Education Minister instil disharmony in a multifaith society. Proud of yourself? #christianjewsplot
—
"In modern times in Malaysia, it appears that some Muslims want to scapegoat Christians – I can't speak for the Jews – when the going gets rough for them," asserted the Jesuit-trained prelate.
2:42PM Aug 11, 2015

By Terence Netto
Bishop laments penchant for 'conspiracy theories'
Bishop laments penchant for 'conspiracy theories' http://www.malaysiakini.com/news/308166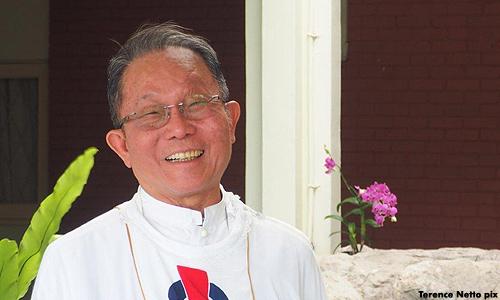 Catholic Bishop Dr Paul Tan Chee Ing blamed "a weakness for conspiracy theories" for Education Minister Mahdzir Khalid's accusation that Christians and Jews are behind the campaign of Sarawak Report in levelling corruption allegations against Prime Minister Najib Abdul Razak.
"It was just too good to be true!" exclaimed the head of the Catholic Church in the Malacca-Johor diocese, in remarks to Malaysiakini on what he called "a resurgence in Christian bashing just when there were signs of  a thaw in Muslim-Christian relations in Malaysia."
Bishop Paul Tan was expressing surprise that recent signs of rapprochment between the Muslim positions on fraught issues and the stances of other religions as evidenced by a benign fatwa in Perlis on child custody rights and Perkasa's overture to a Christian NGO are so easily disrupted by a "penchant by some Muslims for conspiracy theories when the going gets rough for them."
That was how the prelate described Mahdzir's opinion aired at the Hulu Langat Umno division meeting last Sunday that Christians and Jews are behind allegations of corruption levelled by web news portal Sarawak Report against the prime minister.
http://www.malaysiakini.com/news/308166
—
ICEcool RidzuanAM retweeted malaysiakini.com
Loyal but not Smart @MahdzirKhalid. Shame
ICEcool RidzuanAM added,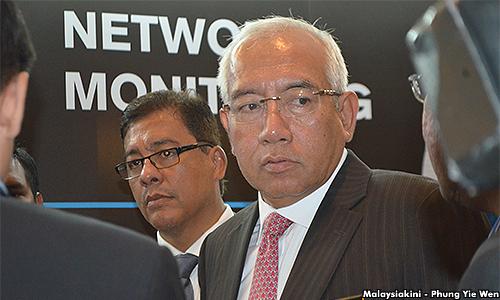 —
@MahdzirKhalid @PKamalanathan Is that why you dragged Jews and Christians into this sordid 2.6 billion fiasco. Education has not helped you
—
Star
Tuesday August 11, 2015 MYT 6:39:26 PM
Council of Churches: Christians not splitting Malays
PETALING JAYA: The Council Of Churches Of Malaysia (CCM) wants the new Education Minister to apologise for his comments, claiming that Christians are "splitting the Malays".
In a statement on Tuesday, CCM general-secretary Reverend Dr Herman Shastri (pix) said the council was deeply concerned over Datuk Seri Mahdzir Khalid's statement and urged him to clarify his "detrimental and divisive remarks".
"First of all, it is wrong to link us Christians with the Jews. Its highly misleading to even associate us with the Jews and worse still, to propose that we are in any way trying to split the Malays or any other group.
"We therefore call upon the Minister to clarify his detrimental and divisive remarks and better still, to apologise for making those comments.
"He should not make false allegations as it is harmful and can be regarded as undermining national unity," said Shastri.
http://www.thestar.com.my/News/Nation/2015/08/11/Council-of-Churches-Malaysia-Mahdzir/?utm_source=dlvr.it&utm_medium=twitter
—
ICEcool RidzuanAM retweeted Sarawak Report
Hi, @MahdzirKhalid, biggest threat to country is your boss: who must hv made huge mistake, apptg you as Edu Min
ICEcool RidzuanAM added,
—
ICEcool RidzuanAM retweeted pK
Do it publicly @MahdzirKhalid. Immediately. Thank you
ICEcool RidzuanAM added,
—
Church Group Wants Education Minister To Apologise Over 'Christians Splitting Malays' Remarks http://bit.ly/khaledsays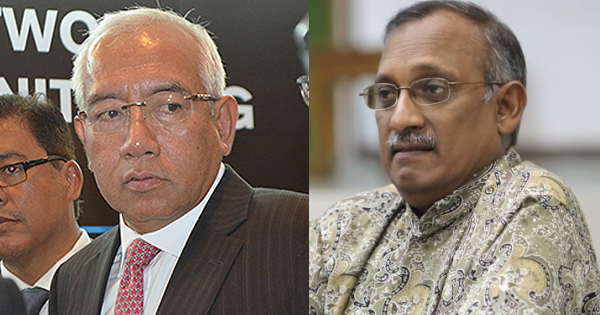 —
Malaysiam Insider
—