—
Malay Mail Online
After stabbing attack, Swedish Ikea store temporarily stop all knife sales
VASTERAS (Sweden), Aug 12 — The Ikea branch in central Sweden where two shoppers were fatally stabbed — reportedly with knives taken from the shelves — will temporarily stop knife sales, the store manager said yesterday.
"This is a decision I've taken and it is temporary," store manager Mattias Johansson told news agency TT, adding that the store would reopen this morning.
The Ikea store in Vasteras, about 100km west of Stockholm, has been closed since Monday when two shoppers were fatally stabbed in the kitchenware section.
Two Eritrean asylum-seekers have been arrested on suspicion of murder, but police said Tuesday that the motive for the attack was still unknown.
The victims did not have any connection to their attackers, police said.
Police have remained tightlipped about what happened in the store, but local media have reported that the suspects may have used knives they picked up from the store's shelves.
– See more at: http://www.themalaymailonline.com/world/article/after-stabbing-attack-swedish-ikea-store-temporarily-stop-all-knife-sales#sthash.RcUDL4KJ.dpuf
—
Two asylum seekers arrested for stabbing to death mother and her son in Swedish IKEA http://dailym.ai/1EkX5UE  via @MailOnline
Two men have been arrested on suspicion of murder after the deadly knife attack at an IKEA warehouse in Sweden on Monday.
The victims, a mother, 55, and her 28-year-old son, died at the scene after being stabbed in the cutlery section of the store in Västerås, some 70 miles west of the Swedish capital Stockholm.
The suspects, aged 23 and 35, are both asylum seekers staying in the same government-provided accommodation in the area, local media reports.
The mother and son were both from northern Sweden, and had been visiting relatives in Västerås before going shopping for flatpack furniture at IKEA yesterday.
'We do not see a connection between the victims and the perpetrators as it stands,' said Per Ågren, local police chief said, adding that it appears that the victims were chosen at random.
…
The 35-year-old murder suspect was also injured in the attack and remains in hospital. As he suffered life threatening injuries, police have not been able to question him about the incident.
—
IKEA knife attack: Two people were killed after being stabbed in an IKEA Swedish store in Vesteras, near Stockholm. One was seriously injured.
—
Video: IKEA: Experience the power of a bookbook™
—
There has been a horrifying stabbing attack at an IKEA store http://www.mirror.co.uk/news/world-news/ikea-knife-attack-two-killed-6227836 …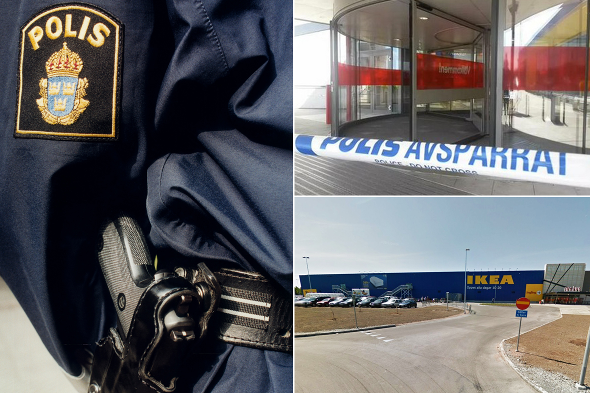 13:59, 10 August 2015

By

Sam Webb
Mattias Johansson, the head of the local IKEA store, told local newspaper VLT that three shoppers had been injured in the attack
A man and a woman have been killed in a knife attack at an IKEA store.
The attack took place in the city of Vesteras, about an hour west of the capital Stockholm, Swedish media reported today.
Another shopper has been seriously injured, it has been reported.
http://www.mirror.co.uk/news/world-news/ikea-knife-attack-two-killed-6227836
—
A man has been arrested on suspicion of murder in relation to the attack in Vasteras
A man has been arrested on suspicion of murder in relation to the attack in Vasteras. http://fb.me/2JXkf1gyi 
—
Ikea store stabbing leaves two dead and one person seriously injured http://huff.to/1UyNgvs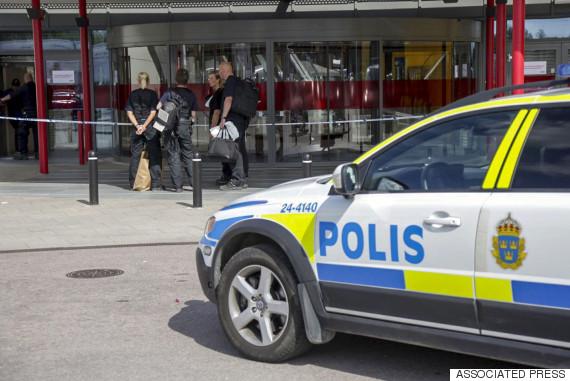 —