..
BBC
Coronavirus: False and misleading claims about vaccines debunked
By Jack Goodman and Flora Carmichael
BBC Reality Check
Published 25 July
In the week that Oxford University announced promising results from its coronavirus vaccine trial, we're looking at claims on social media about vaccines and misleading statements about their safety.
The anti-vaccination movement has gained traction online in recent years, and campaigners opposed to vaccination have moved their focus to making claims relating to the coronavirus.
Claim about the impact on DNA
First, a video containing inaccurate claims about coronavirus vaccine trials, made by osteopath Carrie Madej, that has proved popular on social media.
Carrie Madej's video makes a false claim that the vaccines will change recipients' DNA (which carries genetic information).
"The Covid-19 vaccines are designed to make us into genetically modified organisms."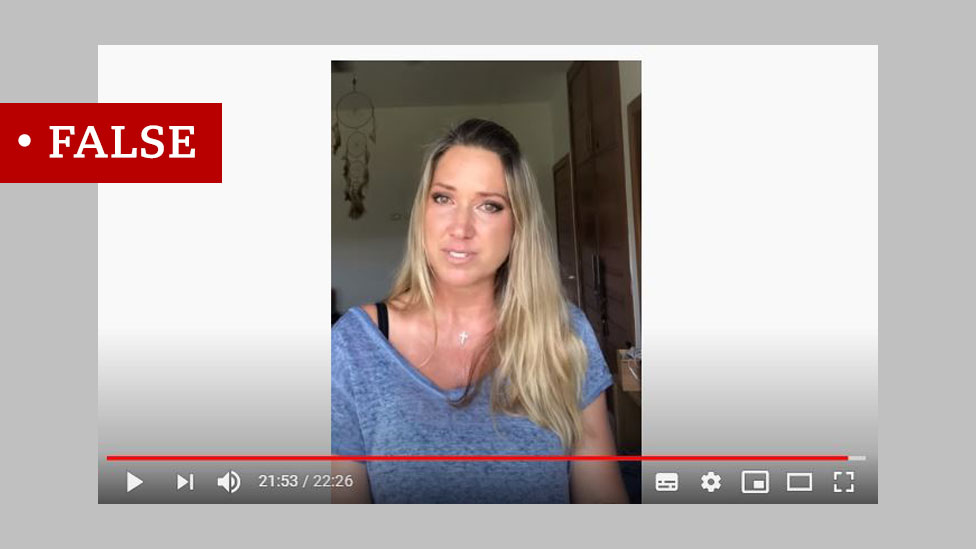 She also claims – without any evidence – that vaccines will "hook us all up to an artificial intelligence interface".
.
Where has the video been shared?
It was first uploaded to YouTube in June, where it clocked more than 300,000 views, but it has also been popular on Facebook and Instagram.
It's still circulating in the United States, the UK and elsewhere.
.
Claims about the pace of vaccine trials
When the preliminary results of the Oxford coronavirus vaccine study were published on Monday, the topic provoked much debate in coronavirus-focused Facebook groups.
Some Facebook users posted comments saying they didn't want the vaccine as they felt they would be used as "guinea pigs" and that it had been "rushed into production at warp speed".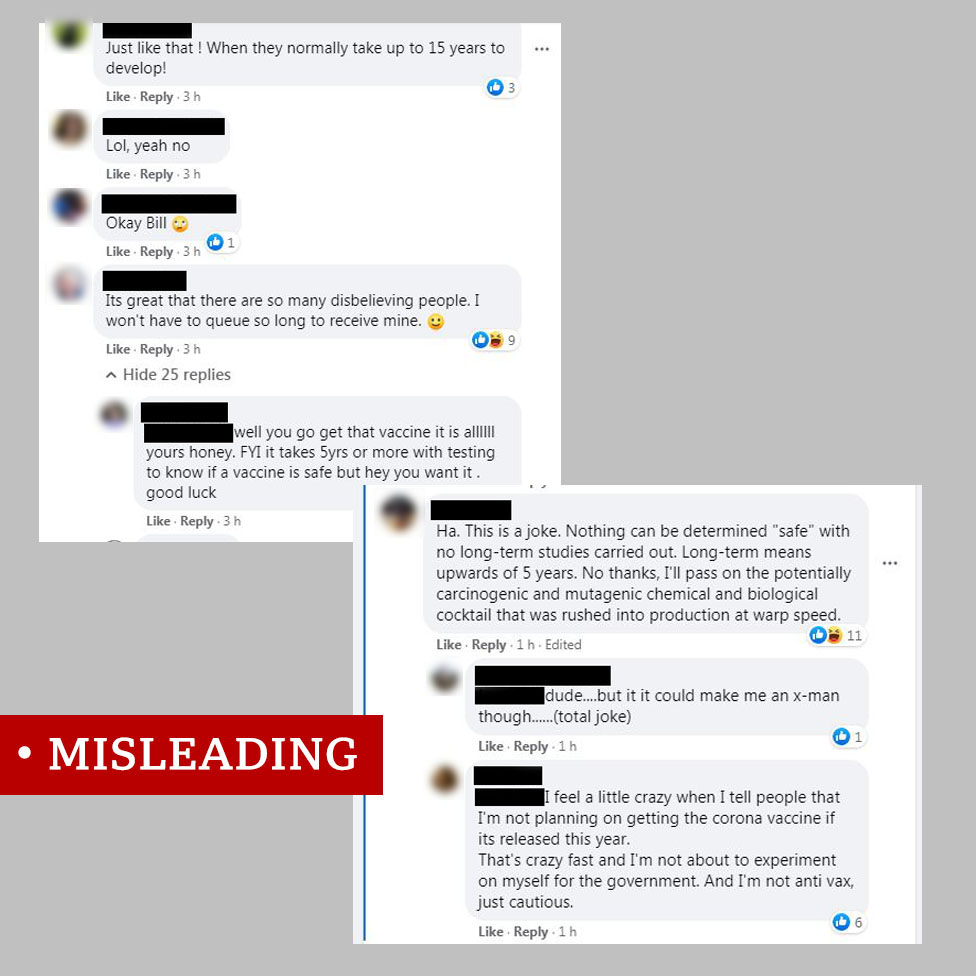 While there might be concerns about safety given the accelerated pace of development, Prof Andrew Pollard, head of the Oxford Vaccine Group, told the BBC the rigorous safety processes included in all clinical trials were in place.
This includes safety reports to regulators in the countries taking part.
Read the rest here:

https://www.bbc.com/news/53525002
..