..
..
BBC News
Huawei: MPs claim 'clear evidence of collusion' with Chinese Communist Party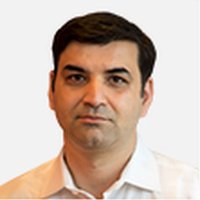 Gordon Corera
Security correspondent, BBC News
@gordoncorera
7 October
There is "clear evidence of collusion" between Huawei and the "Chinese Communist Party apparatus", a parliamentary inquiry has concluded.
And the MPs say the government may need to bring forward a deadline set for the Chinese firm's 5G kit to be removed from the UK's mobile networks.
Huawei has responded by saying "this report lacks credibility as it is built on opinion rather than fact".
But the latest accusation poses a further challenge to its business.
Although the company's options in the UK are now limited, it is still trying to sell its 5G telecoms infrastructure to other parts of Europe and beyond, having invested heavily in the technology.
"We're sure people will see through these accusations of collusion and remember instead what Huawei has delivered for Britain over the past 20 years," a spokesman for the company said.
'Communist Party links'
The House of Commons defence committee based its findings on the testimony of academics, cyber-security experts and telecom industry insiders, among others. These included some long-term critics of the company.
Hauwei's executives did not testify, although they did appear before a separate parliament committee in July.
The report cites a venture capitalist who claimed the Chinese government "had financed the growth of Huawei with some $75bn [£57bn] over the past three years", which he said had allowed it to sell its hardware at a "ridiculously low price point".
And it highlights a claim made by a researcher who specialises in corporate irregularities within China, who alleged that Huawei had "engaged in a variety of intelligence, security, and intellectual property activities" despite its repeated denials.
"It is clear that Huawei is strongly linked to the Chinese state and the Chinese Communist Party, despite its statements to the contrary," the committee concludes.
"This is evidenced by its ownership model and the subsidies it has received."
https://www.bbc.com/news/technology-54455112