..
That Canada Hostage Swap Reveals the Depth of Huawei's Beijing Ties
Whatever denials the Chinese tech giant made before, its close connection to the government is now unavoidable.
By Tim Culpan September 25, 2021, 9:30 PM GMT+8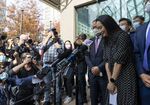 Tim Culpan is a Bloomberg Opinion columnist covering technology. He previously covered technology for Bloomberg News.Read more opinionFollow @tculpan on Twitter
LISTEN TO ARTICLE
4:24
In scenes reminiscent of a Cold War prisoner swap, a senior executive at Huawei Technologies Co. was released Friday, just as China allowed two Canadians to return home after 1,000 days in jail. The exchange will be hailed as a victory both in Ottawa and Beijing. But the political maneuvering required to orchestrate this deal undermines Huawei's claims of independence from government influence.
The company's chief financial officer, Meng Wanzhou, had been holed up in her Vancouver mansion since December 2018, pending extradition to the U.S. over allegations of fraud. U.S. prosecutors accused her of lying to HSBC Holdings Plc about the company's dealings with Iran as part of an attempt to violate trade sanctions.
Michael Kovrig, a former diplomat and senior adviser to the International Crisis Group, and Michael Spavor, a tourism consultant, were detained in China days after her arrest. Last month, Spavor was sentenced to 11 years in prison for spying, while a verdict against Kovrig hadn't yet been delivered.

https://www.bloomberg.com/opinion/articles/2021-09-25/huawei-cfo-swap-with-canada-s-two-michaels-shows-the-depth-of-ties-to-beijing
..
Huawei Technologies Co., Ltd. (/ˈhwɑːweɪ/WHAH-way; Chinese: 华为; pinyin: Huáwéi) is a Chinesemultinationaltechnology corporation headquartered in Shenzhen, Guangdong, China. It designs, develops, and sells telecommunications equipment and consumer electronics.[4]
The corporation was founded in 1987 by Ren Zhengfei, a former Deputy Regimental Chief in the People's Liberation Army.[5
.
Ownership
Huawei claims it is an employee-owned company, but it remains a point of dispute.[69][78] Ren Zhengfei retains approximately 1 percent of the shares of Huawei's holding company, Huawei Investment & Holding,[78] with the remainder of the shares held by a trade union committee (not a trade union per se, and the internal governance procedures of this committee, its members, its leaders or how they are selected all remain undisclosed to the public) that is claimed to be representative of Huawei's employee shareholders.[69][79] The company's trade union committee is registered with and pay dues to the Shenzhen federation of the All-China Federation of Trade Unions, which is controlled by the Chinese Communist Party.[80] This is also due to a limitation in Chinese law preventing limited liability companies from having more than 50 shareholders.[81] About half of Huawei staff participate in this scheme (foreign employees are not eligible), and hold what the company calls "virtual restricted shares". These shares are non-tradable and are allocated to reward performance.[82] When employees leave Huawei, their shares revert to the company, which compensates them for their holding.[83] Although employee shareholders receive dividends,[79] their shares do not entitle them to any direct influence in management decisions, but enables them to vote for members of the 115-person Representatives' Commission from a pre-selected list of candidates.[79] The Representatives' Commission selects Huawei Holding's board of directors and Board of Supervisors.[84]
Scholars[weasel words] have found that, after a few stages of historical morphing, employees do not own a part of Huawei through their shares. Instead, the "virtual stock is a contract right, not a property right; it gives the holder no voting power in either Huawei Tech or Huawei Holding, cannot be transferred, and is cancelled when the employee leaves the firm, subject to a redemption payment from Huawei Holding TUC at a low fixed price".[85][69] The same scholars added, "given the public nature of trade unions in China, if the ownership stake of the trade union committee is genuine, and if the trade union and its committee function as trade unions generally function in China, then Huawei may be deemed effectively state-owned."[69]
In September 2019 Huawei filed a defamation lawsuit against a French researcher and a television show which had hosted her.[86] The researcher, with the Foundation for Strategic Research, had noted that Ren Zhengfei was a former PLA member and that Huawei functions as an arm of the Chinese government.[87] This was the first time Huawei had sued a researcher for defamation.[88]
https://en.wikipedia.org/wiki/Huawei
..
..
..
BBC News
Huawei: MPs claim 'clear evidence of collusion' with Chinese Communist Party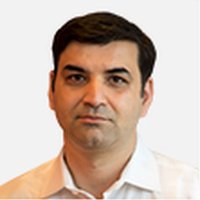 Gordon Corera
Security correspondent, BBC News
@gordoncorera
7 October
There is "clear evidence of collusion" between Huawei and the "Chinese Communist Party apparatus", a parliamentary inquiry has concluded.
And the MPs say the government may need to bring forward a deadline set for the Chinese firm's 5G kit to be removed from the UK's mobile networks.
Huawei has responded by saying "this report lacks credibility as it is built on opinion rather than fact".
But the latest accusation poses a further challenge to its business.
Although the company's options in the UK are now limited, it is still trying to sell its 5G telecoms infrastructure to other parts of Europe and beyond, having invested heavily in the technology.
"We're sure people will see through these accusations of collusion and remember instead what Huawei has delivered for Britain over the past 20 years," a spokesman for the company said.
'Communist Party links'
The House of Commons defence committee based its findings on the testimony of academics, cyber-security experts and telecom industry insiders, among others. These included some long-term critics of the company.
Hauwei's executives did not testify, although they did appear before a separate parliament committee in July.
The report cites a venture capitalist who claimed the Chinese government "had financed the growth of Huawei with some $75bn [£57bn] over the past three years", which he said had allowed it to sell its hardware at a "ridiculously low price point".
And it highlights a claim made by a researcher who specialises in corporate irregularities within China, who alleged that Huawei had "engaged in a variety of intelligence, security, and intellectual property activities" despite its repeated denials.
"It is clear that Huawei is strongly linked to the Chinese state and the Chinese Communist Party, despite its statements to the contrary," the committee concludes.
"This is evidenced by its ownership model and the subsidies it has received."
https://www.bbc.com/news/technology-54455112