—
22 June 2016
Ignoring wrongs won't help to right MAS
YOURSAY | 'Staff and stakeholders have to own up to low productivity, overstaffing, high costs
MAS policy allows staff to take some rest, Mueller told
Oscar Kilo: Why are so many people so defensive? Outgoing MAS CEO Christoph Mueller was not referring to flight deck or cabin crew sleeping on the job. He was referring to staff sleeping in hangars.
Perhaps it would help if he clarified whether he saw these people sleeping openly in the hangar, or in the special rooms where sleeping is permitted.
But it still does not detract from the fact that MAS had too many staff, resulting in high costs, low productivity and dismal profitability.
Mueller did not mention corruption and cronyism. He was actually being nice.
ACR: Unfortunately for the National Union of Flight Attendants Malaysia (Nufam) and ex-MAS employees, Mueller is an airline industry veteran and his statement on MAS culture indicates that what MAS does, is likely not the standard practice in other well-run airlines.
If he was from another industry, his statement would have been easily challenged.
Legit: Yes, the company was and is still overstaffed. So you have many employees having nothing to do and therefore they sleep during working hours.
Even those who had work to do would have been sleeping on the job, considering how low the productivity at MAS was, and how poorly the company has been performing over the years.
Mueller has no reason to apologise for he was only telling the truth, and of course, it hurts.
Anonymous_4031c: Sadly, we are certain Mueller can tell the difference. We have a bloated staffing problem not only in MAS, but in the civil service too. Yes, the truth hurts but we have to learn from it and embrace change.
Norman Fernandez: "Mueller did not understand how we operate," said Nufam.
Well, we can see how MAS has been bleeding red and kept alive with taxpayers' money. I believe the people will believe Mueller rather than you, Nufam.
Headhunter: The malady is not confined to MAS but other Malaysian government-linked companies (GLCs) and in particular, the civil service.
We have seen it all before. When the announcement was made of Mueller's appointment, many did comment that he would be shocked by Malaysian work ethics when he came on board. So, what's new?
Anonymous #66797900: MAS had charged and dismissed staff for missing/leaving their place of work without authorisation and won the cases in the Industrial Court.
For these staff and their union to deny that there was indiscipline among the bloated workforce reflects their irresponsible attitude and denial of facts.
Why should Mueller apologise or explain what he meant? If union leaders don't know what he meant, it's time to learn the meaning of commitment and responsibility.
The union's act of forcing the dismantling of the merger with AirAsia resulted in MAS sinking further into the red, and become a liability to taxpayers.
With AirAsia's no tolerance of job shirking, all these so-called leaders would have been the first to go.
https://www.malaysiakini.com/news/346157?utm_source=dlvr.it&utm_medium=twitter
—
21 June 2016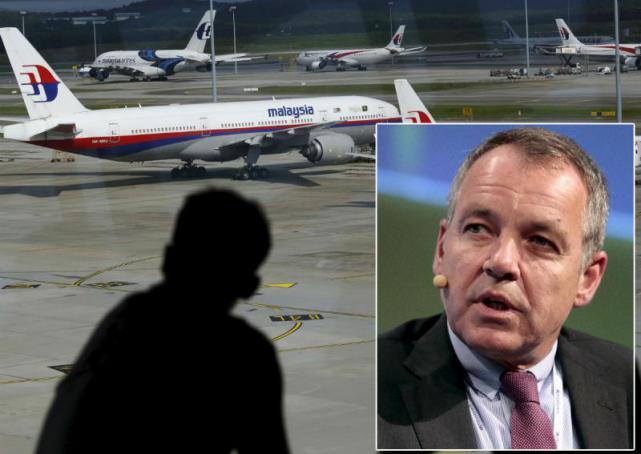 A war of words has erupted between the CEO of Malaysia Airlines (MAS) and its flight attendants union, after the former revealed that 6,000 MAS employees were retrenched because many "had nothing to do".
In a no-holds-barred interview with German broadcaster Deutsche Welle (DW), Mr Christoph Mueller, 54, revealed that MAS had a bloated workforce before he took over the job in March 2015.
He alleged that many MAS workers were sleeping in the hangars, and Malaysia's national carrier was overpaying suppliers more than 20-25 per cent of the market rate.
"Everything from pens to $200-million aircraft were purchased at these rates," Mr Mueller told DW during the June 10 interview, not before revealing that MAS had around 20,000 suppliers before he took over.
The number of suppliers has since been trimmed to 4,000, and will be reduced to 2,000, Mr Mueller added.
The straight-talking German did not mince his words when he described MAS' dire state before he took over: "Despite all the announcements by the government, a turnaround wasn't initiated by the time I became CEO."
– See more at: http://business.asiaone.com/news/6000-mas-jobs-were-cut-because-employees-were-sleeping?utm_campaign=Echobox&utm_medium=Social&utm_source=Twitter&link_time=1466428428#xtor=CS2-4
—
19 June 2016
Mueller, tell us something we don't already know
YOURSAY | 'What's new? This is a reflection of our patronage culture.'
Outgoing CEO: Many MAS employees were doing nothing, some sleeping
Kim Quek: It is the Umno political culture that has set the tone of regression in qualities in all fields of human endeavour for the past three decades, and outgoing Malaysia Airlines CEO Christoph Mueller's shocking revelation on the massive failure of MAS is only the tip of the iceberg of a polity that has got rotten to the core.
Piecemeal remedies wouldn't do. Only a spring-cleaning would give this country a new lease of life.
Clever Voter: What's new? It's a reflection of the patronage culture which is well-protected and promoted by people in high places who did not have to slog for every single sen earned.
After all, if all fails there is the easy access to public funds.
SusahKes: Well folks, it does sound like that whatever Mueller describes as ailing MAS is synoptic of what ails our 1Malaysia team of 'people first, performance now'. Peruse the auditor-general's report, and we get the same story.
I try to imagine the psyche of those that Mueller caught 'sleeping on the job'; maybe I would, too, if I learned that not even a RM2.6 billion 'donation' that appears in my bank account can make me lose sleep, due to the fact that I don't have to be accountable to anyone for it.
What ails MAS is the same predicament that has been ailing the top; the fact that it has trickled downwards should not surprise us.
It's reflective of the house of cards that BN has been building for the past 30 to 40 years. Those doomsayers who predicted that we will be the next Philippines must now be pretty sure of their bets.
Fair Play: Mueller, did you realise what you just said? Can you imagine how bloated he civil service of the government is?
But then again, you didn't know this is 'ketuanan' country and the 'ketuanan' can do as they please.
'Turnaround' literally means you turn around and go back to square one and start all over again. Same goes with Proton.
Legit: Every child in Malaysia knows that MAS is an atrociously run organisation. I fully agree with the comment that the staff were sleeping or being delinquent in their jobs. I know personally some of these people and not at all impressed.
I am sure if Mueller had his way, he would have slashed at least half the workforce, i.e 10,000 people. And 20,000 vendors for a carrier like this is simply unimaginable. The people in charge must have been making money left, right and centre from these vendors.
It is too bad Mueller is leaving the company so soon because some favoured person will take over and screw the company all over again. Malaysia Boleh.
Righteous: Mueller, your take is 'quite' diplomatic. It can also apply to all our government-linked companies (GLCs), I should add.
JD Lovrenciear: Bloated workforce, inflated pricing, and 'all talk, no action' – these are the precipitates of a failing political party that keeps winning.
Someday, surely in the near future, Malaysians will mourn their grave losses.
…
Falcon: Mueller, my dear friend, please tell us something we don't already know. Where is SIA and where is MAS? Where is the Singapore dollar and where is the ringgit?
Look at Singapore and its war against corruption and ask, beating your breast black-and-blue, where we are? Res Ipsa Loquitur (Latin, literally 'the matter speaks for itself')?
Tan Kim Keong: What Mueller found out is not surprising because it was already common knowledge regarding what ailed MAS. These are merely symptoms.
The root cause is the culture of entitlement and apathetic accountability.
https://www.malaysiakini.com/news/345823?utm_source=dlvr.it&utm_medium=twitter
—
 18 June 2016
…
MAS president said employees were sleeping during work hour, Nufam replied this was "OUR" work culture. Malu
…
I/O Retweeted FMT News
Why this dude, who's not even an employee of @MAS anymore, still leads @nufamunion is beyond me.
I/O added,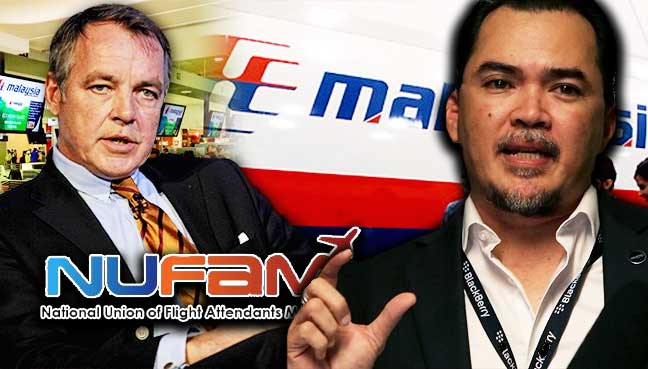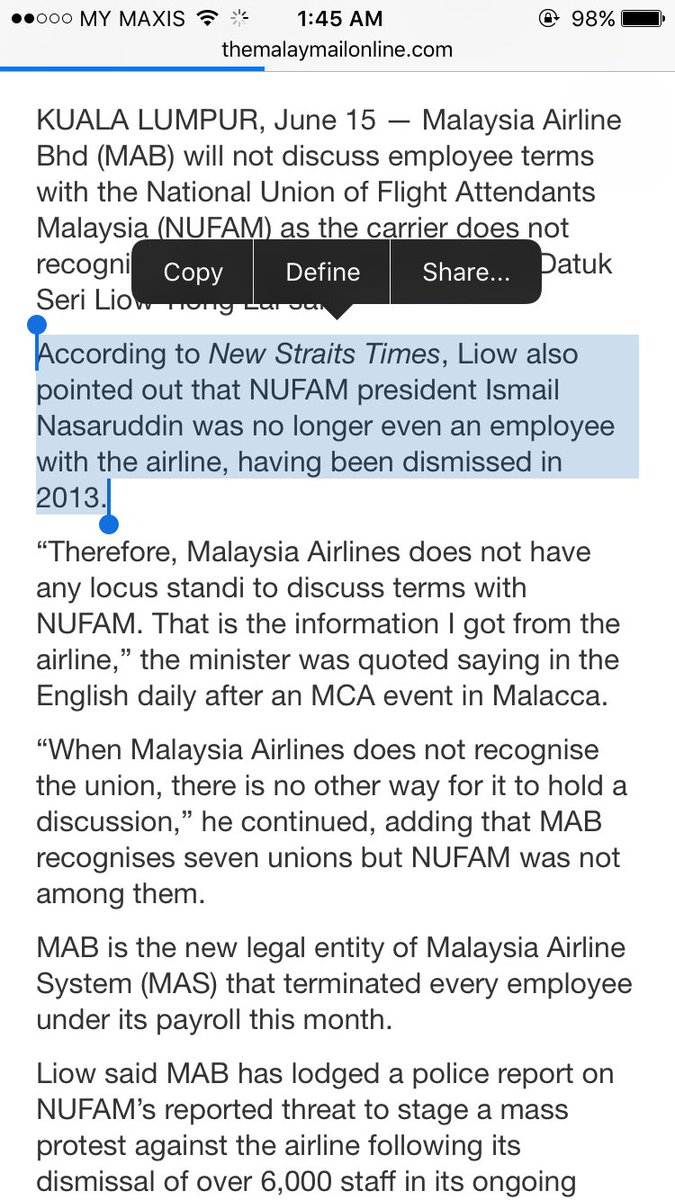 …
Nufam: Mueller doesn't understand M'sian work culture
Nufam hits back at the MAB CEO for saying 6,000 workers were sacked because many were found literally sleeping on the job.
…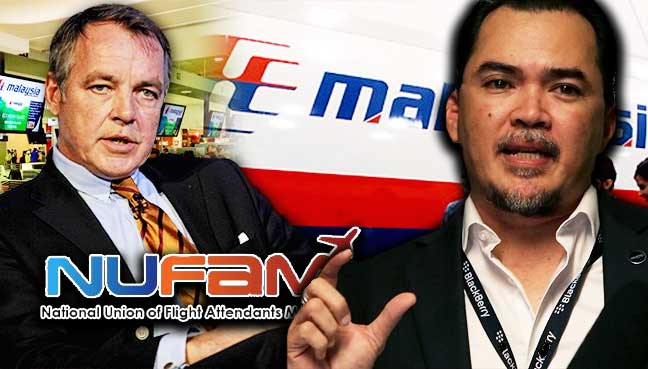 …
PETALING JAYA: The National Union of Flight Attendants Malaysia (Nufam) has hit back at outgoing Malaysia Airlines Berhad (MAB) Chief Executive Officer Christoph Mueller, labelling him as an outsider who did not understand the local work culture.
"The problem with him is that he is an outsider and he might not understand the work culture in this country," Nufam President Ismail Nasaruddin said in a statement today.
He was responding to Mueller's statement earlier that 6,000 jobs had to be slashed because many workers in the airline were unproductive and some were even found dozing off in hangars.
"He needs to understand that there are many workers in the operation who work for 24 hours and some of them do overtime, which causes exhaustion."
In a statement, Nufam said that it was simply impossible for a staff member to come to work just to sleep.
"Why would they want to sleep in the office? They might as well sleep at home as it is more comfortable."
Nufam wanted to know if Mueller also meant that the airline's cabin crew was found sleeping on the job.
"If they are all sleeping, then who is preparing the food and drinks in the plane? Could it be a ghost?"
Cabin crew, too, need to sleep as it is important to freshen up on a long-haul journey, Nufam said.
"Sleep cannot be used as an excuse for MAB to terminate workers."
Nufam reminded Mueller that Virgin Airlines was encouraging its workers to take a nap when tired.
"This is a humane trait in high-ranking airlines. They are more understanding of worker's conditions rather than manipulating them as 'spare parts' in their company.
"We also believe that Mueller will definitely take the opportunity to nap when he is exhausted from a tight schedule."
http://www.freemalaysiatoday.com/category/nation/2016/06/17/nufam-mueller-doesnt-understand-msian-work-culture/
—
surely our national carrier has to be consistent in representing our national pastime of sleeping on the job
—
Mueller is just jealous of our work culture. Sleeping on the job is multitasking.
—
mueller guy said mas vendors overcharging mas by 20-30%? i don't believe lah. i thought standards now overcharge 200-300% kan? amateurs
—
S.Gobi Krishnan Retweeted FMT News
True, Msian work culture is 1 worker and 4 mandore. 1 working and 4 will be watching. Mueller doesnt understand.
—
Mueller in an interview with German broadcaster Deutsche Welle said many workers doing nothing when he took over Malaysia Airlines as CEO.
—
—