—
WILL KUALA LUMPUR, CITY OF THE HOMELESS, BECOME CITY OF A HEARTLESS GOVERNMENT? It looks like it is happening…
Ops Qaseh: War against the Homeless and Poor in KL
Has DBKL started harassing soup kitchens again? Making war on the Homeless? Doing a Ku Nan?
—
2 June 2016
…
'Another agency rounded up the homeless, not DBKL'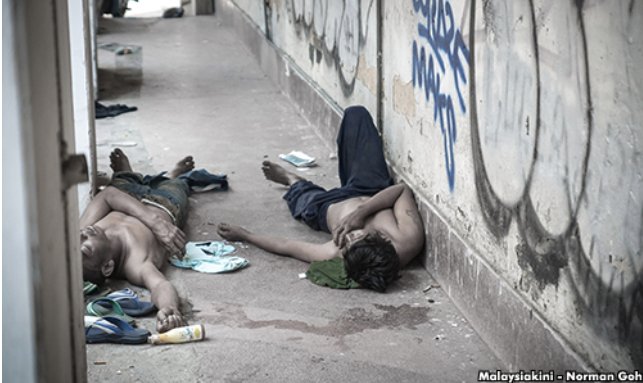 …
It's not Kuala Lumpur City Hall (DBKL) that carried out the operation on May 22, in which homeless people within the city were picked up and dumped off at distant locations, Deputy Federal Territories Minister Loga Bala Mohan clarified today.
"This is actually a misunderstanding. The operation carried out that day was by another government agency. It was not carried out by DBKL.
"DBKL was requested to supply logistics support. So we provided them with the lorries and some helpers to help in the operation," Loga Bala said at a press conference in Kuala Lumpur today.
Kuala Lumpur Mayor Mohd Amin Nordin Abdul Aziz was also present at the press conference.
The operation was actually carried out by the National Anti-Drugs Agency (AADK), Loga Bala said.
…
Through Seed, Malaysiakini contacted two of the homeless who had been rounded-up.
(two of the homeless.
One of them recounted how he was rudely awakened, bundled into a lorry with others and dropped off along the Karak Highway.
Another said he was put in a lorry with some 30 people and he was later dropped off in Rawang, with three others.
"They didn't tell us anything. They just gathered us and put us in the lorry," he said.
—
1 June 2016
…
Kuala Lumpur versus the homeless
Displacing homeless people and driving them off to the middle of nowhere in the hope that they won't return is not proper management of the problem
…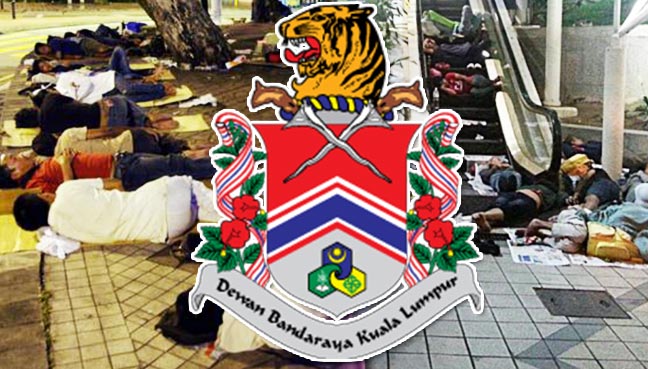 …
By Hafidz Baharom
Kuala Lumpur City Hall (DBKL) is now being accused of displacing homeless people by rounding them up, piling them into lorries and dropping them off at random locations.
The allegation comes from Lalitha Abdullah of the NGO Seed, through a Facebook post detailing events which happened on May 22.
"After having the opportunity to watch a fundraising concert by Seed, our homeless community was picked up in a massive raid in KL. They were herded onto a lorry and driven out of the city. They were told to get off at Rawang and some at Karak highway," she said in the post.
Lalitha said she was confused by City Hall's actions.
"Firstly, why drop them off at Rawang and the Karak Highway? Why not drop them off at homeless shelters around the city?
KL Mayor Mohd Amin Nordin Abdul Aziz himself had launched a homeless shelter in Medan Tuanku and urged more non-government organisations to make use of it. In fact, another homeless transit centre was opened in February along Jalan Pahang at a cost of RM3 million.
Secondly, who authorises such an action?
Obviously, if an official truck is used to transport the homeless, there must be a paper trail of forms for petrol allowances and claims. Thus, it is safe to say that government and tax money is being used in such an exercise in futility".
This seems to be the latest strike in Kuala Lumpur's war against the homeless, after the debacle in 2014 which saw Federal Territory Minister Tengku Adnan Mansor attempt to close down soup kitchens in the city centre where the homeless get free food.
And yet, Adnan and DBKL, in their infinite wisdom, seem to have no beef with lawbreakers, considering their insistence on hosting racing by 'illegal' motorcyclists on the streets; nor are they concerned enough to come up with a proactive flood mitigation plan for the city.
http://www.freemalaysiatoday.com/category/opinion/2016/06/01/kuala-lumpur-versus-the-homeless/
—
—
Yes, the homeless mostly sleep on salvaged cardboard boxes. A tikar would mean they can roll up, carry their 'bed' yang guna tuk alas lantai
—
Volunteers from @DapurJalanan operating soupkitchen for the marginalized & homeless in KLhttp://on.fb.me/1hGQwq9 
—