—
5 June 2016
…
…
.
…
By FAISAL ASYRAF – 5 June 2016 @ 2:15 PM
KUALA LUMPUR: Motorcyclists who take the law into their own hands by damaging other vehicles using the emergency lane could be charged under the Section 427 of the Penal Code for committing mischief.
.
City traffic police chief Assistant Commissioner of Police Mohd Nadzri Hussain said it is an offence, regardless of whether it is the motorcyclists' intention to chase away other motorists from the emergency lane.
.
He was referring to a video of "vigilante" motorcyclists who entered the emergency lane, kicking the side mirrors of motorists as a means of teaching those motorists a lesson.
.
—
30 May 2016
…
Ambulance obstruction: RTD summons 91 vehicle owners who used emergency lane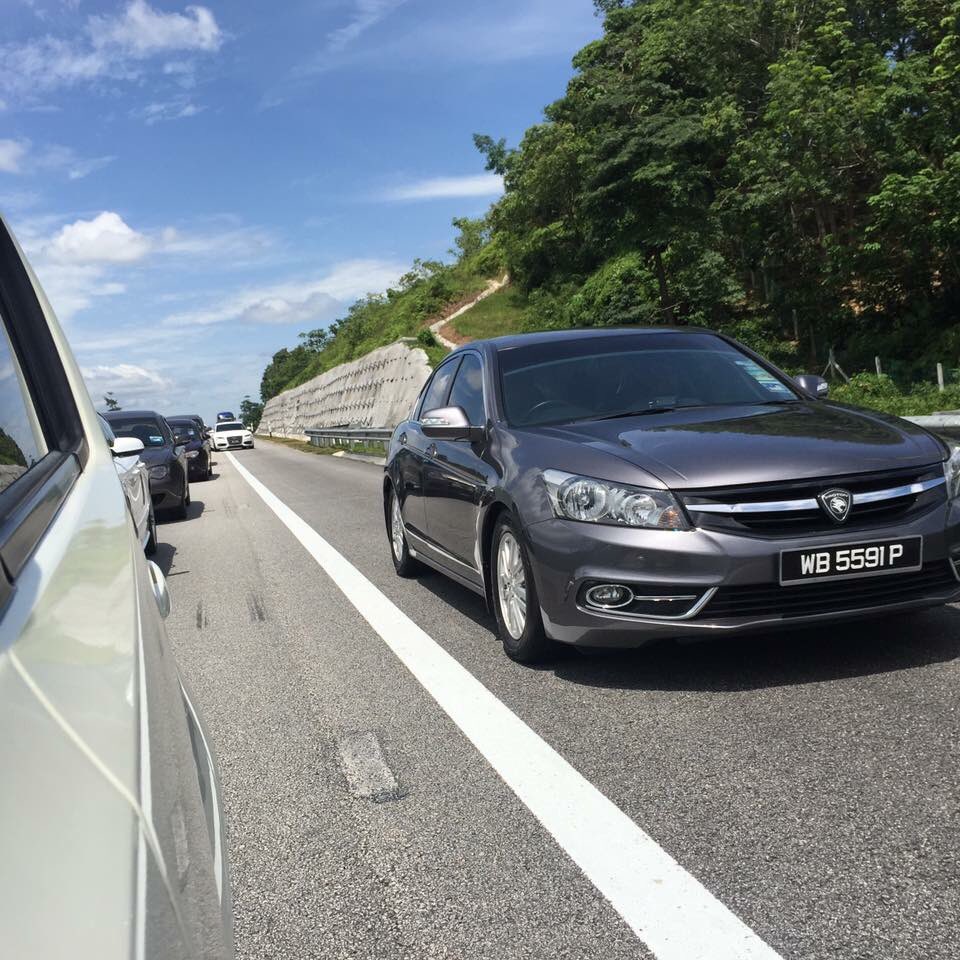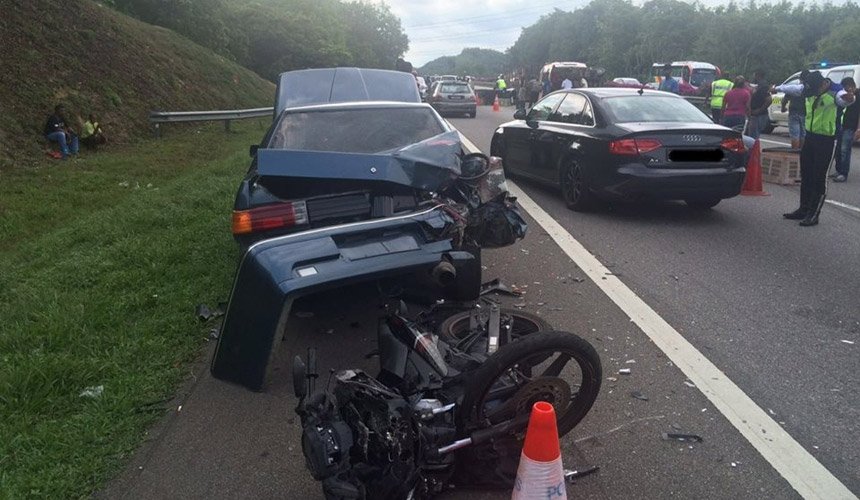 …
KUALA LUMPUR: The Road Transport Department (RTD) has issued 91 notices to vehicle owners for questioning after they were found to have used the emergency lane at KM228 of the PLUS Highway in Malacca and obstructed an ambulance last Sunday.
RTD deputy director-general (Planning and Operations) Datuk Yusoff Ayob said the notices were issued by Malacca RTD after completing an investigation on a video recording by a member of the public on the incident.
"All owners of the vehicles involved are given 14 days to come to the RTD office to identify the driver under Section 114 of the Road Transport Act 1987," he told Bernama after presenting certificates to participants of the road safety basic course here today.
"If they are not involved in the act, they are required to make a police report to be investigated," he said adding that there was a possibility the registration number could be false.
http://english.astroawani.com/malaysia-news/ambulance-obstruction-rtd-summons-91-vehicle-owners-who-used-emergency-lane-106705
—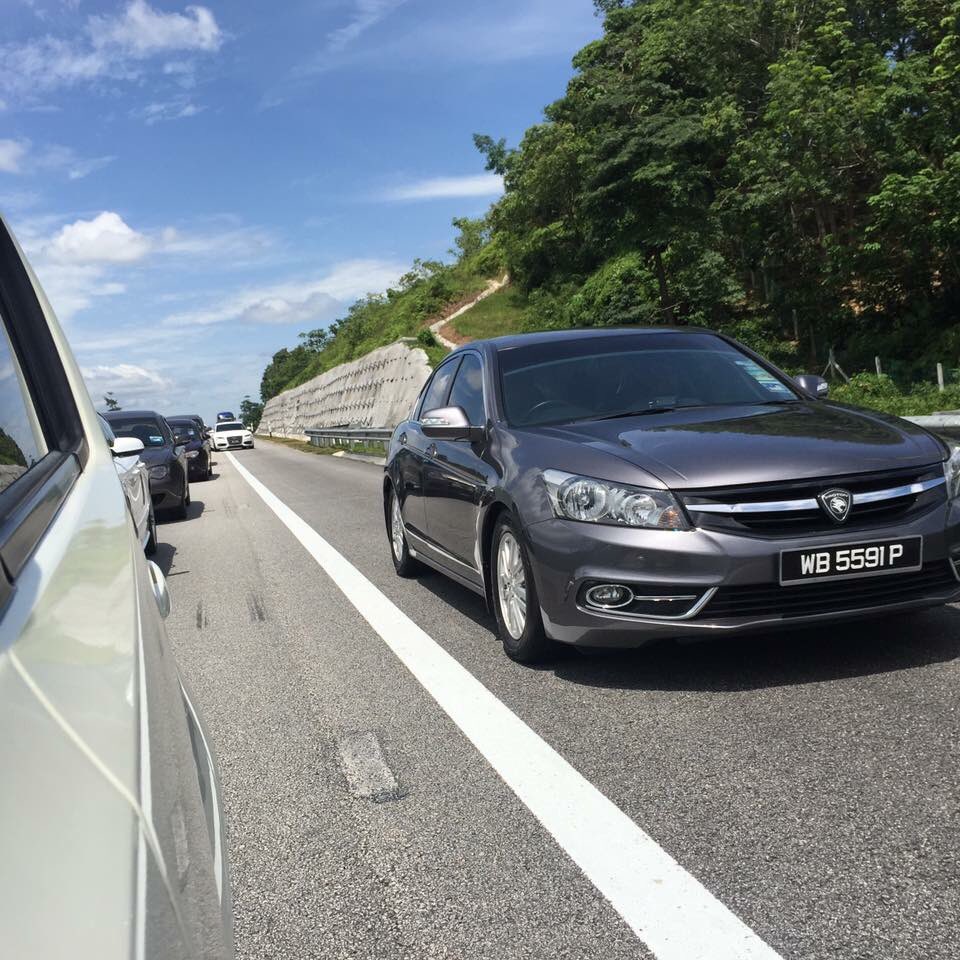 —
Motorists who try to cheat on the road by using the emergency lane — meant, you know, for emergencies such as to allow an ambulance to pass — will be charged in court.
The Road Transport Department (JPJ) has decided that the traffic offence was getting so bad that a compound was not enough to deter it, The Star Online reports.
In the May 22 incident, a motorcylist landed in the middle of the North-South Expressway highway after ramming into a parked car on the emergency lane. A lorry overturned trying to avoid hitting the motorcyclist. An ambulance dispatched to the scene could have reached the site in about 20 minutes, but it took about an hour to do so because of the inconsiderate scumbags who blocked the emergency lane. Both victims, however, had died on the spot.
Road Transport Department director of enforcement Datuk V. Valluvan Veloo told The Sun that checks have revealed a total of 91 vehicles on the emergency lane that evening, but seven were clearly obstructing the lane, including three Singapore-registered cars.
"These drivers will be charged in court. These vehicles clearly obstructed an ambulance during an emergency that day," the director was quoted as saying.
http://singapore.coconuts.co/2016/05/30/3-singaporean-motorists-who-blocked-ambulance-malaysian-emergency-lane-face-court
—