—
Beware of motorcyclist vigilantes if you use the Emergency Lane!
—
12 July 2016
Abusing emergency lanes, 52 motorists slapped with summonses
KUALA LUMPUR: Fifty-two motorists were slapped with summonses by the Kuala Lumpur Traffic Police during the 'Ops Selamat' on PLUS Expressway near the Desa Petaling interchange here this afternoon.
.
City Traffic Enforcement and Operation officer ASP Leonard Lawrence Abbie said the two-hour operation which began at 5.30 pm aimed mainly at drivers who abused the emergency lane during the peak hour.
.
"During the operation, two officers and six traffic policemen were stationed at the location to stop motorists who abused the emergency lane.
.
—
6 July 2016
SPAD will not tolerate emergency lane abuse
KUALA LUMPUR: The Land Public Transport Commission (SPAD) said it will not tolerate public transport, freight and tourism service providers abusing the emergency lane.
.
"On July 4, SPAD via a video recording shared on social media, observed a few taxis blocking an ambulance on the emergency lane when responding to a distress call.
.
"This offence falls under the purview of the Road Transport Act 1987. SPAD too views this matter seriously and will take action against drivers through the relevant operators," said SPAD in a statement here, today.
.
—
5 July 2016
…
…
Video of cabbies blocking ambulance on emergency lane goes viral Read More : http://www.nst.com.my/news/2016/07/156850/video-cabbies-blocking-ambulance-emergency-lane-goes-viral …
…
At least six taxi drivers were using emergency lane.
Viralkan
Taxi #1 HWD2421
Taxi #2 HWE1102
Taxi #3 unknown car plate, blue colour taxi
Taxi #4 HWD9011
Taxi #5 unknown car plate, gold colour taxi
Taxi #6 HBA7637
—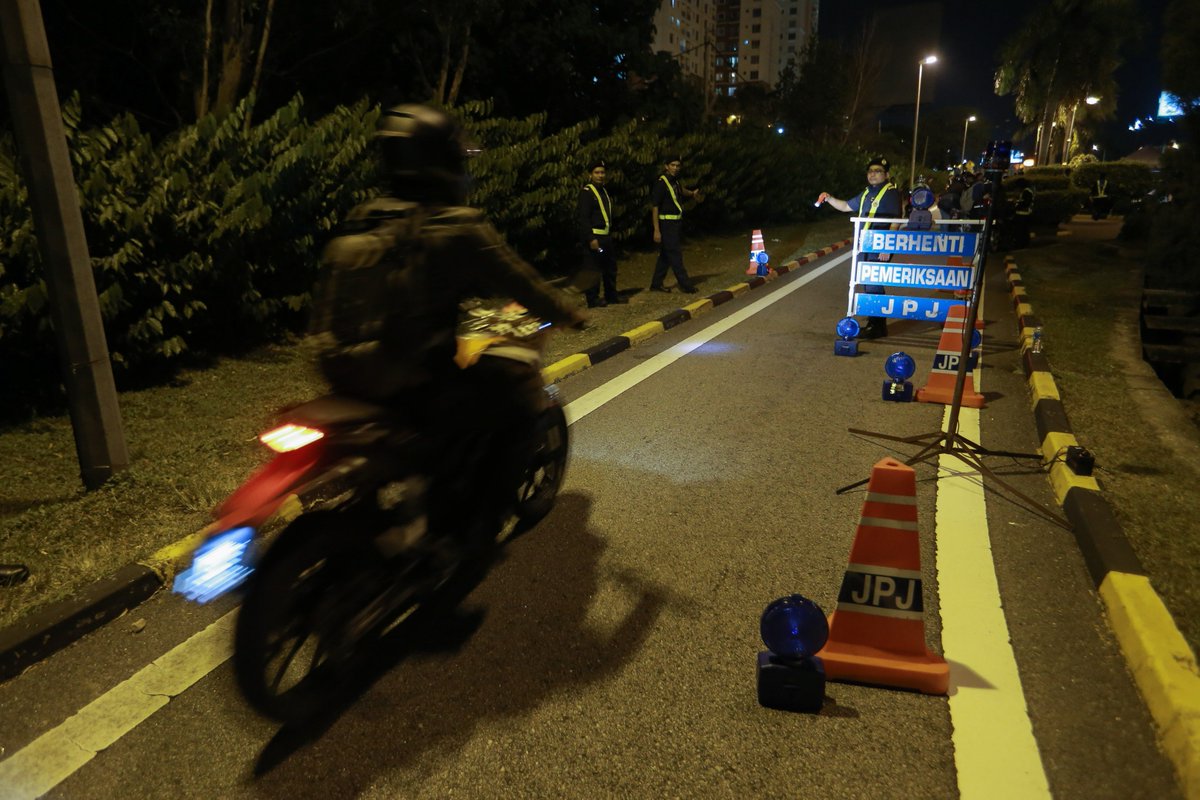 —
Star
29 June 2016
JPJ: We will act on photo evidence
PETALING JAYA: Photo evidence submitted against those abusing emergency lanes on highways will be acted upon, the Road Transport Department (JPJ) has assured.
Its enforcement director Datuk V. Valluvan Veloo, responding to complaints that the JPJ was dragging its feet on the issue, said specific officers were tasked to handle such complaints online.
He said under the law, even motorcyclists were barred from using emergency lanes.
"But we want evidence on cars and lorries as these are more dangerous," he said.
Valluvan said the JPJ had received good response from the public after the first appeal for photo evidence was made in May.
"We find the initiative to be very effective as our enforcement officers cannot be anywhere and everywhere," he said, adding that 1,300 photographs of vehicles using emergency lanes were sent in from May 22.
Valluvan said complaints from the respective states were channelled to the JPJ headquarters which "will respond to each one".
"We are constantly monitoring it and when we have enough evidence, we will bring the offenders to court," he added.
Valluvan, however, cautioned that only passengers were allowed to snap photos, saying drivers were barred from doing so.
http://www.thestar.com.my/news/nation/2016/06/29/jpj-we-will-act-on-photo-evidence-officers-to-look-into-1300-pictures-of-errant-road-users-says-depa/
—
29 June 2016
Road vigilante wants action against drivers
PETALING JAYA: Hisyam Salleh had thought nothing of breaking the law to drive on emergency lanes … until a friend's relative died on the road due to illegal use of the lane.
"The victim had to stop his car on the emergency lane because of a tyre problem. He opened the car door but was hit by another car from behind at the lane," recalled the 33-year-old media practitioner.
Hisyam said he was concerned to see other motorists continue to drive on emergency lanes at highways.
"One day on my way to Kedah, I saw so many drivers using the emergency lane. Even a patrol car could do nothing," he lamented.
Hisyam refuses to be "helpless" about the situation.
…
Since March, he has been snapping photos of vehicles using emergency lanes and posting them on the Road Transport Department (JPJ) Facebook page.
…
Despite his efforts, the assistant news editor with a local Malay daily said he had yet to receive any query from the JPJ, except for the automated "thank you".
"I am not sure what their priority is. We can't wait until somebody dies again for us to learn from this," he added.
In May, Deputy Inspector-General of Police Datuk Seri Noor Rashid Ibrahim said police would act against road users travelling on emergency lanes, including those whose vehicles's photos were posted on the Facebook page.
http://www.thestar.com.my/news/nation/2016/06/29/road-vigilante-wants-action-against-drivers/?utm_source=dlvr.it&utm_medium=twitter
—