—
29 June 2016
…
Driver ambushed by gunmen on highway, survives six-bullet barrage

The victim (in bloodied shirt) survived the shooting and was able to stand by the roadside unaided.
KUALA LUMPUR: A forty-year-old man was shot in his car by two suspects on a motorcycle while on the KL-Seremban highway here, but survived the incident.
According to city police chief Datuk Amar Singh, the shooting happened at about 8.15am, during rush hour traffic.
"The victim was heading to his office in Damansara. There were four shots from the right side and two from the left side of the car. He sustained five shots, including two at the neck," he said when contacted.
He added that the victim works as a manager for massage chair brand Gintell.
http://www.thestar.com.my/news/nation/2016/06/29/driver-ambushed-by-gunmen-on-highway-survives-six-bullet-barrage/?utm_source=dlvr.it&utm_medium=twitter
—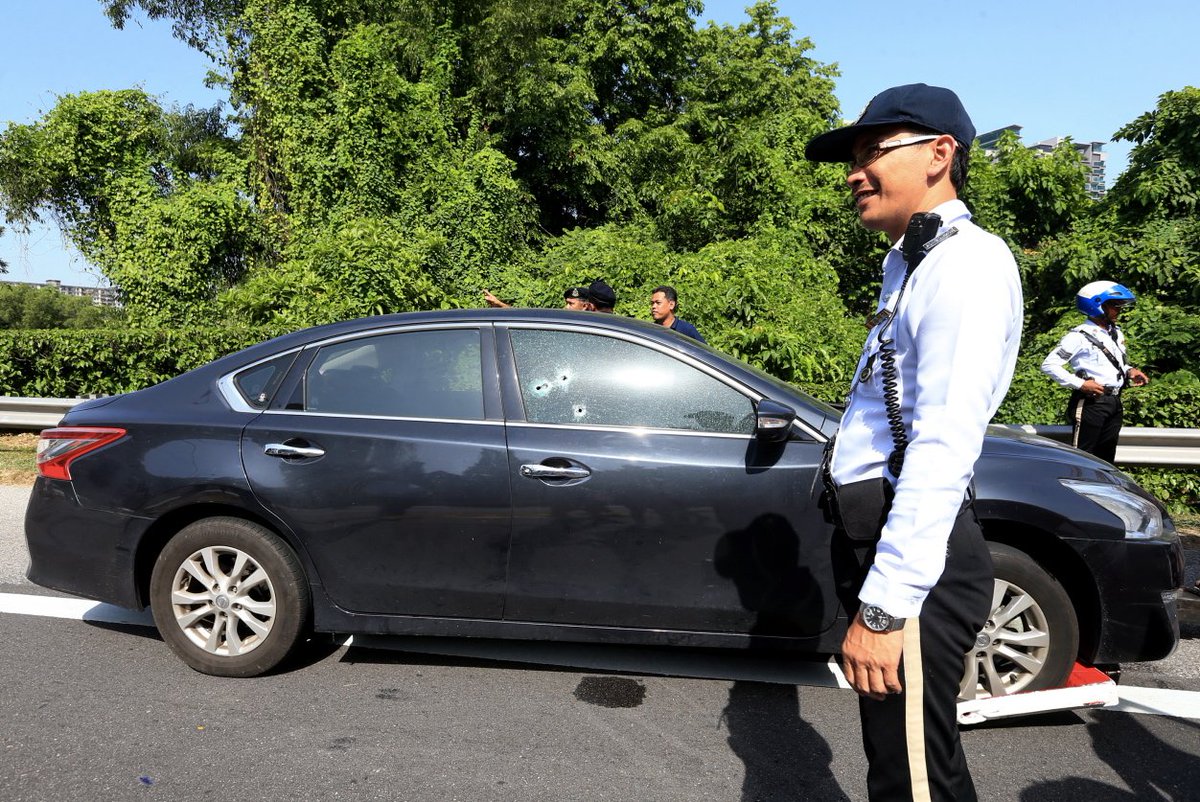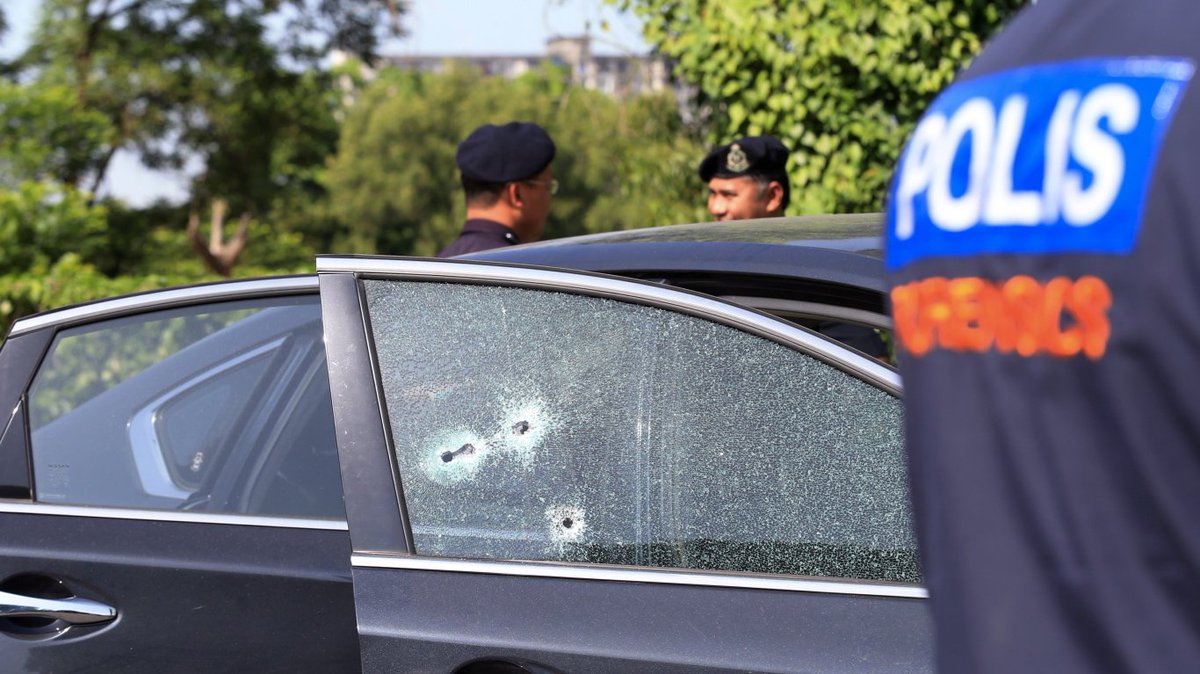 —
Parah dibedil lima das: Mangsa lelaki berusia 40 tahun dikatakan memandu ke tempat kerjanya http://bit.ly/28ZeOHz 
—
#kltu KL SEREMBAN: Slow moving in both directions frm TUDM & Sg Besi toll due to an incident near Desa Petaling.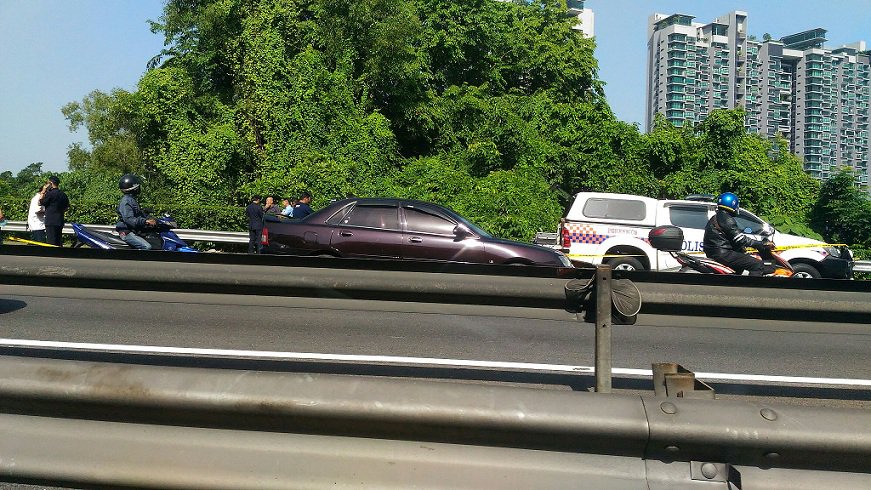 —