—
Did they? Really? Yes, they did it indirectly. Did what? Call Queen Elizabeth the "Queen of Barbarians".
British 'barbarians' need manners lesson, says China paper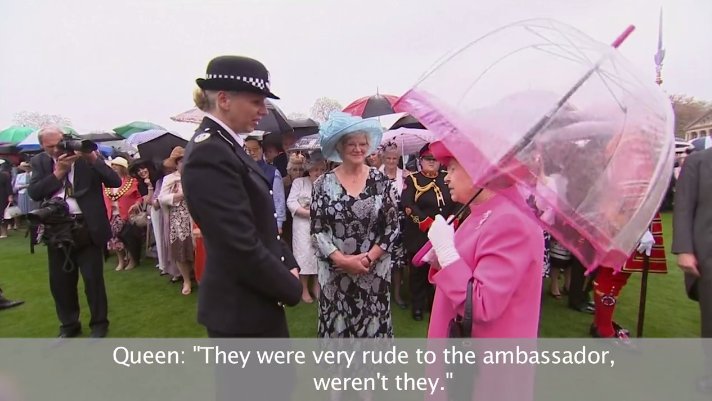 …
BEIJING — The British media is riddled with "barbarians" who would benefit from a lesson in manners from China's ancient civilisation, a state-run newspaper said on Thursday (May 12) after Queen Elizabeth II called some Chinese officials "very rude".
…
The Global Times newspaper, which is close to China's ruling Communist Party, blamed the British media for blowing the incident out of proportion and fawning over the footage as if it was "the most precious treasure".
"The West in modern times has risen to the top and created a brilliant civilisation, but their media is full of reckless 'gossip fiends' who bare their fangs and brandish their claws and are very narcissistic, retaining the bad manners of 'barbarians'," it said in an editorial.
"As they experience constant exposure to the 5,000 years of continuous Eastern civilisation, we believe they will make progress" when it comes to manners, it added in the Chinese-language piece, which was not published in English.
http://www.todayonline.com/world/europe/british-barbarians-need-manners-lesson-says-china-paper
—
Beware of Chinese bearing contracts?
—
12 May 2016
…
Queen Elizabeth caught making rare unguarded comment: Chinese officials "very rude" http://lat.ms/1VTAqeU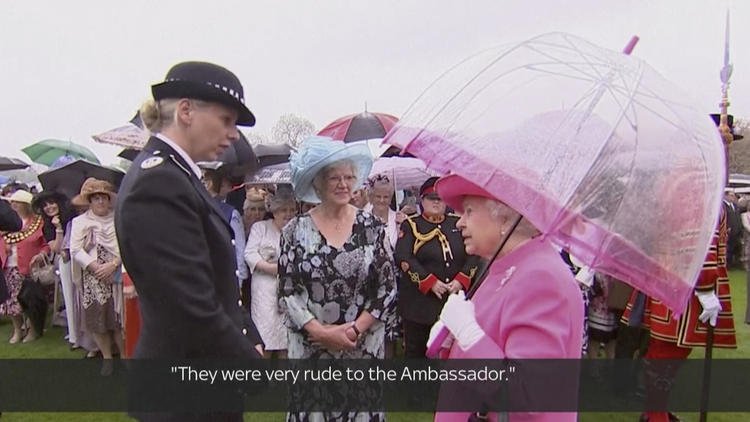 —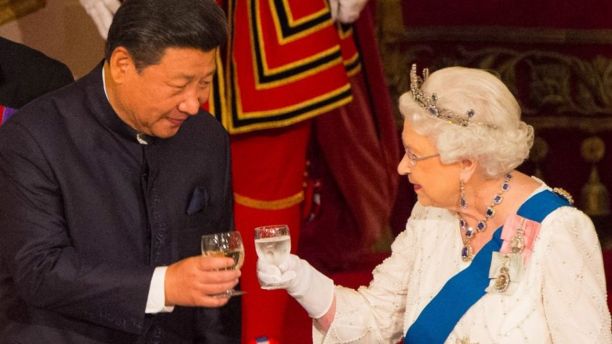 —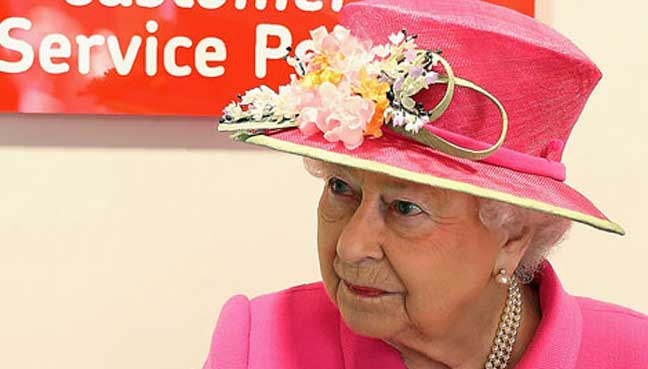 …
LONDON: Queen Elizabeth II was caught on camera describing some Chinese officials as "very rude" in a rare diplomatic gaffe by the British monarch over a visit that drummed up billions in Chinese investment.
Her comments, aired on Wednesday, came just hours after Prime Minister David Cameron on Tuesday also made inadvertently public remarks, referring to Afghanistan and Nigeria as "most corrupt".
Dressed in a pink coat and hat with white gloves, the queen could be heard during a garden party at Buckingham Palace on Tuesday making unguarded comments about a Chinese state visit last year.
Police commander Lucy D'Orsi was introduced to the queen as the woman who oversaw security for the state visit of President Xi Jinping and his wife in October, to which the monarch replied: "Oh, bad luck".
The queen went on to say to D'Orsi that members of the Chinese delegation "were very rude to the ambassador" and exclaimed: "Extraordinary!"
The BBC said that the queen's comments were blanked out on BBC World transmissions in China.
The British monarch never expresses overtly political views in public and is known for her discretion, never granting an interview in her 64-year reign.
…
London and Beijing both hailed Xi's visit as a high watermark in Chinese-British relations at the time.
A clutch of contracts said by Cameron to be worth almost £40 billion (51 billion euros, $58 billion) were announced during the visit.
Chinese foreign ministry spokesman Lu Kang on Wednesday said the visit had been "very successful".
"Both sides have high level recognition of that," he said.
Foreign minister Philip Hammond, however, was quoted by British media as saying that the visit had been "a bit stressful".
Buckingham Palace said it would not comment on the queen's private conversations.
http://www.freemalaysiatoday.com/category/world/2016/05/12/queen-calls-chinese-delegation-very-rude/
—