—
#HakkaWomen are strong, tough and resilient. And fierce.
—
Family feud over how to mark Lee Kuan Yew's death spills out online
Dr Lee, in an earlier Facebook post, said this picture of an art installation of 4,877 erasers in the likeness of Mr Lee Kuan Yew's image, which was featured on the front page of ST on March 21, had made her wince.ST PHOTO: MARK CHEONG
—
11 April 2016
COMMENT: Lee Wei Ling… a dissident in the making?
…
After a week of heady revelations and counter revelations, Dr Lee Wei Ling is now like a battered and bruised tigress, licking her wounds and waiting for an opportunity to strike back.
Her personality is that of a pit bull terrier with a tenacious instinct to not let go, said people who are familiar with her and her past actions.
When her father was alive, she had his wisdom to calm and even control her. Without the protective cover of a man she deeply respects and listens to, expect her to come to back fighting.
The fact that she took down a chunk of her Facebook post about her brother, the prime minister means she will let this fight go and will write about the things that can embarrass the government and, in the process, her family.
With the week-long war of attrition with the Straits Times (ST), Janadas Devan and now the PM reaching a climax on Sunday, she will look for new holes to punch, new peeves to highlight.
Those who speculated on  a post-LKY era of a split in the ruling party or a new group of establishment types waiting in the wings to mount a serious challenge to the PM and his team may have been blindsided by a dissident emerging from Singapore's first family.
Sunday's blitz against the PM was the most bizarre and damaging. Dr Lee released an email thread with ST in which she accused him of abusing his power to hold events marking her father's first death anniversary last month.
All this to establish a dynasty, she charged in her email exchange with the paper.
…
The Lees, both father and son, have never taken such accusations lying down. Since they have successfully sued those who made statements somewhat similar to Dr Lee's, the question of whether Dr Lee will face such a fate will be asked.
Dr Lee's decision to edit out the references to the PM in her Facebook page shows that she must have been advised of the nasty consequences of her action.
This must be a sad day for Singapore's most powerful family as Singaporeans became riveted by an unfolding drama of a daughter who started off being unhappy with the ST and now showing her anger and displeasure with her brother.
…
Dr Lee has found the power of Facebook and will use it not just for her musings but also to take pot shots at the establishment and the media. 

One of the first battlefields is likely to be the family's Oxley Road house, which she and her family want demolished eventually. Lee Kuan Yew had also stated in his will for this wish to be carried out.
https://sg.news.yahoo.com/comment-lee-wei-ling-a-dissident-in-the-065731420.html
—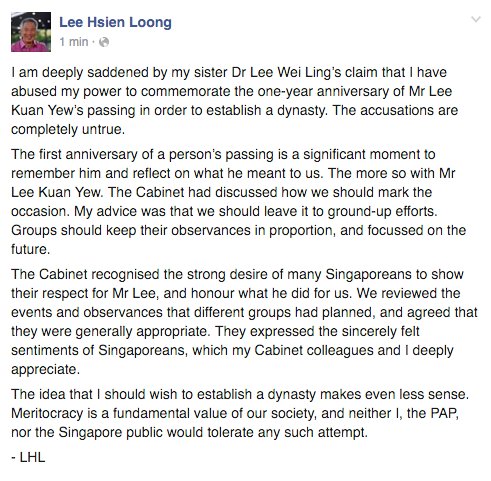 —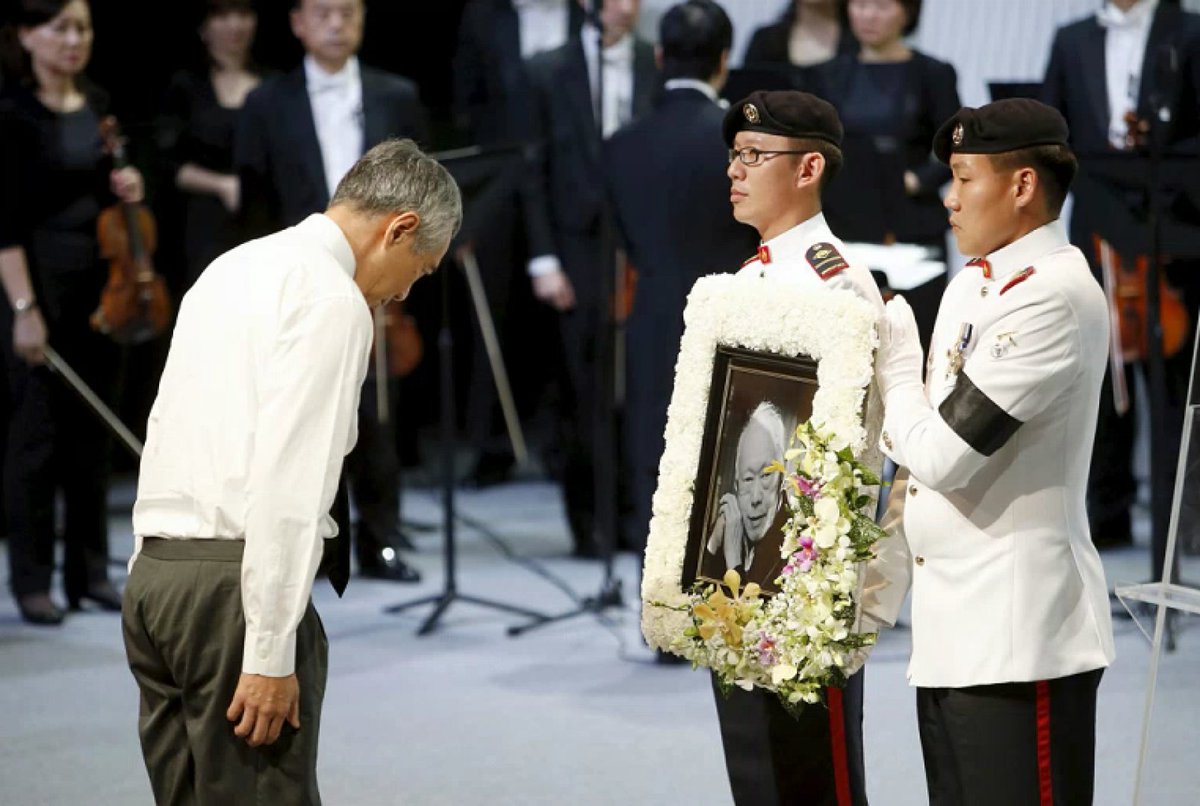 …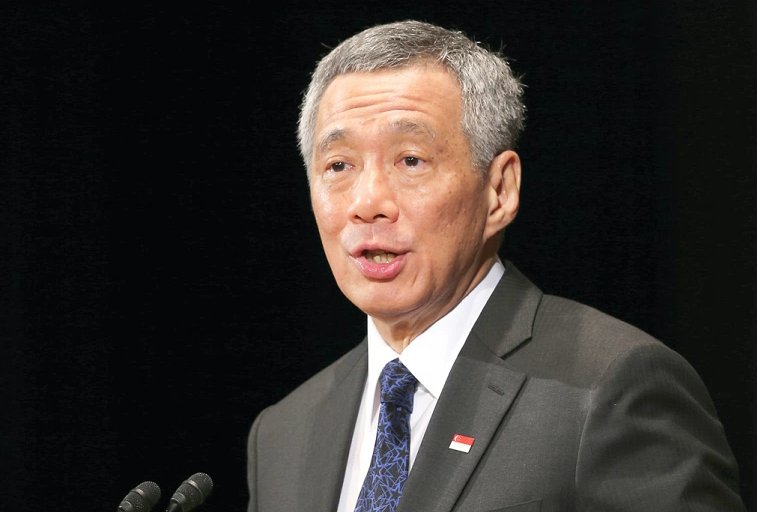 —