—
5 April 2016
…
NO, IT WAS NOT A TERRORIST ATTACK
…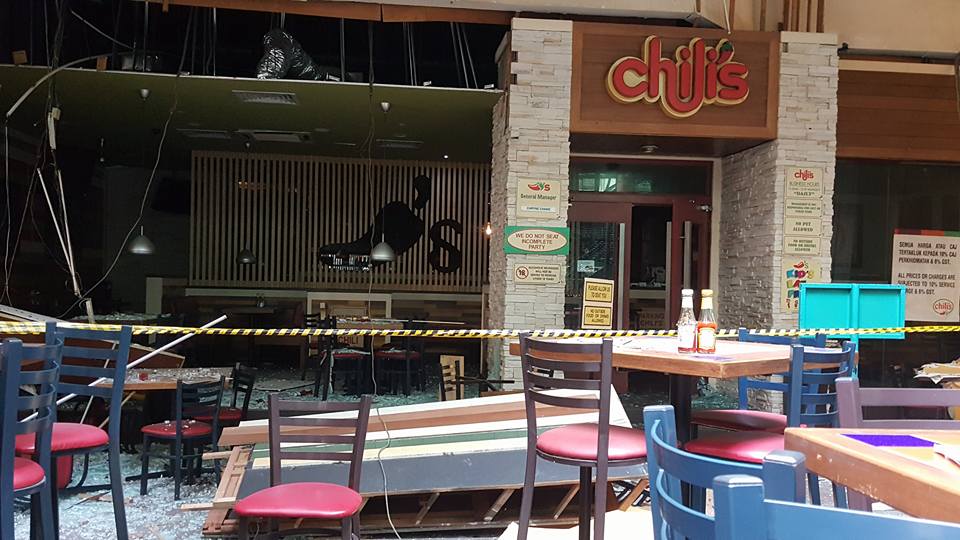 …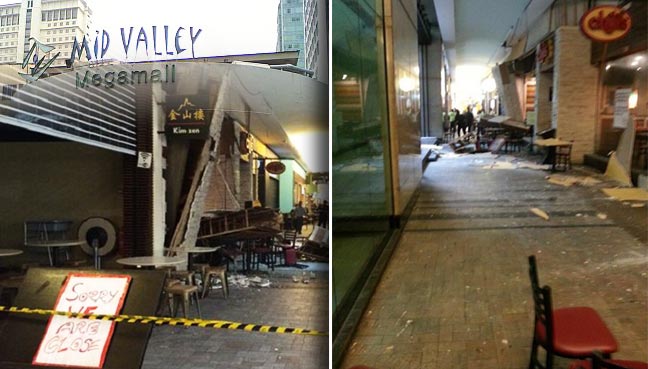 …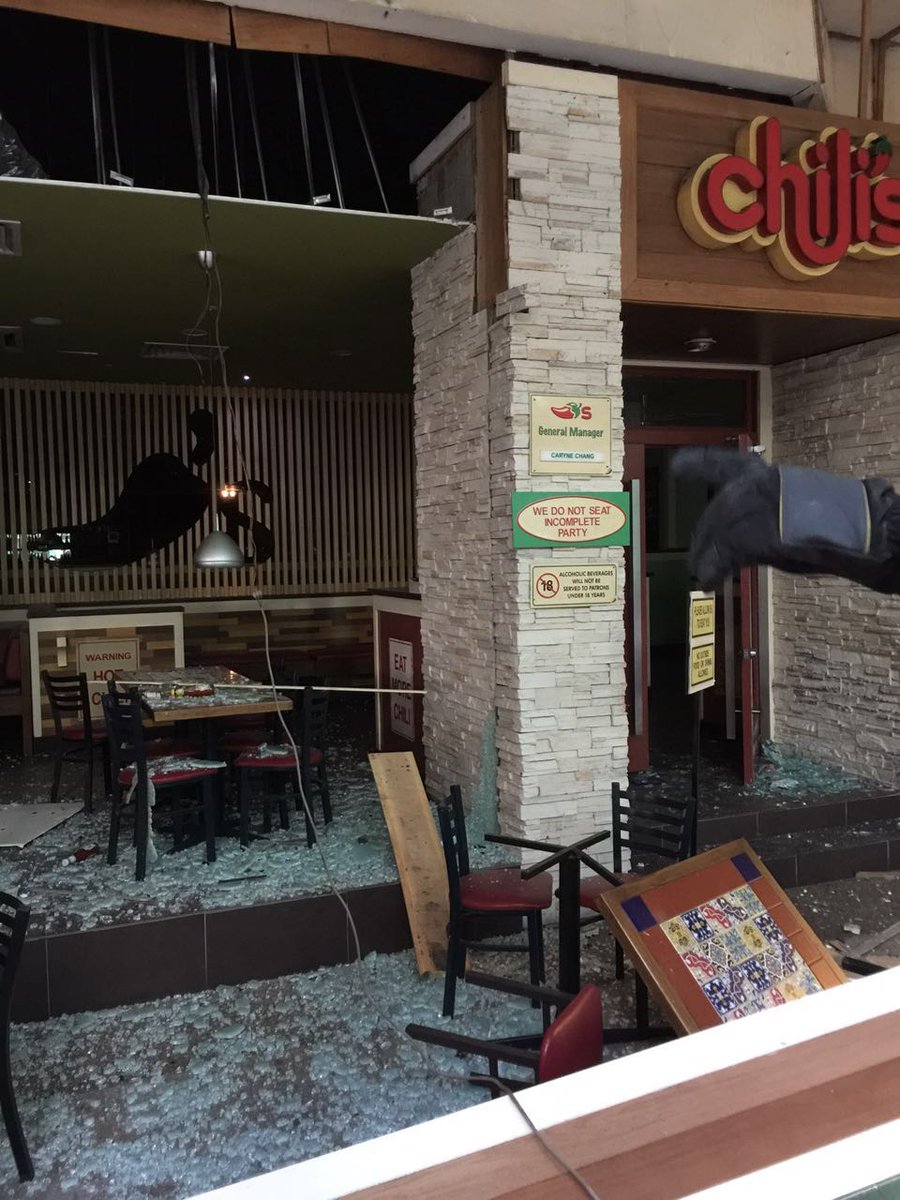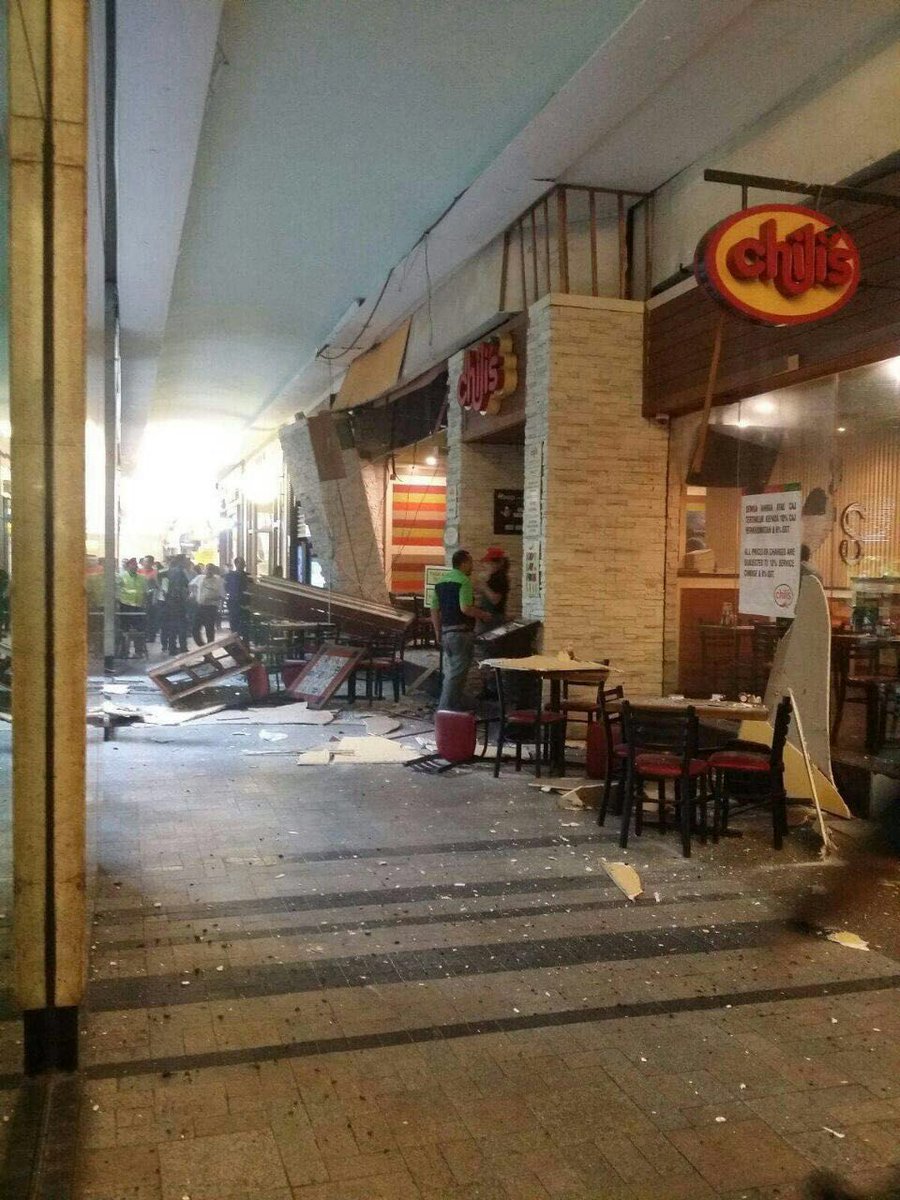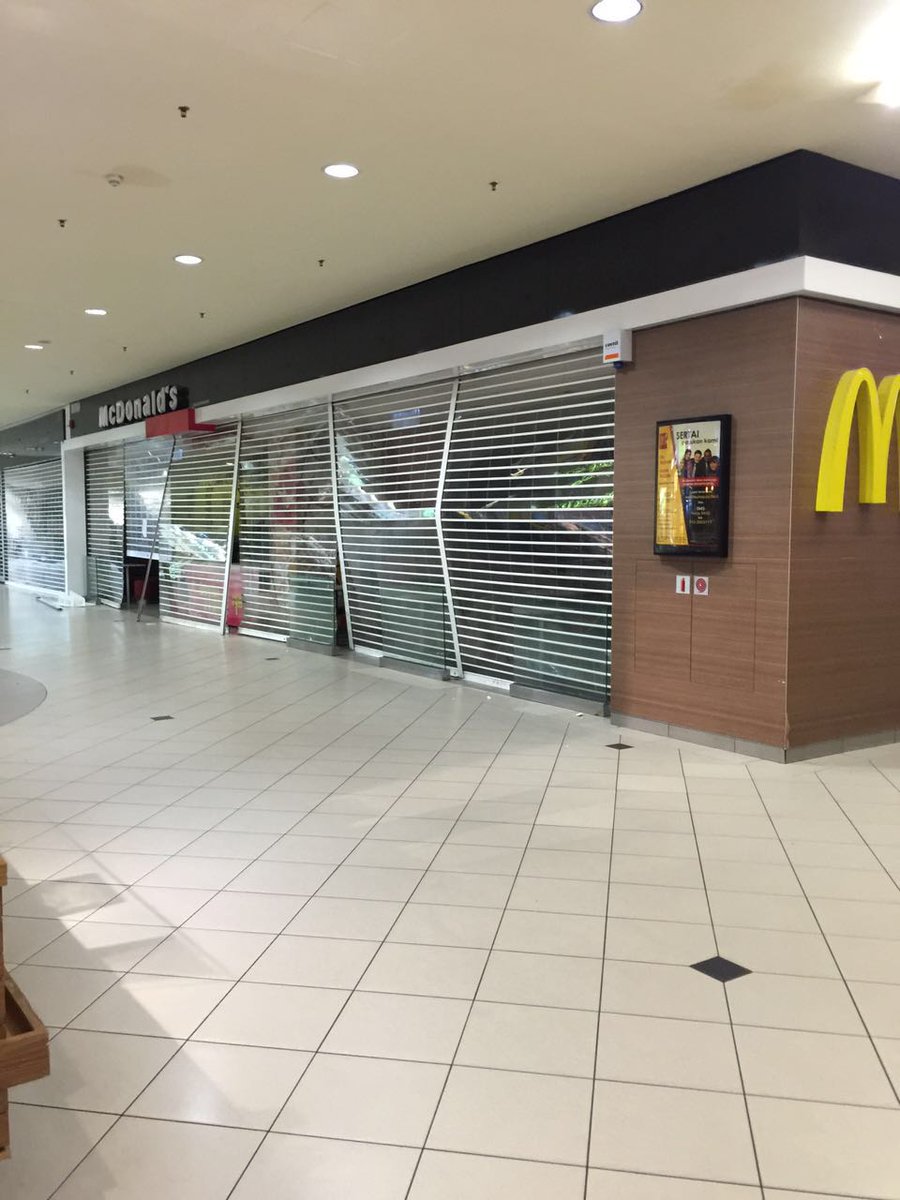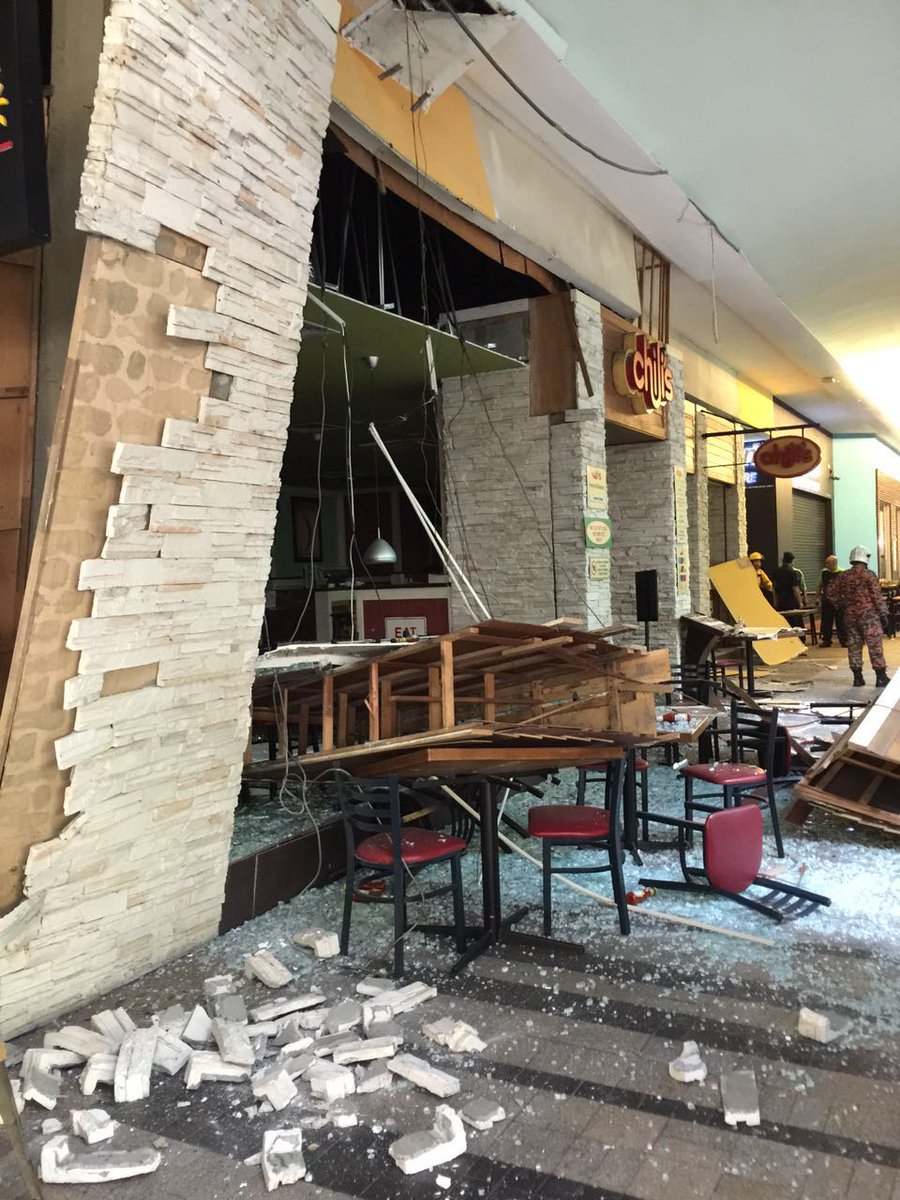 …
#AWANInews [LATEST]: An explosion was heard at a food and beverage outlet at the Mid Valley Megamall today, eight people reportedly injured
—
OMG! There's been an explosion at Chili's, Mid Valley & at least 8 people were injured.

http://www.lipstiq.com/2016/119408/external-roof-collapses-from-explosion-at-mid-valley-megamall-at-least-8-injured …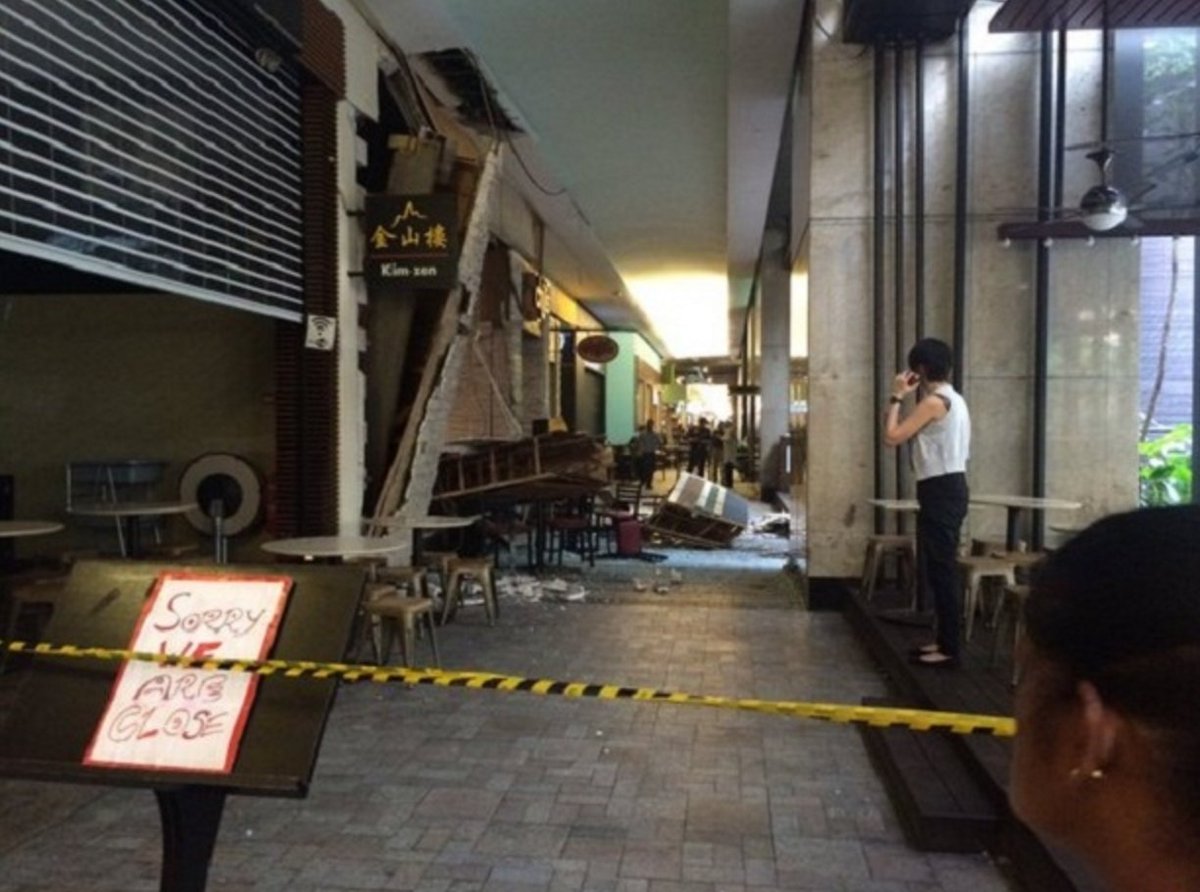 —
Pulse of the Country
Two Explosions in Midvalley – Chillis & McDonalds
Two explosions in Chillis and McDonalds, MidValley. Everyone are evacuated from the nearby stores.  The front facade of Chillis Midvalley collapsed one pillar leaning out position the cause is attributed to a gas explosion. As for now, we have yet to know the exact reason and let's not speculate till all the facts are clear.
[sources from Facebook]
—
5 April 2016
…
[Update] The Mid Valley Megamall management would like to give an update with regard to the incident that occurred at 9.45am this morning.
As at 1pm, we can confirm that six of the eight people injured have been discharged, while two remain in the hospital and are being treated and monitored.
We would like to stress that investigations are still being carried out by bomba and relevant authorities and that only minimal interruption is caused to our business.
Rest assured that updates will be provided as and when we have more information.
We would like to reiterate that safety remains the top priority of the management and we sincerely apologise for any inconvenience caused.
—
We regret to inform that we had an incident at Mid Valley Megamall at approximately 9.45am this morning.
During re-instatement work to our liquefied petroleum gas (LPG) system after maintenance works, we had minor explosions at two food and beverage outlets.
There were minor injuries to our maintenance staff, LPG contractor and tenant staff. Medical treatment is already being given. There were no fatalities, neither were there any injuries to the public.
We are working with the relevant authorities and have shut all the gas systems in Mid Valley Megamall until further notice.
The mall will remain open to visitors and we will keep you updated as and when we have more information.
Safety remains our utmost priority and will focus our attention on the well-being of our tenants and guests. We sincerely apologise for any inconvenience caused.
—