—
1 April 2016
'WSJ forced to admit at least some funds were Saudi donation'
By NST ONLINE – 31 March 2016 @ 10:19 PM
KUALA LUMPUR: The Wall Street Journal has, for the first time, been forced to admit that at least some of the funds donated to Prime Minister Datuk Seri Najib Razak came from Saudi Arabia, said press secretary to the prime minister, Datuk Tengku Sariffuddin Tengku Ahmad.
In a statement today, he said that for nearly a year, the WSJ had denied that the funds came from Saudi Arabia, and attacked all those who suggested otherwise.
"This included the Attorney General who, after reviewing the exhaustive investigations and examining all the evidence – including wire transfers and interviews with the Royal Family – confirmed that the funds were a donation from the Royal Family of Saudi Arabia.
"Neither the confirmation from lawful Malaysian authorities, nor the Foreign Minister of Saudi Arabia, nor reputable outlets such as the BBC and Daily Telegraph, was enough to make the WSJ stop their attacks or denials that any of the funds had come from Saudi Arabia.
"This exposed the bias in the WSJ's reporting, and made clear that their coverage was not driven by an impartial desire to cover the facts. Instead, their reporting was based on false information they were willingly fed by Tun Mahathir's Anti-Najib Campaign."
He said maybe it was their embarrassment that stopped them accepting the facts in full.
http://www.nst.com.my/news/2016/03/136497/wsj-forced-admit-least-some-funds-were-saudi-donation
—
31 March 2016
…
WHERE SOME OF THE MONEY COULD HAVE GONE?
Atleast our PM @NajibRazak has done the best to serve the rakyat @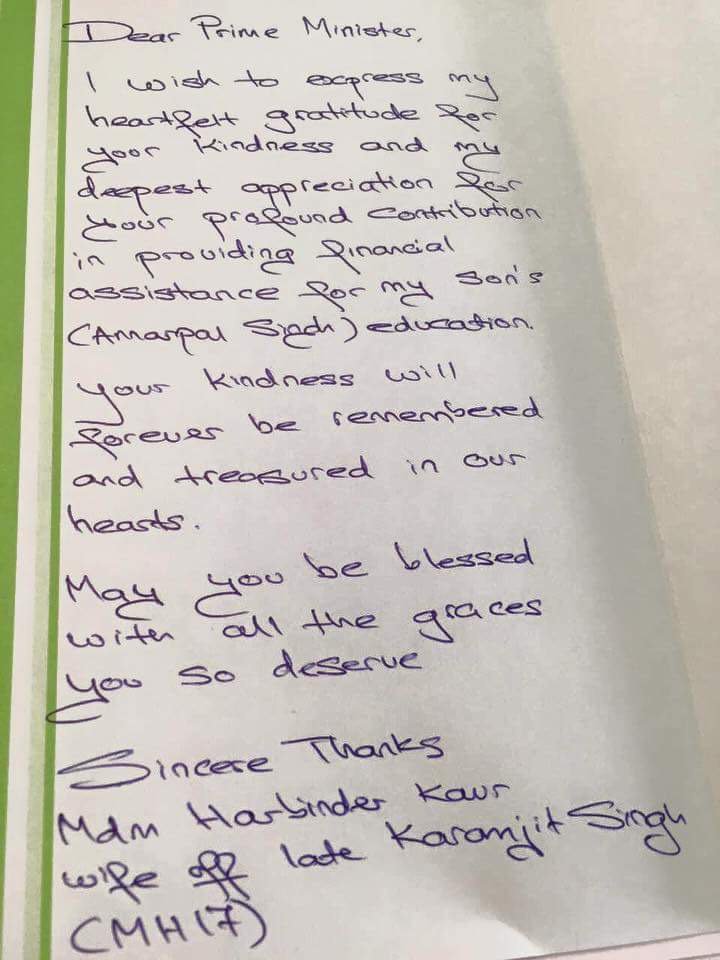 —
WSJ: Najib's accounts funded luxury buys, election payouts
The Wall Street Journal, citing documents from Malaysian investigators, said the $15 million went towards clothing, jewellery and a car.
…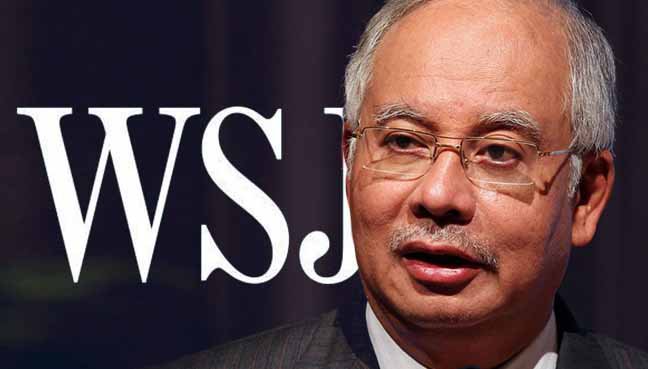 …
KUALA LUMPUR: Malaysian Prime Minister Najib Razak's bank accounts were used to purchase $15 million in luxury goods and pay out millions more to political figures ahead of 2013 elections, the Wall Street Journal reported.
The Wall Street Journal, citing documents from Malaysian investigators, said the $15 million went towards clothing, jewellery and a car.
Some of the spending occurred when Najib, accompanied by his wife Rosmah Mansor, was on a trip to Hawaii where he met with President Barack Obama, it said in the report Wednesday.
Rosmah has been the subject of numerous reports over the years detailing her taste for luxury spending when many Malaysians complain of rising prices and stagnant incomes.
Najib is under pressure to explain why he accepted hundreds of millions of dollars in mysterious overseas payments to the accounts which the Journal said were used for the lavish spending.
Najib, 62, has repeatedly denied that the money was siphoned off from a now-struggling state firm, 1Malaysia Development Berhad (1MDB), and says he is the victim of a political conspiracy.
But the Journal has reported that documents it has reviewed indicate the funds came from 1MDB and totalled more than $1 billion.
Najib at first denied reports last year that he had received the overseas payments. But his government now acknowledged that he received $681 million.
The government says it was a gift from the Saudi royal family — most of which was given back — to "promote moderate Islam".
That explanation is yet to be confirmed by Saudi Arabia and is widely dismissed in Malaysia as a cover story.
The newspaper's report said tens of millions of dollars were paid out to political figures in more than 500 payments ahead of 2013 Malaysian elections.
In those elections, Najib's ruling party suffered its worst-ever showing but still retained power.
http://www.freemalaysiatoday.com/category/world/2016/03/31/wsj-malaysia-pm-accounts-funded-luxury-buys-election-payouts/
—