—
 How to be a Malaysian datuk government official and 'makan' RM20 million.
The official, who became division secretary eight years ago after joining the agency in 1998, was believed to have received some RM20mil in kickbacks, with MACC officers finding RM8mil in his accounts.
.

http://www.thestar.com.my/news/nation/2016/03/20/highflying-lifestyle-comes-to-an-alltime-low/
—
20 March 2016
…
—
Bank accounts of Datuk in RM20m kickback scandal frozen
Posted on 15 March 2016 – 07:39pm
Last updated on 16 March 2016 – 07:51am
KUALA LUMPUR: The Malaysian Anti-Corruption Commission (MACC) froze the bank accounts and seized 10 vehicles belonging to a senior civil servant and a company manager detained by on Monday for allegedly receiving bribes of over RM20 million from business operators for the procurement of retail space at hospitals nationwide without undergoing a public tender process.
Sources revealed that MACC investigators froze about RM2.6 million that was found in the bank accounts of the 60-year-old female civil servant who is a Datuk, the 59-year-old manager and their family members.
More than 10 vehicles belonging to the suspects and a company were also seized by the commission.
Two other women in their 30s and 40s who were detained to assist in the probe were freed on bail today after questioning.
The Datuk who holds a senior position in a government department was arrested for allegedly being in cahoots with the company manager by bypassing a public tender process as required by the law to secure retail space for businesses such as convenience stores and franchise restaurants at government hospitals.
The company manager who is an ex-civil servant had quit the government services to venture into his own business.
—
—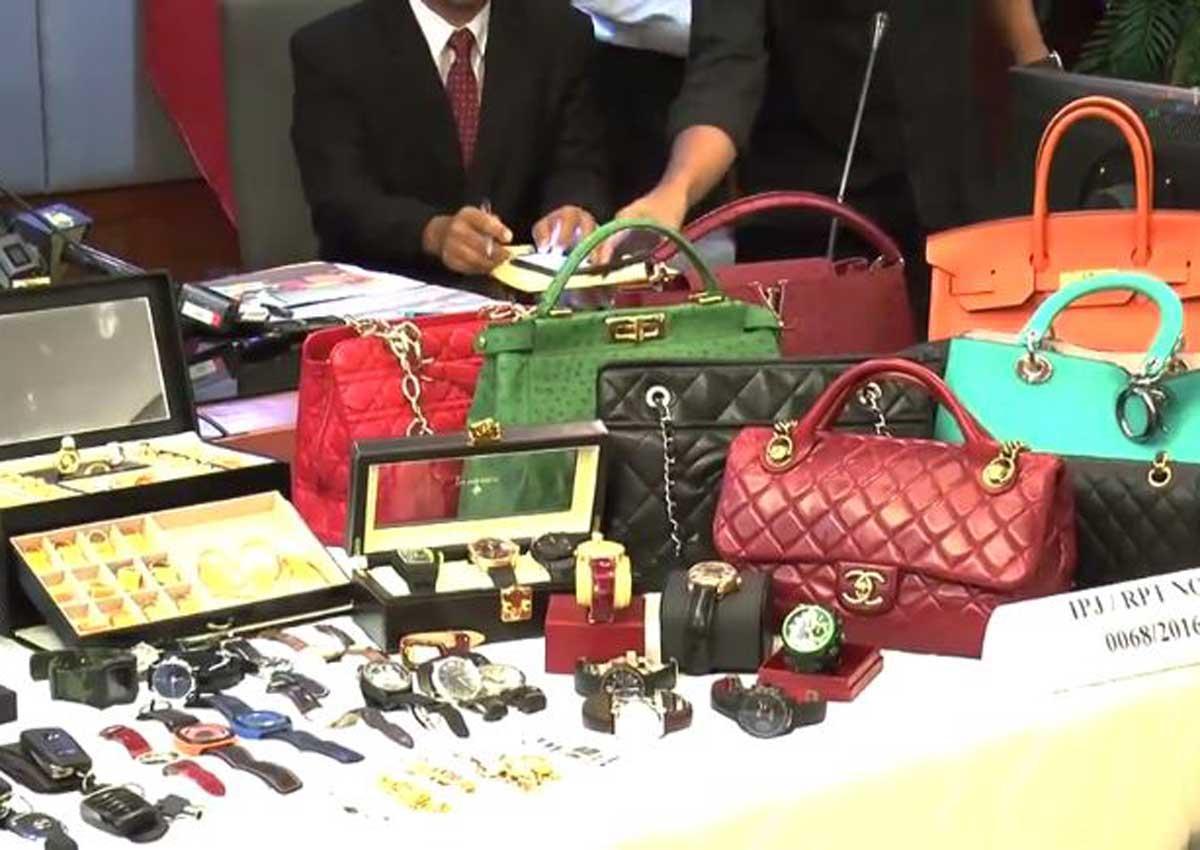 …
PUTRAJAYA – Luxury watches, de­­signer handbags, jewellery, art and a fleet of 12 cars – they look like they may have belonged to a millionaire.
But these items, part of a hoard belonging to a ministry official being probed by the Malaysian Anti-Corruption Commission, were evidence seized in a sensational RM107mil (S$35 million) graft case.
Some of the watches and handbags, a stash worth millions of ringgit, cost up to RM400,000 each.
The 56-year-old division secretary of a government agency, who was detained, along with eight others, in the Klang Valley on Friday is believed to be the mastermind behind the misappropriation of state funds.
MACC investigations division director Datuk Azam Baki said the others detained, including a woman, were from 14 companies which received payments for ministry programmes that were never carried out.
The MACC has frozen 69 bank accounts with funds amounting to RM8.33mil and seized various properties, including houses.
"The official led a lavish lifestyle and bought branded watches, with one that cost up to RM400,000. There was also jewellery worth RM600,000, bedding material costing RM300,000 as well as paintings and dozens of handbags," he told repor­ters during a press confence at the MACC headquarters here yesterday.
"He also travelled overseas frequently, with his family flying first-class at RM80,000 each," said Azmi.
The official, he said, would direct his agency to make payments to the companies despite them never having submitted any claim.
"The official played a role in making sure that the payments were made," said Azmi, adding that the man would then receive a cut.
– See more at: http://news.asiaone.com/news/malaysia/12-cars-luxury-watches-and-handbags-seized-probe-against-malaysian-official?utm_medium=Social&utm_source=Twitter&utm_campaign=Echobox&utm_term=Autofeed&link_time=1458458156#xtor=CS2-4
—
MACC detains government ministry division secretary in alleged RM20 million kickback http://bit.ly/1MhlWBS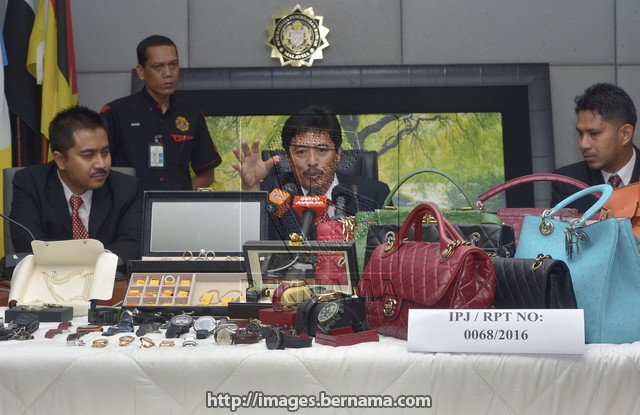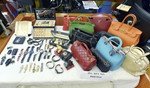 —