—
13 March 2016
…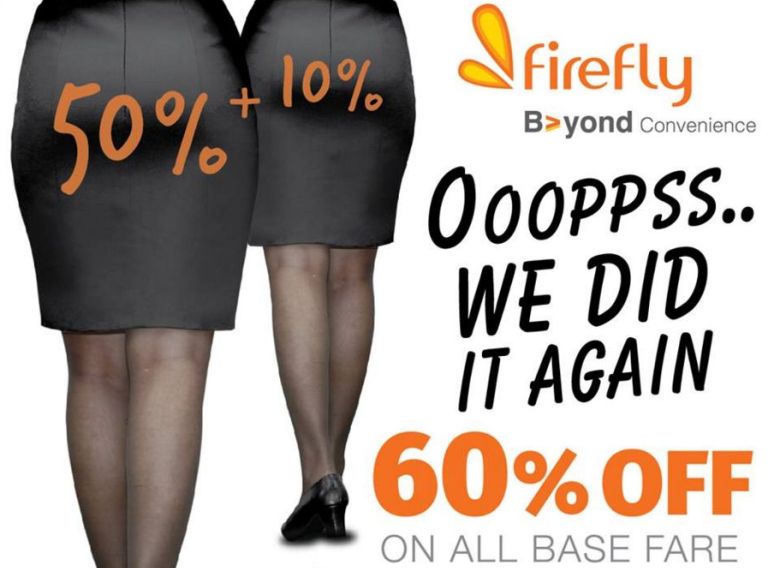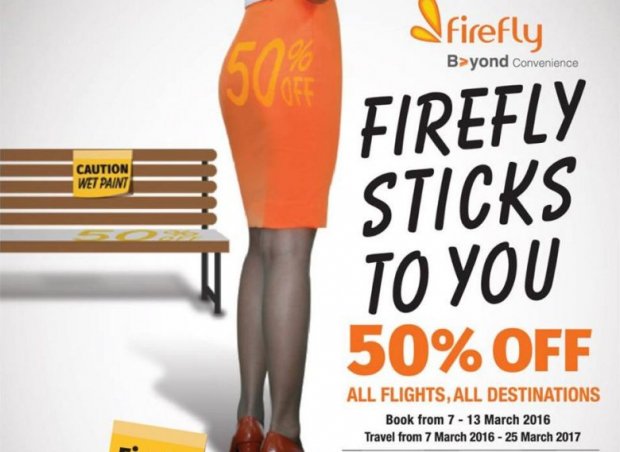 —
Firefly does not know how to respect women.
—
This is NOT funny. —
feeling annoyed.
A check on Firefly's Facebook page found that the offending posters have already been removed.
https://business.facebook.com/notes/malaysiakini/firefly-advert-featuring-womens-posterior-courts-controversy/10153235104031486
…
Free Malaysia Today
Thumbs down for Firefly's bottoms-up advert
Low-cost airline comes under fire for bad taste after showing discounts on a women's derriere.
PETALING JAYA: Low-cost airline Firefly flew into online turbulence today when it came under criticism for showing women's bottoms to promote discounted fares in a recent advertisement.
The advertisement depicts the derriere of air stewardesses clad in tight black and orange skirts, with the figure "50%" discounts inappropriately placed on their bottoms.
Critics dubbed the advertisement sexist and distasteful.
The advertisement was first posted on Firefly's Facebook page on Monday, with the caption "Come grab it real fast".
It came under criticism for its sexist tone, but the same ad was posted again yesterday with the caption "Ooopps we did it again".
http://www.freemalaysiatoday.com/category/nation/2016/03/12/thumbs-down-for-fireflys-bottoms-up-advert/
—
Firefly advert featuring women's posterior courts controversy
…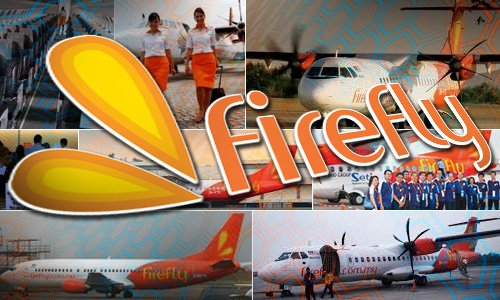 …
A series of promotional posters by budget carrier Firefly Airlines featuring women's posterior have courted criticism.
DAP Wanita assistant publicity secretary Syerleena Abdul Rashid described the advertisements which objectified women as "mind boggling".
"For a company as revered as Firefly, using women's posterior as a way to attract attention was a huge mistake on their part.
"The series of offensive advertisements sanctioned by the company have single handedly destroyed women's rights advocacy by 'dismembering' us in an atrocious manner, henceforth, solidifying the idea that women are just the sum of our bodies," she said in a statement tonight.
…
Syerleena demanded that Firefly remove the posters and apologise to women for being insensitive.
Bersih chairperson Maria Chin Abdullah also slammed the advertisements.
"What is wrong with Firefly?
"Another equally bad advert that demeans women and encourages sexual harassment," she said in a
Facebook
posting.
—