—
29 Feb 2016
Deputy Education Minister Datuk P. Kamalanathan said the other 50 students who had also eaten the fried noodles would be taken to the hospital for a check-up this week.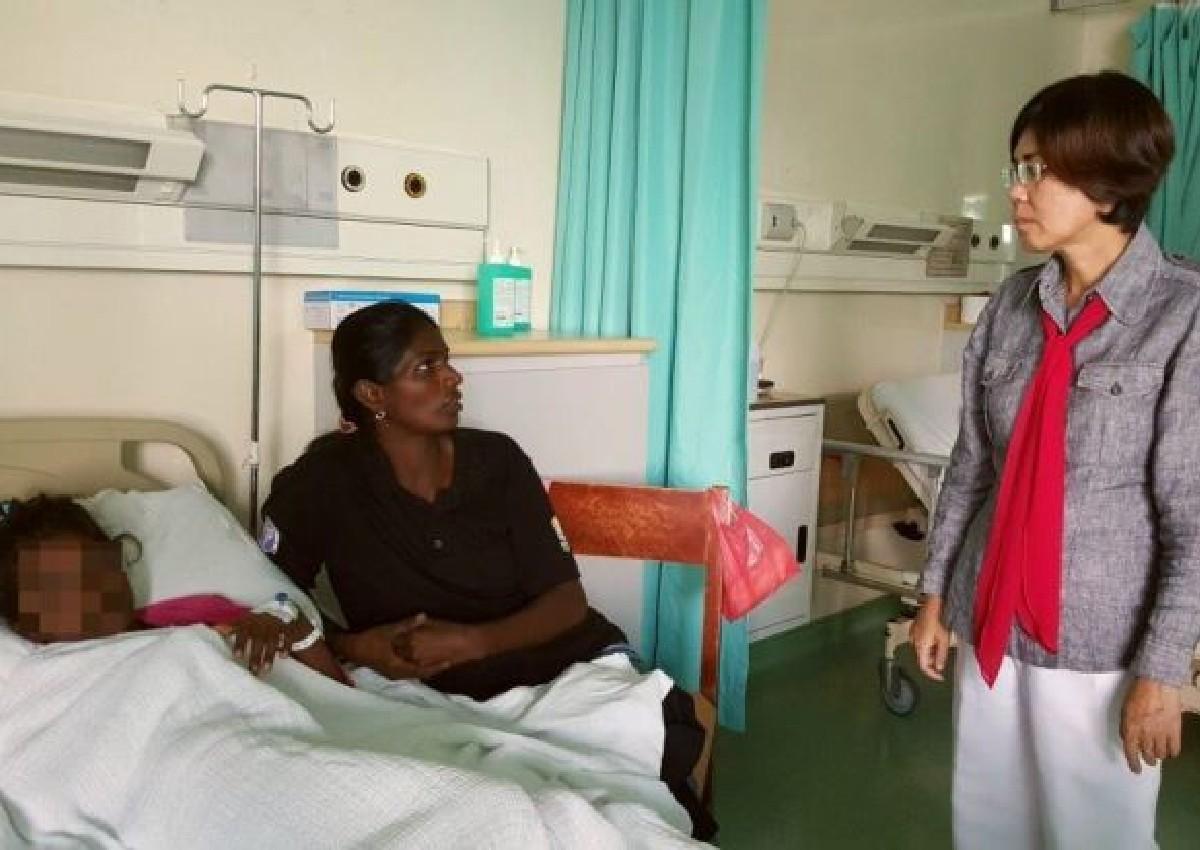 —
Star
29 February 2016
Sick after 'glass noodle' meal
SUNGAI BULOH: A packet of fried noodles was his usual lunch but on this one occasion, A. Piravin spotted an uncommon "ingredient" in the noodles provided by the school canteen.
The meal given to students of SJK(T) Ladang Nigel Gardner under the Government's supplementary food programme last Wednesday had apparently contained glass shards.
Piravin, 11, pointed it out to his teacher, who promptly alerted the canteen operators.
"Shockingly, the operators told the teacher and my son that it was just a 'piece of plastic' and told them to throw out the pieces they found.
"My son continued eating because he was hungry. Later, he complained of stomach pains and threw up," said Piravin's father, A. Arujunnan, 32.
Piravin's older sister A. Pavitra Devi, 12, who had also consumed the noodles, fainted of severe pain the next day.
At least five other pupils suffered similar symptoms including traces of blood in their vomit and stool.
All seven were later admitted to the Sungai Buloh Hospital.
"I feel a sharp pain whenever I try to eat," said Piravin when met at the hospital yesterday.
http://www.thestar.com.my/news/nation/2016/02/29/sick-after-glass-noodle-meal-extra-ingredient-lands-seven-pupils-in-hospital-due-to-pains/?utm_source=dlvr.it&utm_medium=twitter
—
28 Feb 2016
The Rancangan Makanan Tambahan (Supplementary Food Programme) (RMT) is fully implemented by the Ministry of Education since 1979.
It is a supplementary food aid to poor primary school students and aims to provide nutritious and balanced nutrients to help students focus on learning in the classroom.
In primary schools, the rate was fixed at RM1.80 / pupil / day for the Peninsula and RM2.05 / pupil / day for Sabah, Sarawak and Labuan.
Star
28 February 2016 | MYT 3:09 PM
Students hospitalised after eating glass shards in fried noodles meal
PETALING JAYA: Seven students under the Government's Rancangan Makanan Tambahan (Supplementary Food Programme) were admitted to hospital after reportedly eating glass shards found in a provided Mi Goreng (fried noodles) meal on Wednesday.
Kuala Kubu Baru assemblywoman Lee Kee Hiong said the children's parents suspect that a glass window on the supplier's lorry shattered during the journey to SJK(T) Ladang Nigel Gardner in Hulu Selangor, causing it to fall into the food.
"I was told that they tried to show a teacher that there was glass in the noodles on Wednesday.
"Students were told to throw it away, that it was just plastic," claimed Lee.
…
On Thursday, a few complained about feeling ill, but it was not until Friday that the situation appeared dire enough for the school to send them to the Batang Berjuntai clinic.
The staff there deemed the situation serious, prompting the parents to send the children to Sungai Buloh hospital, where the four girls and three boys were admitted on Friday.
Some found traces of blood in their vomit, while others complained of bloody stools.
…
Deputy Education Minister Datuk P. Kamalanathan, who is also Hulu Selangor MP, sent an officer to meet the students on Saturday as he is away in Mersing, Johor for an official visit.
Kamalanathan will visit the warded students upon his return tonight.
http://www.thestar.com.my/news/nation/2016/02/28/students-hospitalised-after-eating-glass-shards-in-fried-noodles-meal/