—
—
Published on Feb 22, 2016
More than ten people were thrown to the ground after an escalator suddenly changed directions in Ningbo, Zhejiang Province on Thursday. At least five people were slightly injured. The escalator has been shut down and an investigation into the cause of the accident has been launched.
—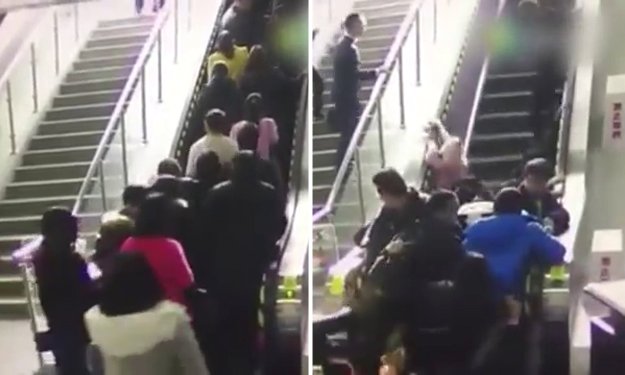 —
Watch the incident in Malaysia.
Video: The Reversing Escalator at Setia Mall! Tiba2 Escalator reverse ke belakang (21 December 2012)
The 2014 incident has for some reason suddenly gone viral and is causing shoppers to worry over safety standards in the country's shopping malls.
http://www.freemalaysiatoday.com/category/nation/2015/06/23/netizens-alarmed-over-reversing-escalator-in-mall/
—