—
HUSBAND: A LIFE FOR A LIFE, YOUR LIFE FOR THAT OF MY WIFE'S!
—
The video will appear in several seconds.
—
23 February 2016
…
…
This man, G. Mathan, 30, pleads 'not guilty'.
NIBONG TEBAL: The lorry driver who rammed into 18 cars parked at a wet market in Taman Berjaya claimed trial at the Jawi Magistrate's court today.
G. Mathan, 30, pleaded not guilty to the offence he had allegedly committed on Sunday at 8am.
In the incident, Mathan allegedly became furious after he was unable to move his lorry as illegally parked cars blocked his way.
Deputy Public Prosecutor Afiq Nazrin Zaharinan proposed a RM10,000 bail, however, magistrate Rashidah Baharom set RM8,000 bail with one surety.
Read More : http://www.nst.com.my/news/2016/02/129029/lorry-driver-who-rammed-18-cars-pleads-not-guilty
—
Malaysiakini
Lorry driver who rammed 22 cars has no driving licence
A lorry driver who rammed into 22 cars and two motorcycles parked on the roadside near Taman Berjaya market in Nibong Tebal yesterday was found to have no driving licence.
Seberang Perai Selatan (SPS) district police chief, Supt Wan Hassan Wan Ahmad, said the man in his 30s, surrendered at the SPS police headquarters about 9 pm last night and was detained.
"An initial probe found that the man who has been a lorry driver since 2012, did not possess a driver's licence," he said in Nibong Tebal today.
The man is expected to be charged at the Jawi Magistrate's Court in Nibong Tebal tomorrow, he added.
https://www.malaysiakini.com/news/331309
—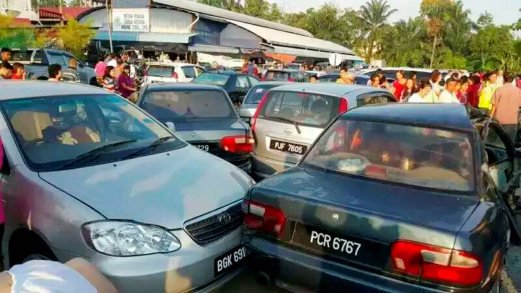 —
Star
22 February 2016
Angry lorry driver rams through 18 cars
South Seberang Prai OCPD Supt Wan Hassan Wan Ahmad said in a statement here yesterday that investigations revealed that the lorry was registered with a construction company based in George Town.
"As of 4pm, out of the 18 damaged cars, seven car owners have lodged police reports at the district's traffic police division.
"Police will be investigating the case either under Section 43 or Section 44 of the Road Transport Act 1987. Police are still looking for the driver," said Supt Wan Hassan.
http://www.thestar.com.my/news/nation/2016/02/22/angry-lorry-driver-rams-through-18-cars/
…
Carnage due to improper parking at Nibong Tebal. Hindered traffic flow. What a karma!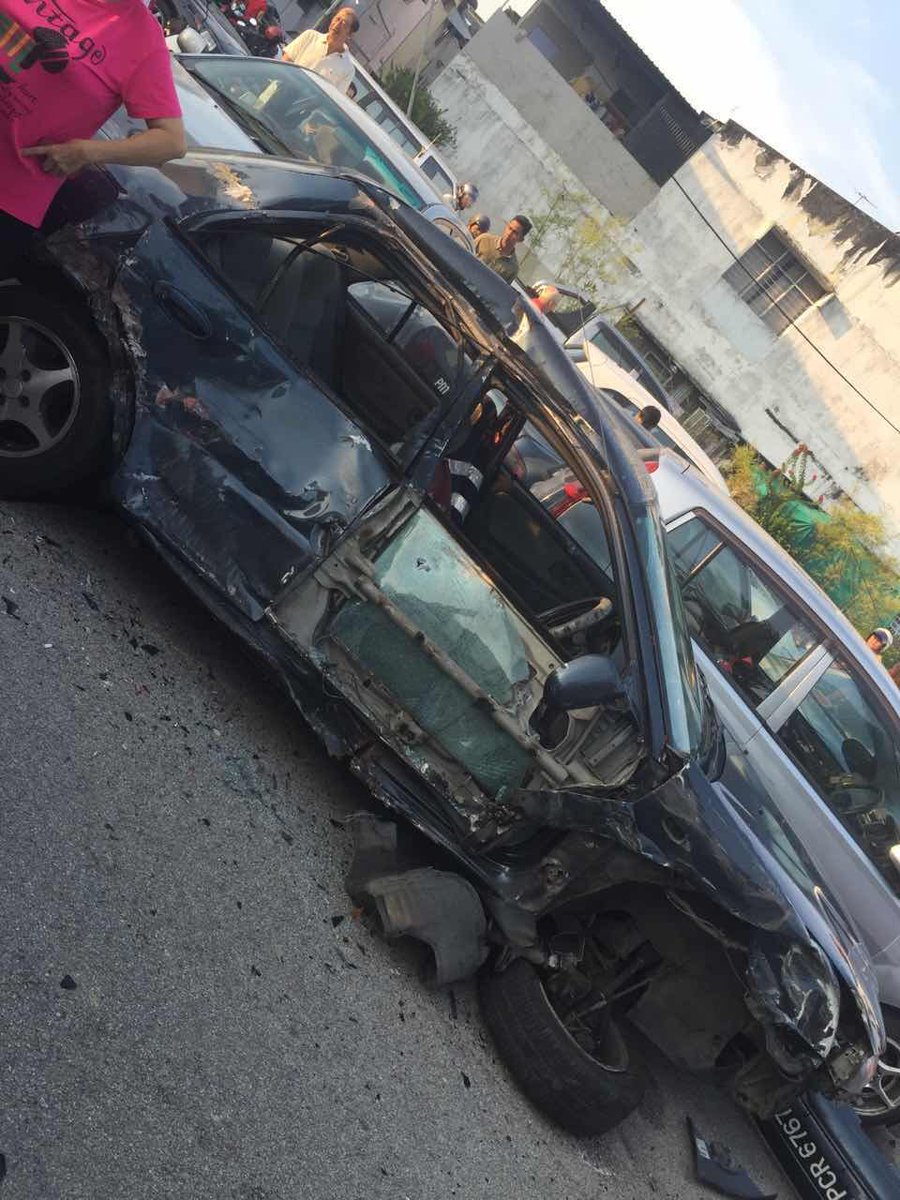 —
21 February 2016
…
—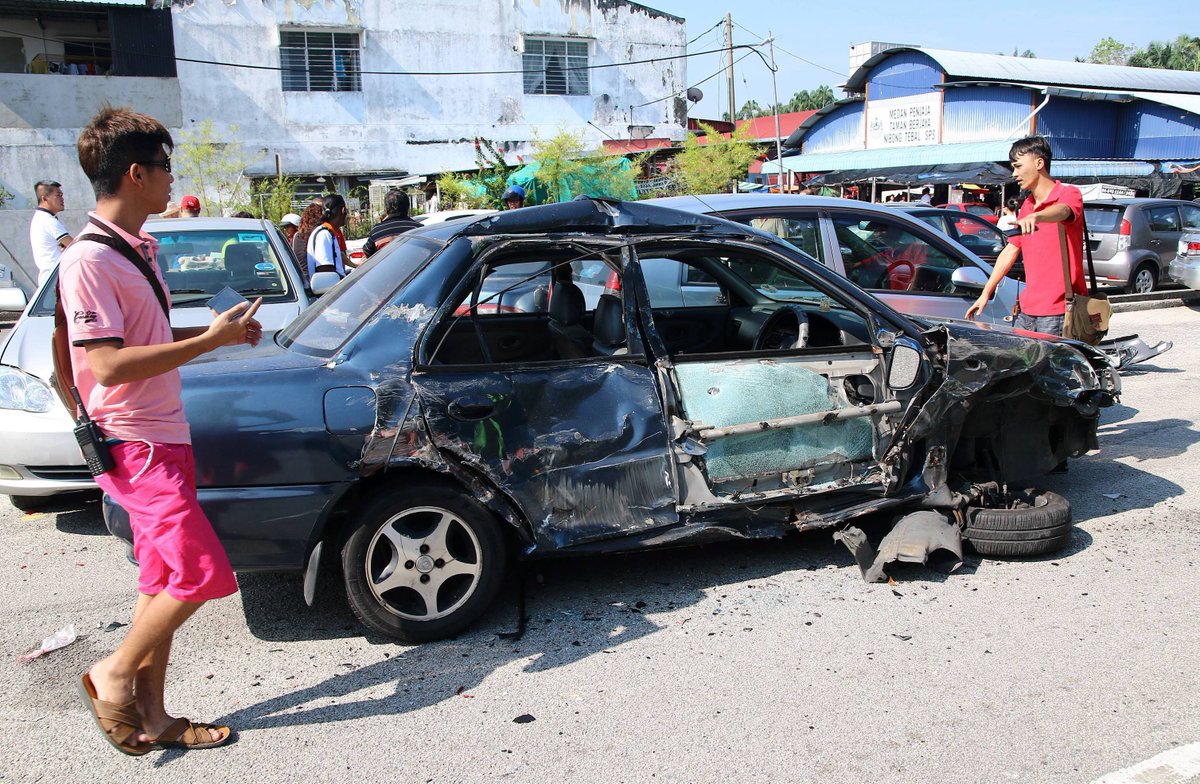 …
By PREDEEP NAMBIAR – 21 February 2016 @ 7:08 PM
GEORGE TOWN: In a startling display of road rage, a lorry driver smashed through 18 cars at a wet market here, all because he had trouble navigating through the maze of vehicles.
In the 8am incident at the Taman Berjaya wet market in Nibong Tebal, it was learnt that the driver of the three-tonne tipper lorry had difficulty navigating through the car park.
In frustration, the driver in his 30s rammed through the vehicles and fled the scene.
Fortunately, no one was hurt.
As a result, seven cars were wrecked, while 11 other cars were damaged slightly.
Read More : http://www.nst.com.my/news/2016/02/128754/road-rage-lorry-driver-rams-through-18-cars
—
—