—
Celebration! Four Orang Asli acquitted by Court of killing a tiger is a Time of Joy!
Man in MPV who unintentionally killed pregnant tigress in accident wants to save tigers
—
theSundaily
Orang Asli to face prosecution over trapped tiger
Posted on 16 February 2016 – 05:51pm
Last updated on 16 February 2016 – 06:38pm
SUNGKAI: An Orang Asli man is to face the law for having set a wildboar trap that snared and injured a tiger in Tapah near here on Sunday.
The Perak Wildlife and National Parks Department is considering charging him under the Wildlife Conservation Act 2010.
Its director, Rozidan Md Yasin, said the man had been questioned and further investigation would be carried out under Section 29 of the Act.
The Act provides for a maximum fine of RM100,000 or a jail term of up to two years on conviction.
Rozidan said animal traps were a threat to the wildlife population.
Wild animals caught in the unattended traps would usually die after some time, and this was most cruel, he said.
"I advise the people against setting traps because snared animals can be subjected to a state of misery and will die," he said.
—
Injured tiger rescued from trap set for wildboars in Tapah is in stable condition – Perhilitan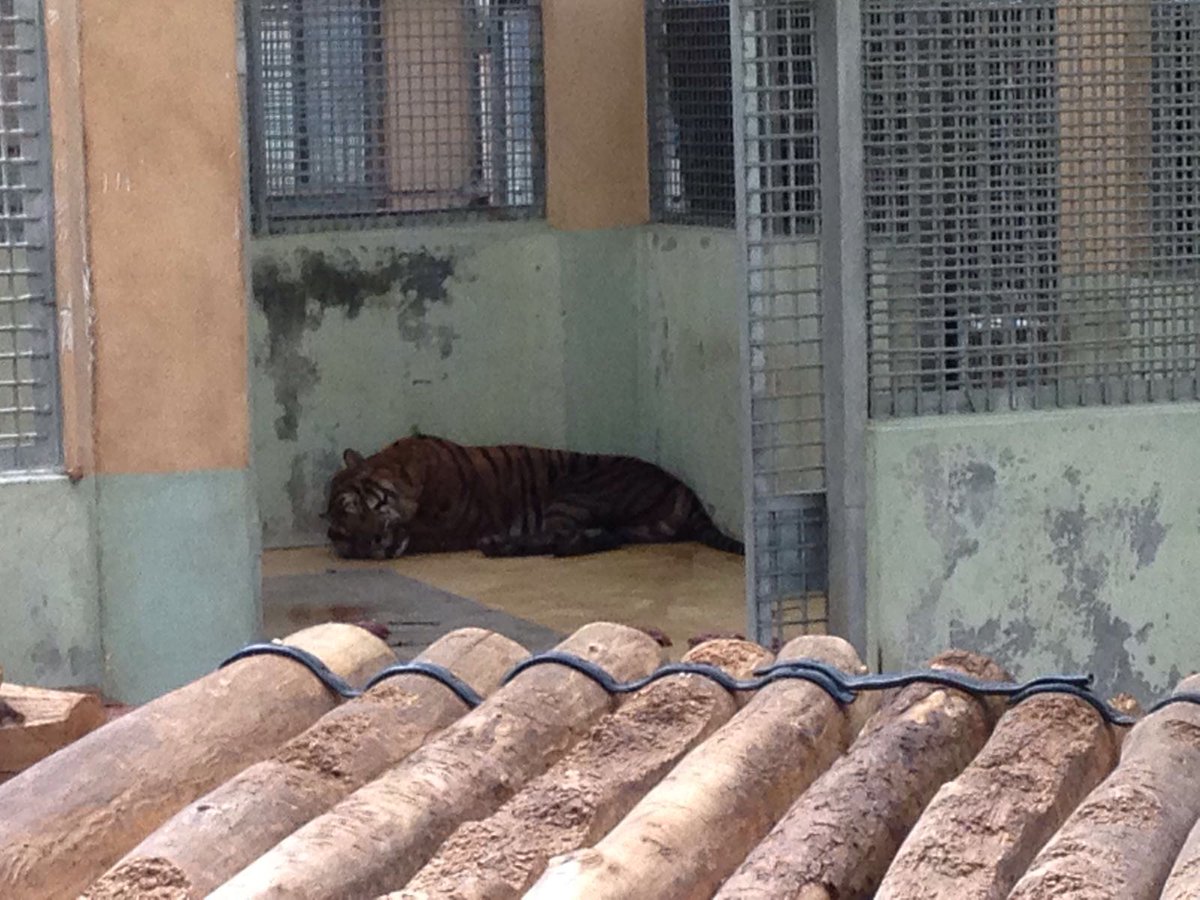 —
—
theSundaily
Tiger rescued from trap set for wildboars
Posted on 16 February 2016 – 01:44pm
Last updated on 16 February 2016 – 03:50pm
TAPAH: A tiger has been rescued from a trap set for wildboars in a plantation here.
The 17-year-old animal, weighing about 200kg, was injured in the legs, according to Tapah police chief ASP Noor Shahariman Ngah.
He said an Orang Asli, Waslostri Usop, 38, had set the trap to catch wildboars in Ladang Eden, Batu 10, Jalan Pahang.
At about 4.30pm on Sunday, Waslostri lodged a police report on the trapped tiger, he added.
Noor Shahariman said a team of 25 people from the police, Perak Department of Wildlife and National Parks and National Wildlife Rescue Centre in Sungkai rescued the tiger.
As the team could not fire tranquiliser darts at that time, it resumed the operation at 8am on Monday and rescued the animal after firing eight darts, he said.
The tiger was taken to the National Wildlife Rescue Centre and Sungkai Wildlife Conservation Centre for treatment.
http://www.thesundaily.my/news/1694480?utm_source=twitterfeed&utm_medium=twitter
—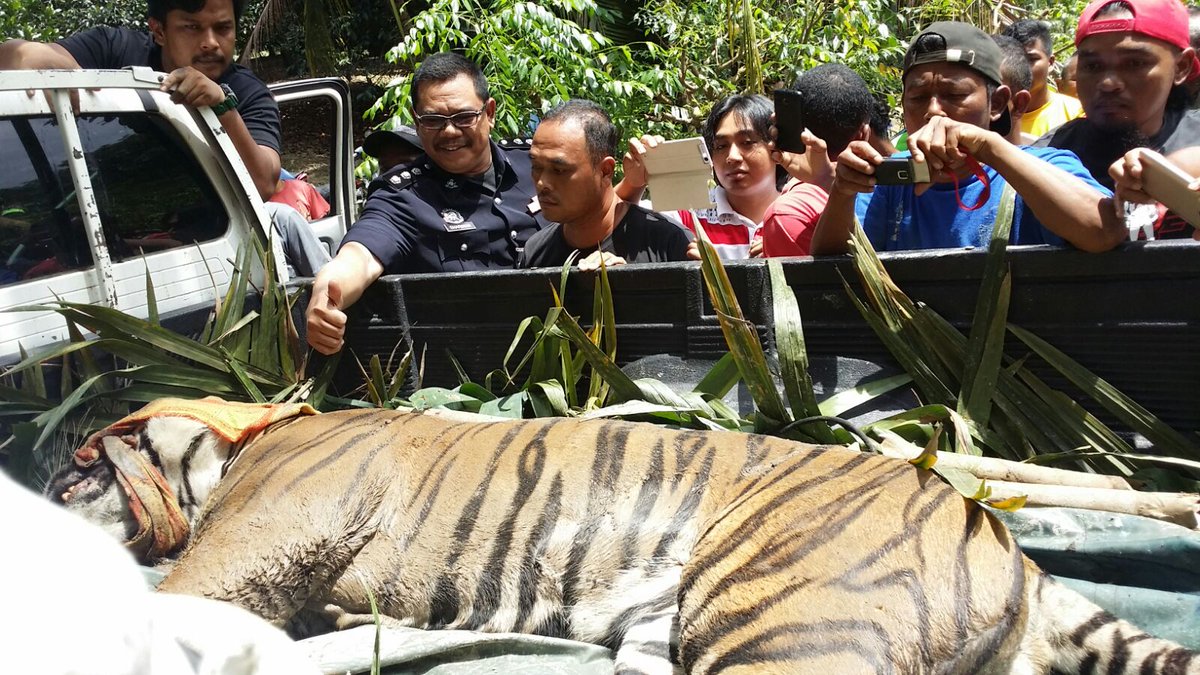 —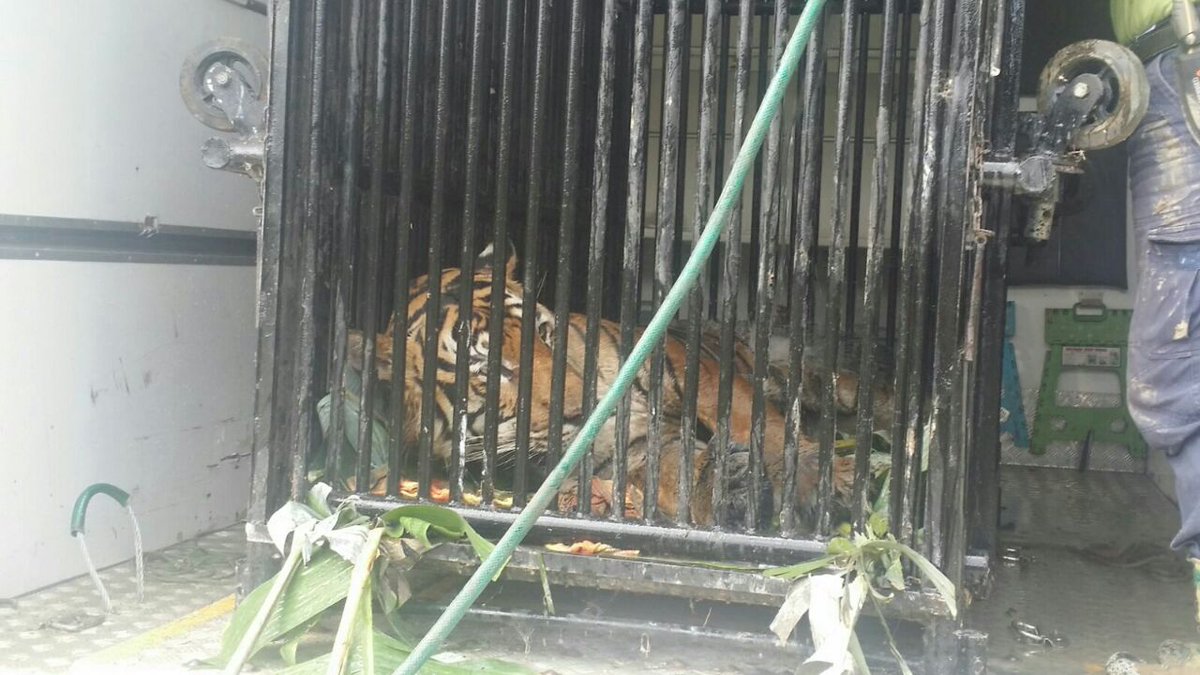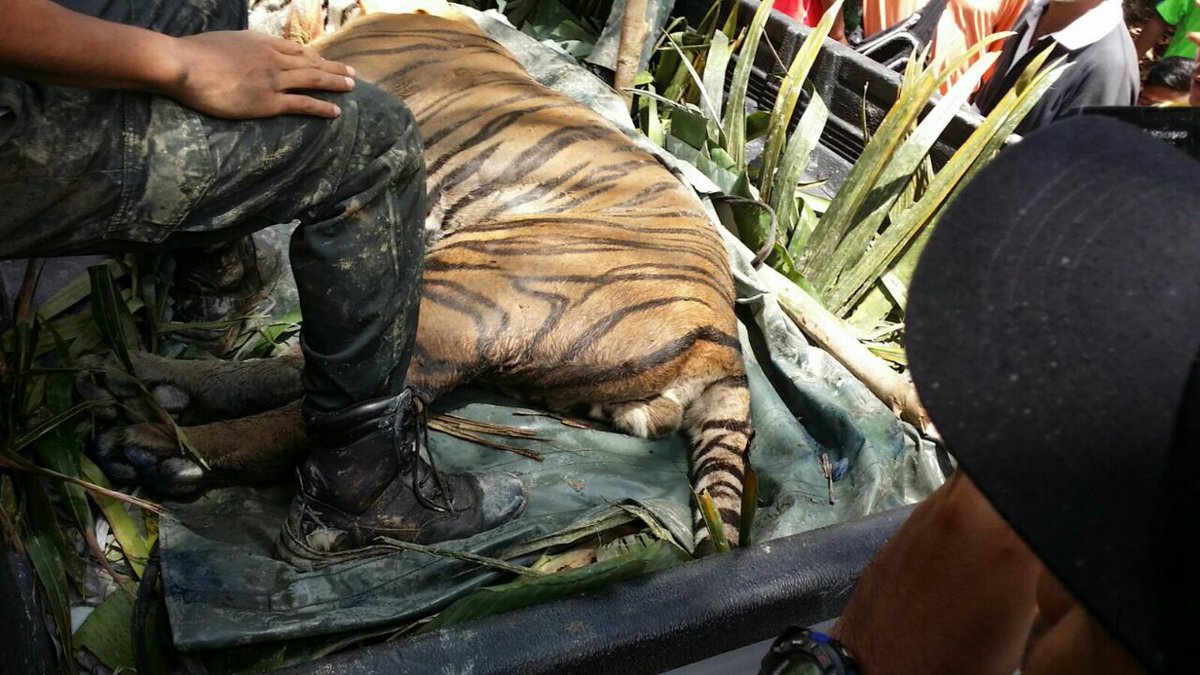 —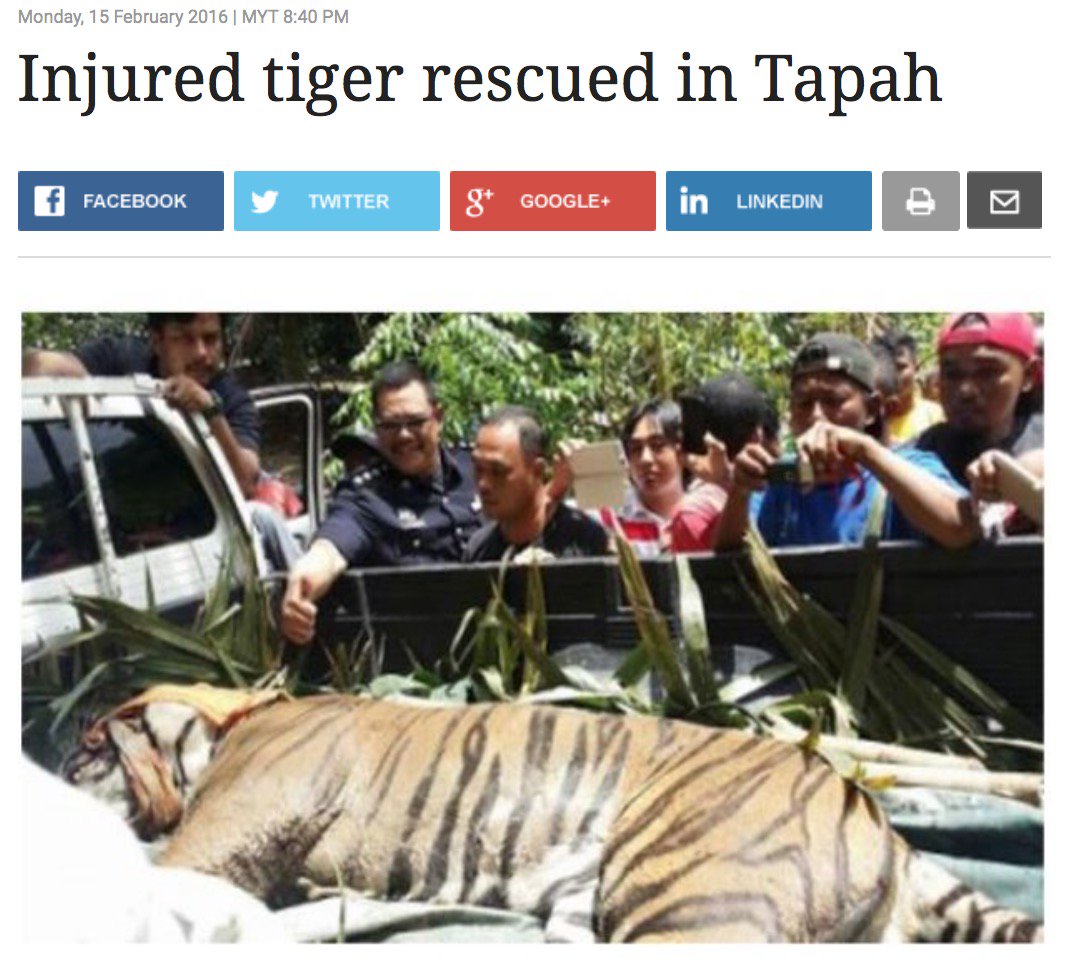 —