—
…
Published on Feb 7, 2016
A leopard mauled forest officials on a school campus in Marathahalli.
It entered the school and created mass panic.
Shortly after, the officials arrived armed with a cage and tranquilizers, the leopard escaped into the nearby slum.
But just when officials thought the moments of terror were over, the leopard jumped back into the school compound.
For More :- http://www.thehindu.com/news/cities/b…
—
11 February 2016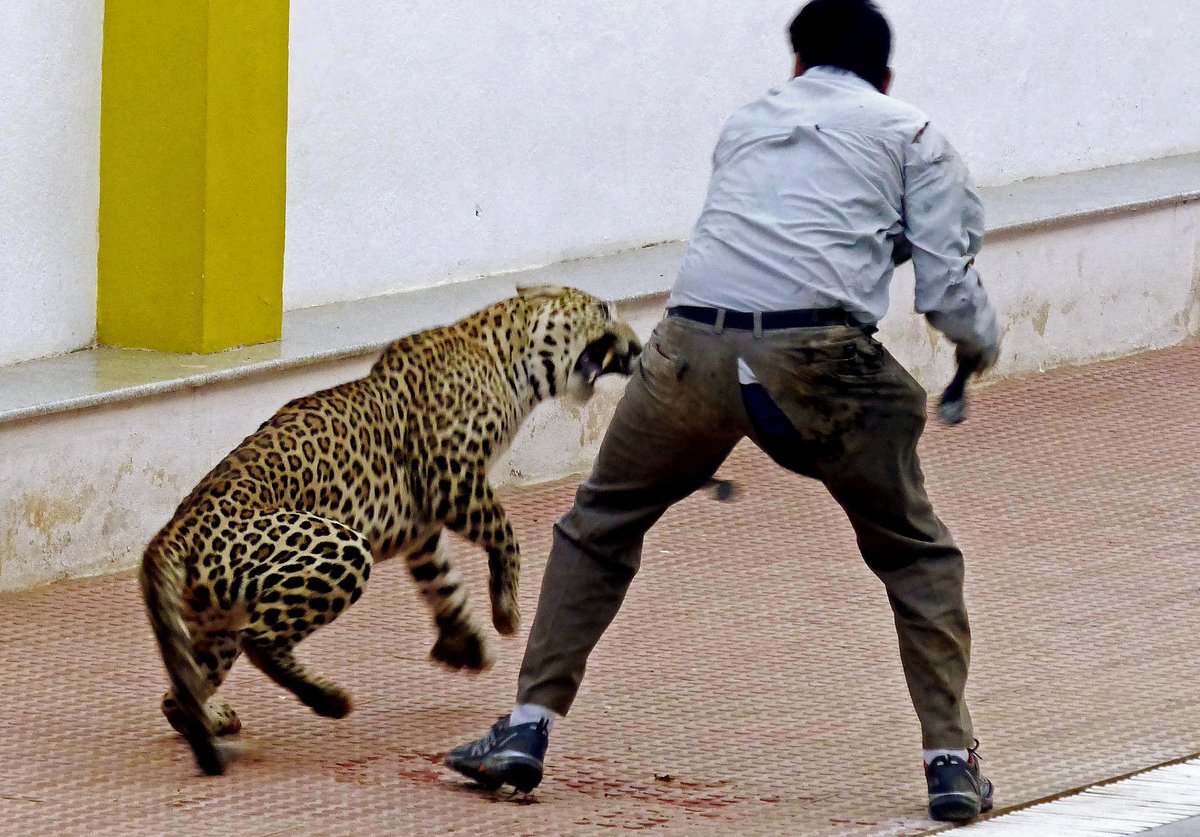 BANGALORE (AFP) – A reported leopard sighting close to where a big cat injured five people at the weekend forced the closure of 130 schools in the southern Indian city of Bangalore on Thursday (Feb 11), the education authority said.
Panic gripped an eastern suburb of the city after a woman claimed to have spotted a leopard 6km away from Vibgyor school, where one tried to maul several wildlife workers Sunday, before being caged.
Residents were advised not to venture into open spaces in the area, which is dotted with boulders and eucalyptus plantations, as a precaution.
"We have advised about 80 private and 50 government schools in the city's eastern areas to remain closed today for the safety of their wards, as one or two more leopards were seen moving around in the vicinity," Mr S.M. Ramesh, block education officer, told AFP.
…
Leopards number between 12,000 to 14,000 in India, according to a national survey released last year. They are increasingly venturing into populated areas as their habitats become depleted.
http://www.straitstimes.com/asia/south-asia/130-schools-shut-in-indias-bangalore-after-leopard-sighting
—
—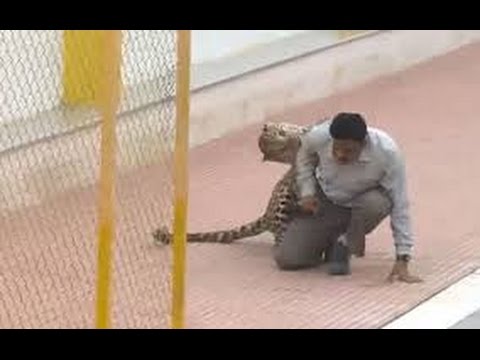 —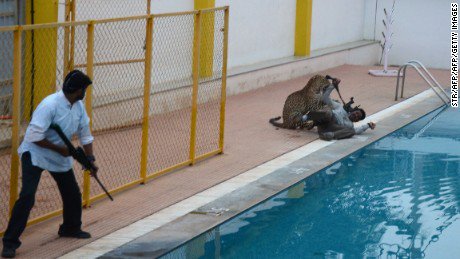 —