…
RATS AND MICE ABHOR A VACUUM.
As soon as you kill off the ones that frequent your house, more come from the neighbouring area. Sometimes, it takes just 2 days and a new batch arrives.
I am always buying poison for mice and rats as I run out of it quickly.

For mice, I grind the pellets into powder and smaller bits and pieces. For rats, I grin the pellets into fine powder and mixes it into food.
…
1 July 2017
.
1 July 2017
Rat-Infested Eatery At Likas Plaza Ordered Closed For 14 Days By DBKK
By BORNEOTODAY REPORTERS

.
KOTA KINABALU: The sight of two large rats foraging for food in a display cabinet at an Indian Muslim coffeeshop in Likas Plaza has brought its owners a 14-day shutdown effective Saturday.
Joannes Solidau, the director general of Kota Kinabalu City Hall, said they have identified the coffeeshop after a video of the incident went viral on social media.
He said an inspection was immediately carried after City Hall's Health Department received the complaint.
Rat droppings were seen in the cabinet.
"Our officers have handed over the 'close order notice' and the owners will have to clean up," he said when contacted Friday.
http://www.borneotoday.net/rat-infested-eatery-at-likas-plaza-ordered-closed-for-14-days-by-dbkk/
…
29 June 2017
What has a papaya to do with a rat? Plenty.
While you can't stop them from coming inside but you can kill every single one that arrives. Give them what they love plus poison.
This ate papaya left on the shelf, so I gave it papaya pieces mixed with poison.
When I came home an hour ago, it lay them, stretched out, tail already stiff.
…
On the night of 7 May 2017, I left a container of poison in the kitchen. On the morning of 8 May, some had been eaten.
On 9 May 2017: more had been eaten.
On the morning of 10 May, my wife shouted from the kitchen, "Come and look in the basin!"
The poison makes them thirst. They die near the basin or on the kitchen floor or even on the bathroom floor….
…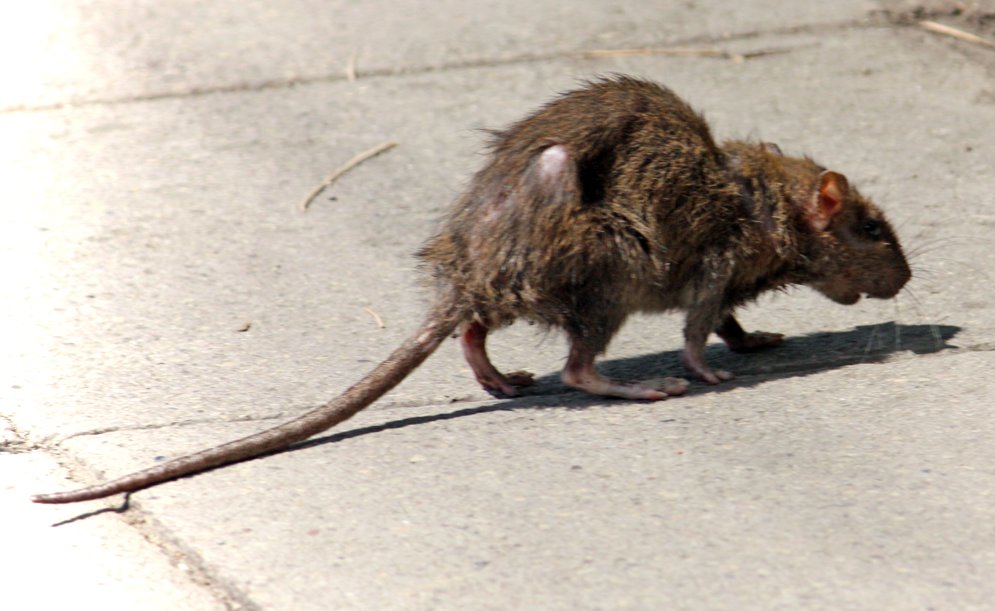 …
MBPJ has a rat-catching campaign.
They won't catch one as BIG as the one in this doctored photo!
See: Photoshopped? The GIANT RAT in Subang Jaya that WASN'T! Is someone up to mischief? Cybertroopers?
—
theSundaily
MBPJ goes all out in aggressive rat-catching campaign
Posted on 28 January 2016 – 03:22pm
Last updated on 28 January 2016 – 05:34pm
PETALING JAYA: A two-month rat catching campaign will kick off here from Monday with an offer of RM3 for every rodent caught.
The RM3 is the highest bounty ever offered in a rat-catching campaign in the country, said Bukit Gasing assemblyman Rajiv Rishyakaran who is collaborating with the Petaling Jaya City Council's department of environmental health in the latest bid to control the rodent population.
"There have been numerous complaints of rat infestations all over Petaling Jaya, but the highest populations have been recorded in Section 17 and Old Town," he said.
During the campaign period, rats caught by the public have to be dropped off at the council's two collection areas – Jalan Othman market, Section 1, Old Town, from 9am to 11am and Section 17/1A market from 11.30am to 12.30pm.
Rajiv said the payment for the RM3 reward will come from his constituency budget allocation.
The dead rats would be spray painted to avoid recycling and the carcasses will be disposed off in council dumpsters.
http://www.thesundaily.my/news/1679479?utm_medium=twitter&utm_source=twitterfeed
—
Malay Mail Online
Smell a rat? Not really, you'll get RM3 if you catch one
—