…
28 December 2015: The Tourism Minister expected 30.5 million in 2016.
However, tourist arrivals to Malaysia for 2016 registered a hike of 4.0% compared to the same period in 2015. The country received 26.8 million tourists compared to 25.7 million tourists in 2015.
https://www.tourism.gov.my/media/view/malaysia-s-2016-tourist-arrivals-grow-4-0
…
INFAMOUS WORDS
11 August 2015
Tourism Minister Nazri Abdul Aziz lashed out at his critics today, saying only crazy people did not understand that the falling ringgit is good for tourism.
…
…
WILL HE HAVE TO EAT HIS WORDS?
—
28 December 2015
…
The Tourism Minister expects 30.5 million in 2016. For the sake of the nation, we hope he will be proven right.

How many tourists will there be by the time 2015 ends? We won't know for many months, maybe only in May 2016. Yes, it takes time for the figures to be collected and collated.
However, we do know that the number of tourists for January-June 2015 has fallen.
Malaysia recorded 12,567,300 tourists from January to June this year compared to 13,875,046 in the same period last year. That is a fall of 9.4%.
Given that, the most optimistic figure for 2015 would be 26 million.
—
Putrajaya expects 30.5 million tourists to contribute RM103 billion next year
…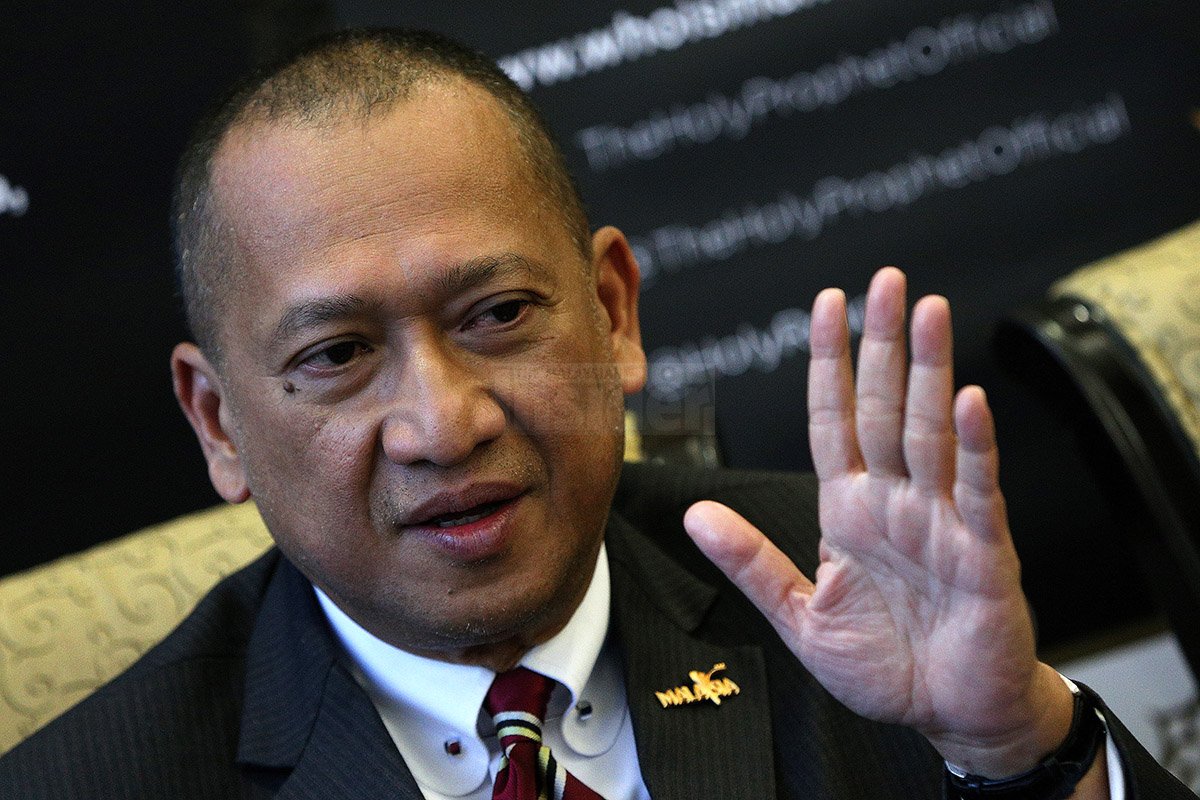 …
Malaysia are expecting 30.5 million tourists to contribute RM103 billion in revenue to the country next year, said Tourism and Culture Minister Datuk Seri Mohamed Nazri Abdul Aziz.
—
15 December 2015
Tourist arrivals drop 9.4pct in first six-month of 2015
By Goh Pei Pei – 15 December 2015 @ 10:54 AM
…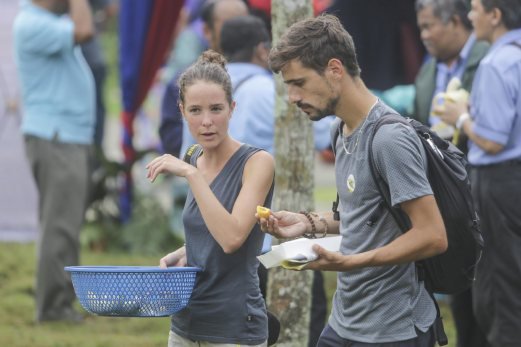 …
KUCHING: Malaysia experienced its first slump in tourist arrivals over decades, with a 9.4 percent drop in the first six months of the year.
…
The country recorded 12,567,300 tourists from January to June this year compared to 13,875,046 in the same period last year.
…
—
17 October 2015
Fewer Singapore tourists visiting Malaysia
Despite falling ringgit, fewer Singapore tourists are visiting Malaysia http://bit.ly/1PlmxT0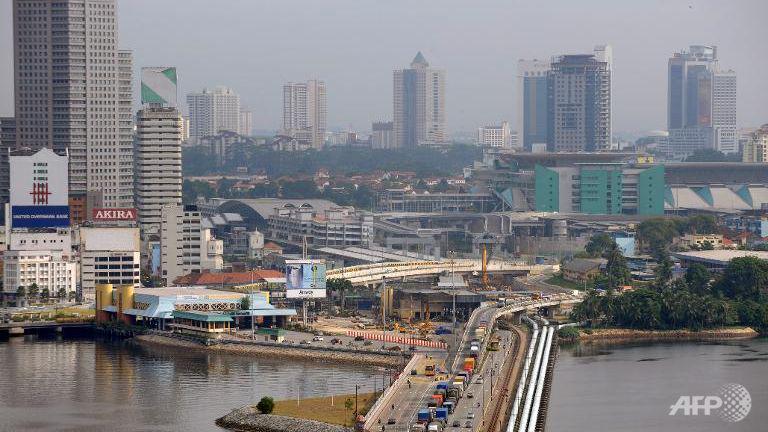 …
By
POSTED: 16 Oct 2015 15:58
UPDATED: 16 Oct 2015 22:37
SINGAPORE: With fewer Singaporeans visiting Malaysia, a new approach is needed to attract tourists from the Republic, Malaysian Tourism Minister Mohamed Nazri Abdul Aziz said.
The number of Singaporeans visiting Malaysia fell 8.6 per cent in the first three months of this year, Mr Nazri said at the opening of the Travel Malaysian Fair on Friday morning (Oct 16).
The overall number for the year is likely to see a similar decline. Mr Nazri cited several reasons for the dip.
"Sometimes it's (difficult) for those who travel by land, when they (have to) go to the Causeway or The Second Link, especially on long weekends," said Mr Nazri. "Some might just not bother (coming) because it's too much of a hassle."
He also cited the haze, which has been plaguing the region: "The other reason (is probably) the haze we've been experiencing from the last four to five months. People have been staying indoors. Not only Singaporeans are affected but Malaysians are also affected."
Another possible reason, said Mr Nazri, was fatigue from the Visit Malaysia 2014 campaign, which saw a bumper crop of tourist arrivals. A total of 13.9 million Singapore tourists visited Malaysia last year, making it Malaysia's top market for tourist arrivals.
http://www.channelnewsasia.com/news/singapore/fewer-singapore-tourists/2197102.html?cid=TWTCNA
—
Bernama
Tourism Malaysia Expects More Foreign Tourists With Ringgit Drop
KANGAR, Oct 16 (Bernama) — Tourism Malaysia has expressed optimism of an increase in the number of foreign tourists visiting Malaysia following a drop in the value of the ringgit against major currencies.
Its director-general, Datuk Mirza Mohammad Taiyab, said the result would be known once the statistics for the inflow of foreign tourists for the third quarter had been compiled.
"The statistics for the first and second quarters did not show any rise but following the drop in the value of the ringgit two months ago, tourist arrivals from Singapore and Thailand have risen sharply.
"Logically, when goods in Malaysia become cheaper (for the foreign tourists) with the drop in the value of the ringgit, more people will come to shop in this country," he said. (Today, one US dollar was equivalent to RM4.17).
http://www.bernama.com/bernama/v8/ge/newsgeneral.php?id=1180246
—
astroAWANI
Tourism Malaysia steps up Year-End Sale promotion
JAKARTA: Tourism Malaysia is intensifying its 2015 Year-End Sale campaign in an effort to attract more Indonesians to visit and shop in Malaysia.
Tourism Malaysia deputy director-general Chong Yoke Har said the agency was confident more Indonesians would be interested to shop in Malaysia but they lack information on attractions and bargain shopping places.
"For this campaign, we brought 10 operators of shopping centres to provide information directly to tour agents in Indonesia on special offers in conjunction with the Year-End Sale in Malaysia," she told reporters here Wednesday.
She said apart from that, Tourism Malaysia was also cooperating with Garuda International, Bank Mandiri and a consortium of tourism agencies in Indonesia to offer tour shopping packages at special prices.
Tourism Malaysia is organising a tourism shopping campaign at three largest Indonesian cities, namely Jakarta, Surabaya and Medan.
Chong said from feedback of the promotion carried out, Tourism Malaysia received encouraging response from tour operators who wanted more comprehensive information and some were already making enquiries for the special packages for women groups to Malaysia.
She said Malaysia has more than 350 shopping centres and all of them will be taking part in the year-end sale from November 14 to January 3 next year.
http://english.astroawani.com/business-news/tourism-malaysia-steps-year-end-sale-promotion-76444
—