—
Bike Rack Thief caught on video
—
Published on Aug 8, 2015
Happened on 08/08/2015 @ 1249HRS.
266 Compassvale Bow MCP
Please identify this guy and share…
—
Man brazenly unscrews bike rack from car and walks away with it at Compassvale carpark http://goo.gl/e8Htiw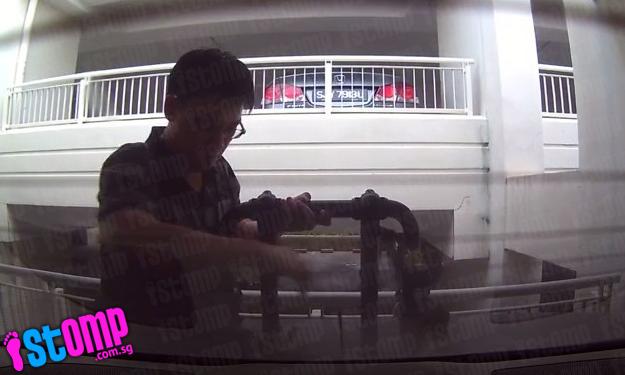 …
Stomper J Ang was shocked to find the bike rack on his car missing yesterday, Aug 8.
He sent in a video to Stomp, where his car's rear camera filmed someone taking it away while it was parked at a carpark in Compassvale.
He wrote:
"This idiot stole our Saris Bone Bike Rack this afternoon at 266 Compassvale Bow Multistorey carpark.
"This thief is experienced brought along tool and was very fast even though the rack is very difficult to unlock and unload.
"He was careful to not be filmed by our front camera but guess he didn't know we have another camera at the back too!
http://singaporeseen.stomp.com.sg/singaporeseen/caught-in-the-act/man-brazenly-unscrews-bike-rack-from-car-and-walks-away-with-it-at-compassvale#xtor=CS1-2
—