—
Singapore Airlines (SIA) Flight SQ425 (Mumbai-Singapore) makes emergency landing in KLIA. All are safe.
—
Star
Sunday June 21, 2015 MYT 9:37:13 PM
Cargo hold fire forced SIA flight to make emergency landing
KUALA LUMPUR: Fire in the cargo hold forced a Singapore Airlines (SIA) flight to make an emergency landing at Kuala Lumpur International Airport on Sunday evening.
Singapore Airlines flight SQ425 from Mumbai to Singapore, carrying 190 passengers touched down in Sepang at about 3.55pm, after reporting a "technical error".
Fire and Rescue Department officers were despatched to the scene to assist in moving passengers off the plane before opening the cargo door.
"The fire had already been put out by plane's fire fighting mechanism when it landed," said Selangor Bomba operations chief Mohd Sani Harul.
He said the fire was contained in the cargo hold, so smoke did not find its say into the passenger section of the plane.
The cause of the fire is being investigated.
—
#SQ425 left KUL for its original destination SIn at 1945. Almost there now…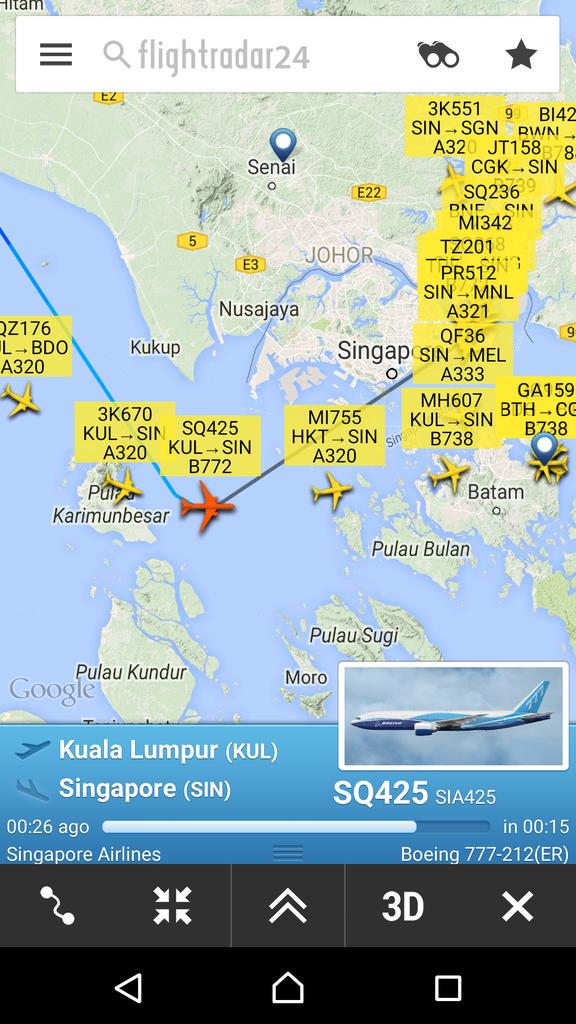 —-
Star
Sunday June 21, 2015 MYT 7:43:50 PM
Singapore Airlines flight makes emergency landing at KLIA
PUTRAJAYA: A Singapore Airlines (SIA) aircraft was forced to make an emergency landing at the Kuala Lumpur International Airport (KLIA) after encountering a technical problem.
A Malaysia Airports Holdings Bhd (MAHB) spokesman said flight SQ425 which had departed from Mumbai, India at 8.44am, Sunday and expected to arrive in Singapore at 4.44pm, made the emergency landing at KLIA at 4.05pm.
"The plane landed safely and all its passengers and crew were also reported to be safe, with no injury sustained," he said when contacted.
The spokesman said the cause of the incident was still being investigated. – Bernama
http://www.thestar.com.my/News/Nation/2015/06/21/SQ-flight-lands-in-KLIA/
—
Diverted to KUL #SQ425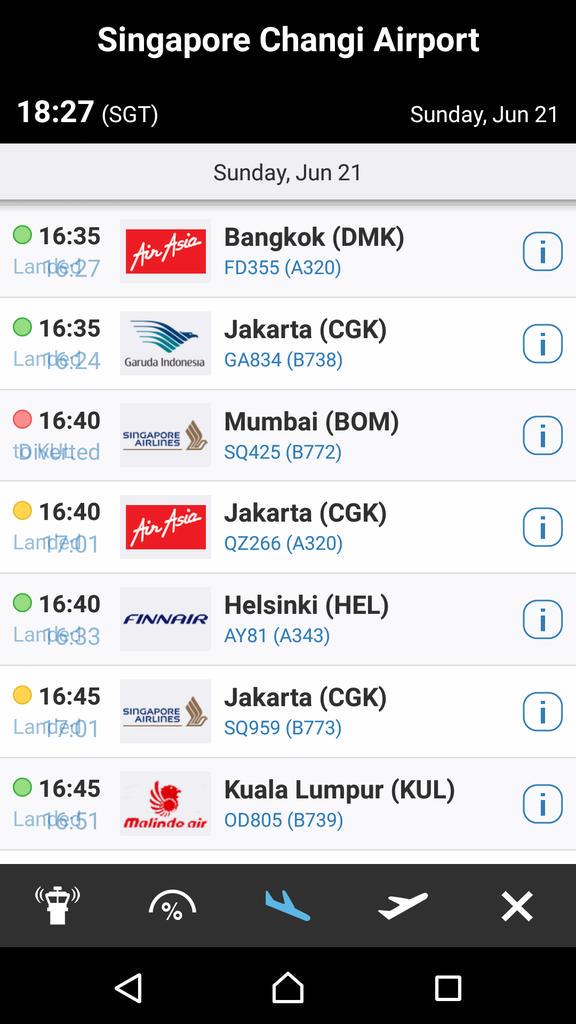 —
by maswengs Repost @julainafollowmaswengs with @repostapp. ・・・ 1600Local Time : SQ425 B777 9VSRQ KUL #EmergencyLan…
—–
—–