—
11 June 2015
WHAT'S WRONG WITH A RUN?
Nothing except that he was completely naked!
—
—
Naked man tries to flee police on motorway in Mexico http://dailym.ai/1GhpeP2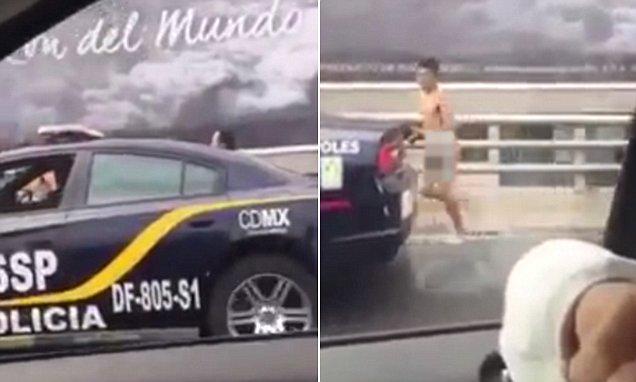 Quick as a flash: Naked man chased down busy motorway by portly police officer who struggles to keep up with him
A man has been caught on camera attempting to flee from police down a busy motorway while completely naked.
Shocked motorists filmed the runner as he weaved through cars along Toluca Avenue, in the southern outskirts of the Mexican capital.
—
———————————————————————————————————-