..
(CNN) — Norway on Monday moved into the highest-risk category on the US Centers for Disease Control and Prevention's list of travel advisories for destinations around the world.
The Scandinavian country moved up to "Level 4: Covid-19 Very High" just as the country relaxed most of its domestic Covid-related restrictions over the weekend. Neighbors Sweden and Denmark are listed in the CDC's Level 3 category.
In Eastern Europe, Bulgaria also moved into the Level 4 category on Monday.
Destinations that fall into the "Covid-19 Very High" Level 4 category have had more than 500 cases per 100,000 residents in the past 28 days, according to CDC criteria.
People should avoid traveling to locations designated with a "Level 4" notice, the CDC recommends. Anyone who must travel should be fully vaccinated first, the agency advises. Nearly 90 destinations are now listed as Level 4.
Both Norway and Bulgaria were previously listed as "Level 3: Covid-19 High." The Level 3 category applies to destinations that have had between 100 and 500 cases per 100,000 residents in the past 28 days.
The CDC's travel notices range from Level 1 ("low") to Level 4 ("very high"). The CDC does not list the United States in its travel advisories.
The two new destinations added to Level 4 on September 27 are:
• Bulgaria
• Norway
https://edition.cnn.com/travel/article/cdc-very-high-risk-travel-destinations-september-27/index.html
..
..
..
Fact Check: Did Norway Reclassify COVID As Flu?
By Ed Browne On 9/29/21 at 1:37 PM EDT
Norway lifted its coronavirus restrictions on September 25, returning the country to normal after around a year and a half of measures designed to curb the pandemic.
The Claim
Claims are circulating online that Norway has reclassified COVID as an ordinary flu.
On September 29, search engine Google registered a huge spike of more than 2,000 percent in people searching for "Norway reclassified COVID." Similar search terms, such as "Norway COVID 19," were also on the increase.Newsweek Newsletter sign-up >
A Google search returns at least one purported news website stating this to be the case, while the claim can also be found on social media.
On September 25, a Twitter user wrote, as part of a list of various COVID news snippets: "Norway reclassified COVID as ordinary flu."
.
The Facts
The Norwegian Institute of Public Health (NIPH/FHI) told Newsweek these claims are not true. It appears that the claims were sparked by comments made by Geir Bukholm, assistant director of the NIPH, in an interview with Norwegian media outlet VG.
In it, VG reported, translated from Norwegian: "We are now in a new phase where we must look at the coronavirus as one of several respiratory diseases with seasonal variation, says assistant director Geir Bukholm in FHI to VG."
Another part of the report read: "The coronavirus thus joins the ranks of other respiratory diseases such as colds and seasonal flu."
Newsweek contacted the NIPH for clarification over exactly what this means.
A representative for the health body said: "It is not correct that the Norwegian Institute of Public Health has claimed that 'COVID-19 is no more dangerous than ordinary flu.' This statement is probably a misinterpretation of this interview in [VG].
"Our position, as stated in the news article, is that at this point in the pandemic we must start approaching COVID-19 as one of several respiratory diseases circulating with seasonal variation.
"This means that the control measures that will be applicable for various respiratory diseases will require the same level of societal preparedness. This does not mean that illness from coronavirus and the seasonal flu are similar."
The Ruling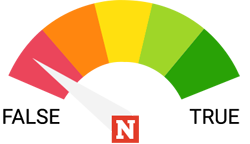 False.
Norway has not reclassified COVID as ordinary flu. The country's health agency has said this is a misinterpretation.
FACT CHECK BY Ed Browne
https://www.newsweek.com/fact-check-norway-reclassify-covid-flu-dangerous-niph-fhi-geir-bukholm-1633926
..