..
Chapter 4 of
Red Racisms: Racism in Communist and Post-Communist Contexts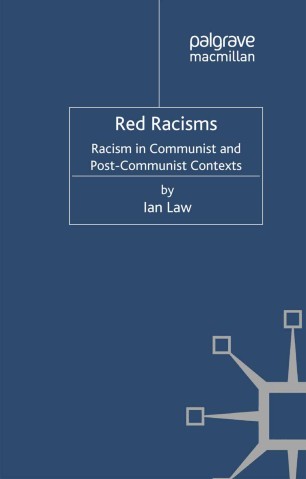 ..
Springer
Red Racisms pp 97-131| Cite as
Racial Sinicisation: Han Power and Racial and Ethnic Domination in China
Ian Law
Abstract
Unlike the exterminationist logics of Nazi Germany, the segregationist logics of South African apartheid and the expulsionist logics of racial palestinianisation, the logic of Chinese racial domination involves assimilation by coercion and is akin to post-racial positions in its denial of any shred of raciality. On 30 March 2007 Dainzhub Ongboin, vice director of the State Ethnic Affairs Commission (SEAC1), said all ethnic groups in China are equal and no racism or racial discrimination exists, 'China's ethnic groups enjoy equal status and live in harmony. There is no discrimination … people from different ethnic groups often help each other and their relations are harmonious … the fifty six ethnic groups are like brothers and sisters living in one family' (Xinhua News Agency 2007). Ethnic minority groups maybe 'bothers and sisters', but the Chinese state is the patriarchal parent in control. Interestingly, Ongboin is a Tibetan and is also an academic Tibetologist and a former dean of the Department of Tibetology of the Central University for Nationalities. Yet Chinese state perceptions and policies in relation to Tibet exemplify, better than evidence from any other context, ethnonationalist Han power and the logics and processes of racial sinicisation, including the use of migration as a tool of domination, patriotic 'reeducation' and the use of military power, together with the denial of the very existence of ideas of race, processes of racism and racialisation and structures of racial domination in China.
For more:

https://link.springer.com/chapter/10.1057%2F9781137030849_4
..