..
The video, The Atlantis Report: The Planned Collapse of America, has been removed.
..
Buzz Feed
People Say Pallets Of Bricks Are Showing Up Near Protests All Over The US. The Truth Is More Complicated.
As of now, there's no evidence to support claims of coordinated brick placements at protests.
Craig Silverman BuzzFeed News Reporter
Last updated on June 5, 2020, at 2:15 p.m. ET
Posted on June 2, 2020, at 6:24 p.m. ET
A wave of social media posts and images have claimed that pallets of bricks have been appearing near the locations of protests in cities all over the United States. This sparked rampant speculation that the bricks are part of a coordinated effort to incite violence as a way to entrap protesters and instigate chaos.
BuzzFeed News has documented claims made about bricks in Boston, Dallas, Kansas City, San Francisco, and elsewhere. In several cases, bricks were placed long before protests began in the US, or they are clearly linked to ongoing construction. As of now, there's no evidence to support claims of coordinated brick placements at protests. However, now that the claims have spread across social media — and been amplified by the White House — it's possible that people could be inspired to start collecting and placing bricks.
Here's a breakdown of claims about bricks appearing in different locations and the information available as of now. This post will be updated with new information as it becomes available.
1. Multiple tweets claimed that pallets of bricks had been "planted" in Frisco, Texas, ahead of protests in the city. In each case, police and local crews said they were part of ongoing construction.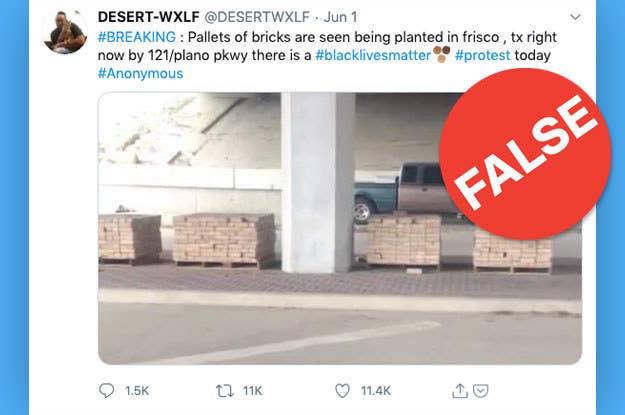 .
2. These stacks of "random-ass bricks" were the focus of a video shot in Fayetteville, North Carolina. The man who narrated it claimed there wasn't any construction in the area. He questioned why the bricks were placed in the middle of a protest, but there's a good explanation.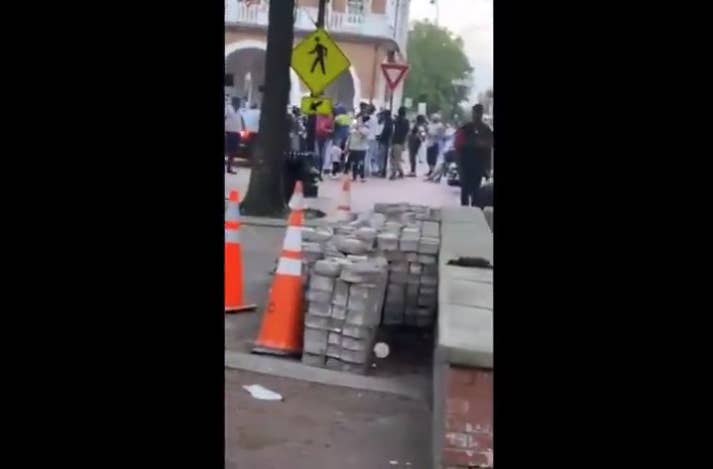 BBC News investigated and found a YouTube video showing that the bricks had been in that location since at least May 24, the day before George Floyd was killed. The BBC also found a city document that indicated the area was scheduled for construction.
3. A YouTube video with "Antifa Terrorism" in the title claimed to show "crates of bricks" along a street in Sherman Oaks, California. "That don't look right to me," says the man behind the camera. These are in fact security barriers installed to protect a Jewish community building.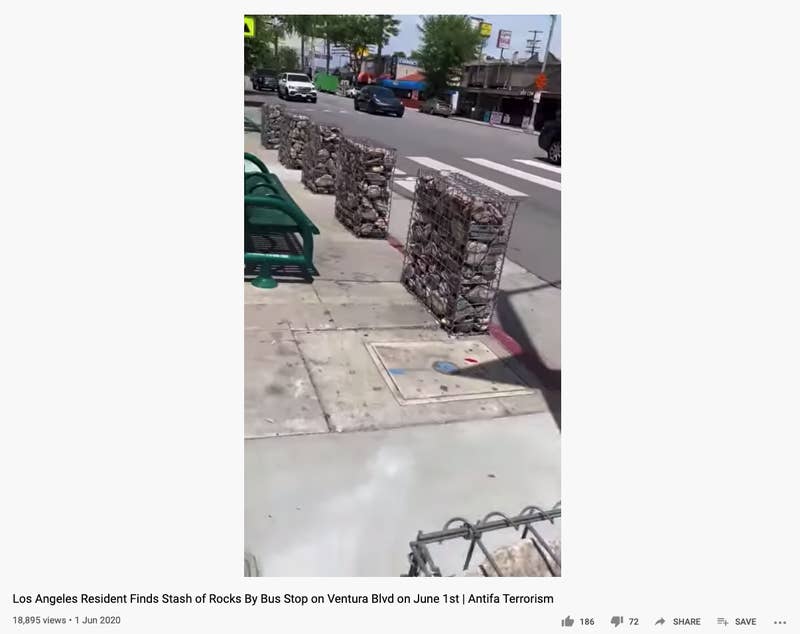 "To all our concerned neighbors and friends, there were false pictures and videos going around today, claiming some bricks or rocks were placed at our center," wrote Chabad of Sherman Oaks on Facebook. "Here is the truth: THESE ARE SECURITY BARRIERS and have been here for almost a year!"
The organization said it temporarily removed the stones as a precaution.
For more:

https://www.buzzfeednews.com/article/craigsilverman/investigating-bricks-at-protests
..
Bloggers stated on May 31, 2020 in a Law Enforcement Today article: "Piles of bricks are being staged in cities around the country, indicating riots are planned."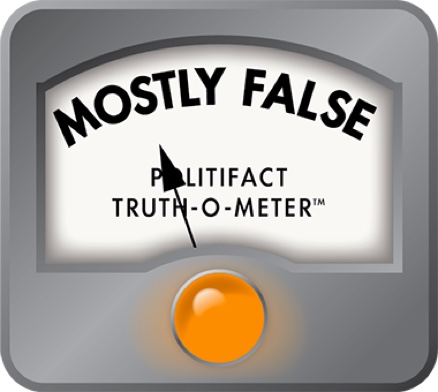 https://www.politifact.com/factchecks/2020/jun/03/blog-posting/fact-checking-theories-about-bricks-and-black-live/