—
6 June 2016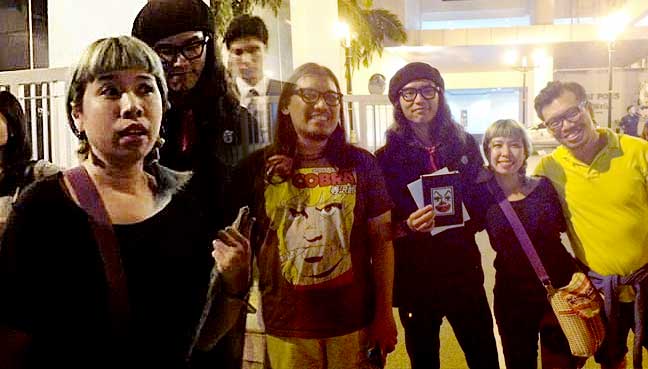 …
Lew Pik-Svonn says no grounds for police to take her vehicle, calling it a blatant abuse of power.
PETALING JAYA: Activist Lew Pik-Svonn's car has been confiscated by the police indefinitely.
The car was confiscated to facilitate investigations on her and graphic artist Fahmi Reza for sedition over merchandise both were selling featuring caricatures of the prime minister in clown makeup accompanied with #KitaSemuaPenghasut (We are all seditious) slogans.
According to her Facebook post, Lew claimed six policemen approached her on Saturday evening as she was heading to her car with two suitcases containing various items, including "Penghasut" stickers, Fahmi's ABC Politikus colouring books, and button badges.
She said the policemen surrounded her car as soon as she loaded the first suitcase into the boot. She said she was loading her car after she and the others had decided to close the booth they were manning at the Art for Grabs event at a shopping centre here.
"The confiscation of my car is a blatant abuse of power as it has nothing to do with this case.
"Why weren't the suitcases enough? Would the police confiscate an office or a house simply because it stored items police confiscated?" she wrote.
Lew, was among the four arrested by police yesterday for sedition.
http://www.freemalaysiatoday.com/category/nation/2016/06/06/cops-confiscate-activists-car-in-sedition-arrest/
—
Dear friends, all four of us were released on bail at 3am last night. Sorry I didn't update sooner – I was exhausted and crashed into bed soon after reaching home.
Yesterday at about 7:40pm, I was ambushed by around 6 policemen at the Publika carpark. The booth at Art for Grabs had just been closed and I was heading to my car with 2 suitcases containing various items including Penghasut stickers, ABC politikus coloring books, button machines and button shells. For my safety, I was accompanied to the carpark by my friend and Art for Grabs organizer, Pang, and his friend, Arip, an innocent bystander whose name I did not even know until after the arrest. I was about to go home.
As soon as the first suitcase was loaded into my car boot, policemen surrounded my car. They showed me their kad kuasa and a policeman was already filming the arrest on his phone.
I repeated asked if I was being arrested but their answers were vague. We were told that we needed to go to IPD Sentul to assist with investigations. When I asked what my offence was, no answer was given. They kept telling us we just needed to cooperate and go to IPD Sentul.
The three of us got into my car accompanied by a sergeant seated in the front passenger seat. We exited Publika and I drove to IPD Sentul.
I managed to check my phone when we reached IPD Sentul and that's when I found out Fahmi had also been arrested while he was sitting at the empty, cleared out booth at Art for Grabs.
Minutes after, Fahmi joined us at the waiting room on the 4th floor of IPD Sentul.
At around 9pm, Fahmi and the three of us were held in separate rooms. All our phones were confiscated. We were not allowed to exit the room but when we asked if we were arrested, their answers remained vague.
We stayed put in the holding room while our lawyers were on their way. In the meantime, the police opened the suitcases and attempted to quantify all the items inside.
Our lawyer, Rajsurian, was first to arrive, followed by Eric Paulsen and Melissa Sasidaran. We were so relieved to see their faces. We had some of the best lawyers helping us and sitting in the waiting room were familiar faces of activist friends who came almost immediately after the news broke.
We waited, and waited, and waited. As hours passed, our lawyer warned us of the increasing likelihood of being sent to Jinjang lockup for a 24-hour remand. We asked our lawyer, Melissa, what it's like in there and she definitely mentally prepared us for the shithole that awaited us.
Finally, at around 12 midnight, the police began taking our statements. That's when we found out all four of us were being investigated under the Sedition Act section 4 (1)(c).
At about 1am, we were told we would be released on bail. We were processed and at about 2am, we signed the bail papers.
I was looking forward to hop into my car and head home. But before we were released, the police asked for my car keys. They were going to confiscate my car.
Yes, my car. Indefinitely.
The confiscation of my car is a blatant abuse of power as it has nothing to do with this case. Why weren't the suitcases enough? Would the police confiscate an office or a house simply because it stored items police confiscated? Our lawyers tried to reason with the IO but to no avail. Lawyer, Siti Kasim, stepped in to help retrieve my car but we don't have anything conclusive for now. My car is still being held at IPD Sentul.
At 3am, all four of us walked out free. For now.
My car, phone and many other items have all been taken from me but my spirit is not broken. I stand by our right to dissent and express ourselves freely. The Sedition Act is a draconian law that aims to muzzle dissenters and has no place in a democratic society.
 https://www.facebook.com/photo.php?fbid=10153497879091945&set=a.417753976944.184288.598881944&type=3&theater
—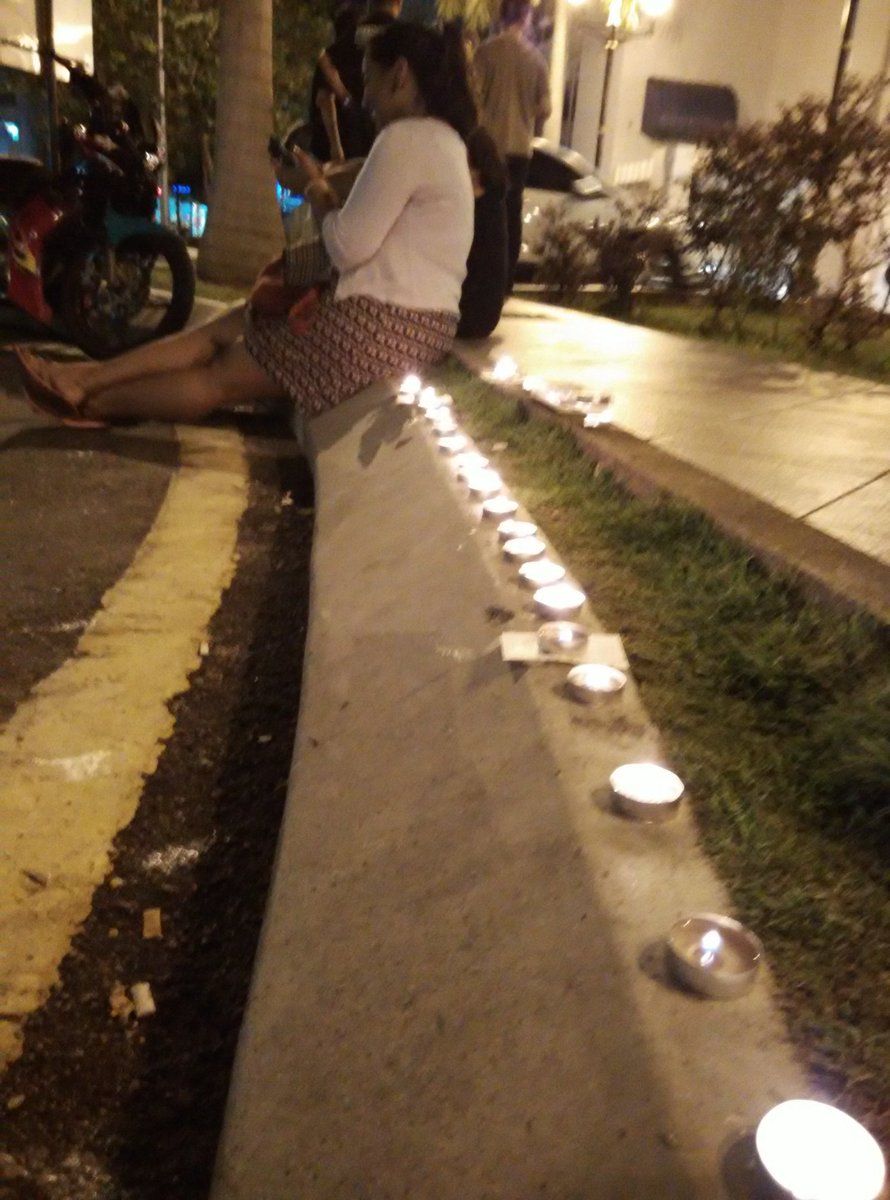 …
In solidarity with @kuasasiswa @amirmu Pang Khee Teik, Arif Rafhan Othman and Lew Pik-Svonn.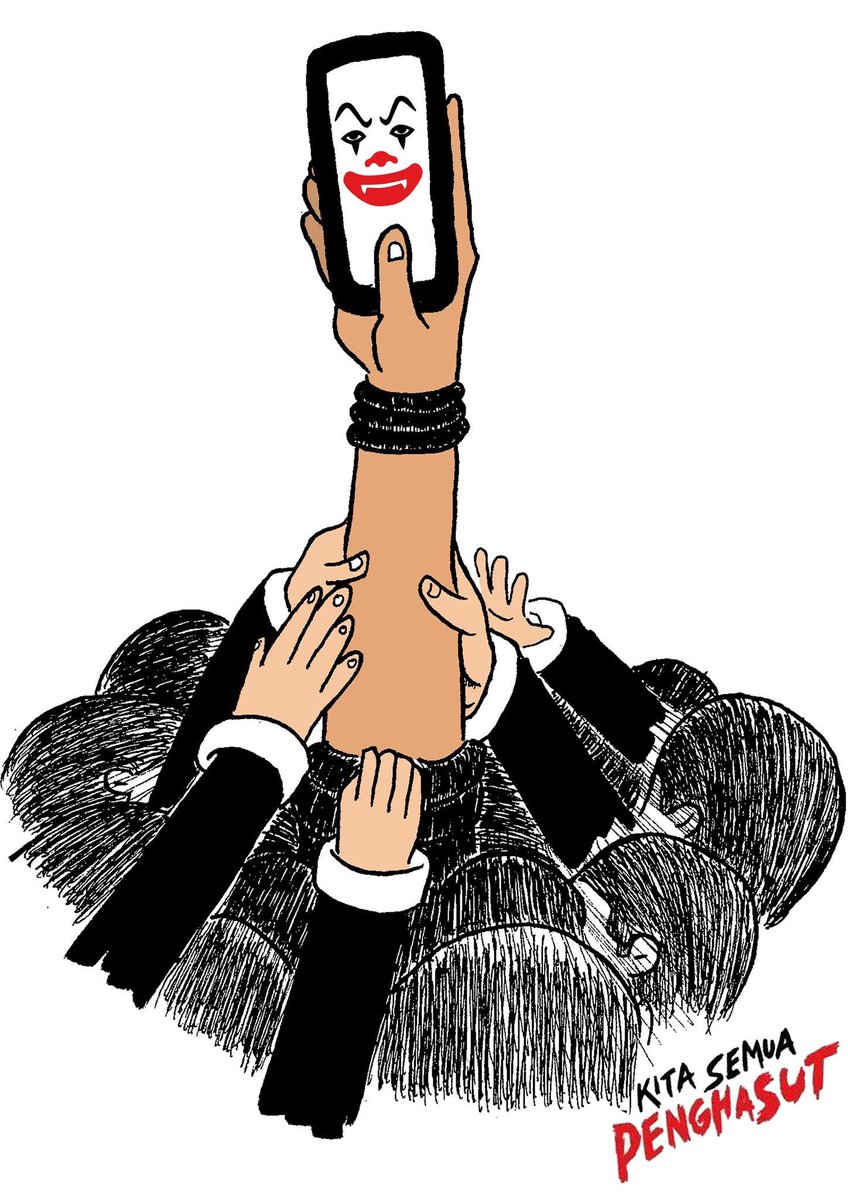 —