—
6 June 2016
…
…
TechCrunch
Zuckerberg's Twitter, Pinterest, LinkedIn accounts hacked
Posted 5 hours ago by Natasha Lomas (@riptari)
Facebook founder Mark Zuckerberg has been targeted by hackers who were yesterday able to briefly gain control of several of his social media accounts, some of which were defaced.
His Facebook account was not among the compromised profiles, although his Pinterest, Twitter and LinkedIn were, according to Engadget, which was able to screenshot some of the hackers' messages before they were removed.
A post on Zuckerberg's Pinterest page credited the hack to a group called OurMine Team. An associated Twitter account the hackers were pointing to has since been suspended.
It appears the hackers also tried to target Zuckerberg's Instagram account — the only social service in the hack that is owned by Zuckerberg — but TechCrunch understands Instagram's security systems prevented that account from being accessed.
Zuckerberg's Twitter, Pinterest, LinkedIn accounts hacked
—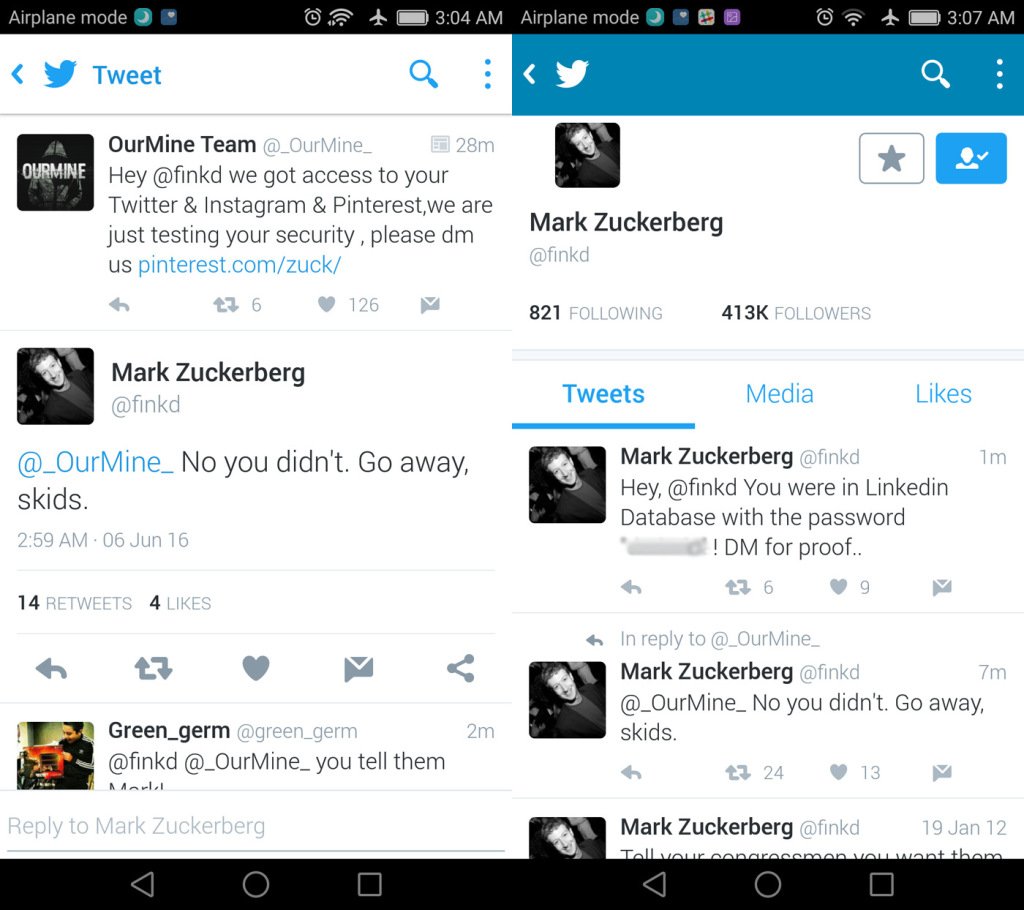 —