—
7 June 2016
…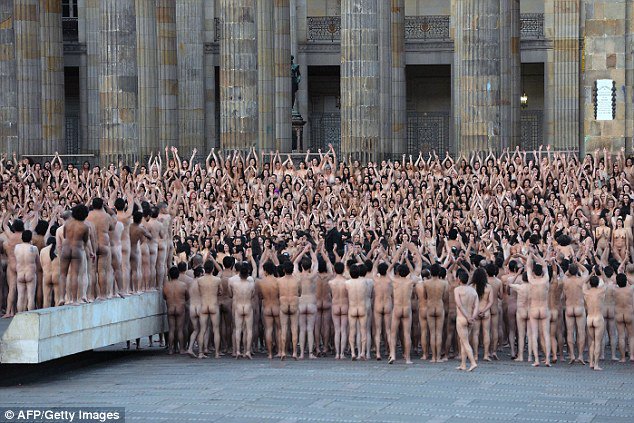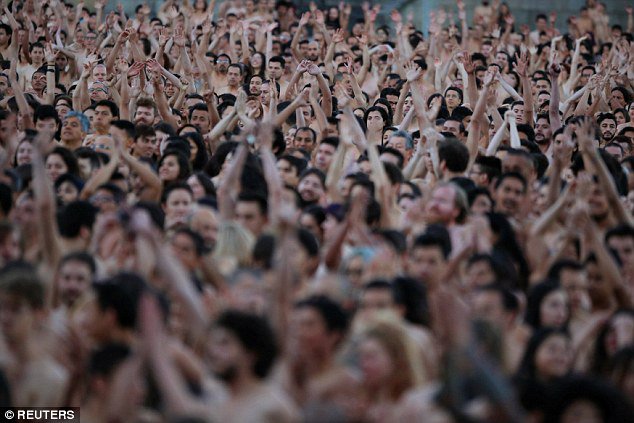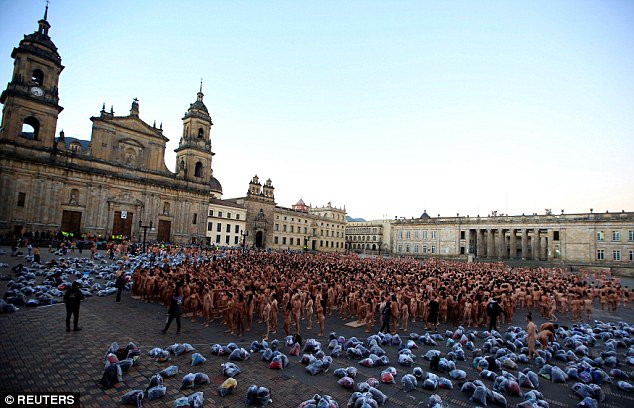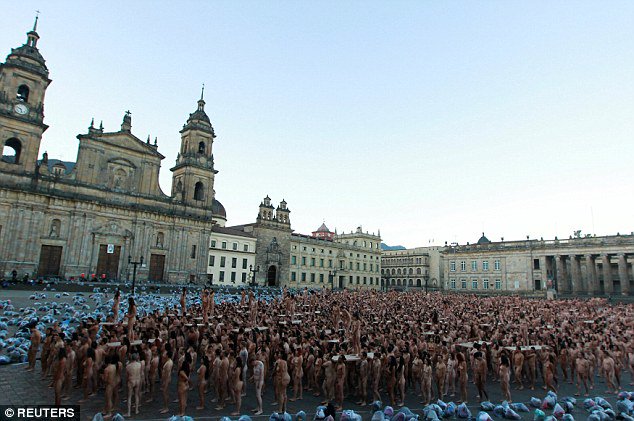 …
…
Grin and bare it! Thousands of Colombians brave chilly morning to pose naked 'in the name of peace' for US photographer Spencer Tunick's latest installation
He's well known for convincing huge crowds of people to strip off for his striking photographs.
And yesterday Spencer Tunick was at it again after 6,000 people in Colombia braved 7 degree chills to pose nude in Bogota's main public square – all in the name of peace.
The installation – his largest in six years and his first in Bogota – comes as the government in the conflict-torn country closes in on a peace deal with leftist rebels of the Revolutionary Armed Forces of Colombia.
…
'We are happy being naked, quiet and calm. This is a moment of peace and calm that we are all sharing. It's also a moment of unity, a time to eradicate prejudice,' Claudia Barrientos, a 40-something participant said.
—
—