…
May 2016
…
20 May 2016
'Spit and pack' durian sellers close shop
Durian stall operators forced out of area by residents group, less than 24 hours after video goes viral.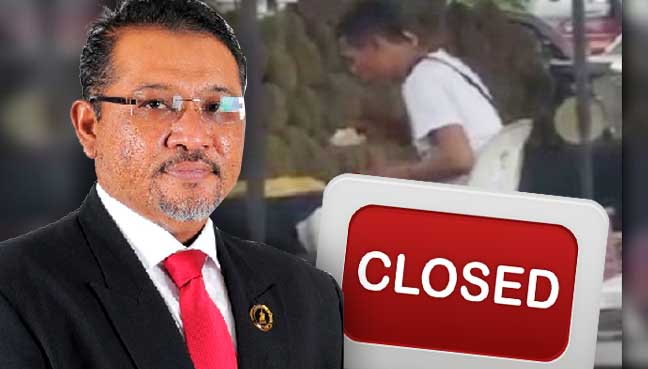 …
PETALING JAYA: Less than 24 hours after a video of a man spitting on durian fruits before packing them to be sold went viral, the place from where the suspect, an Indonesian, operated his business with three others, is now empty.
According to Sinar Harian, action was taken by Zone 4 Residents Committee (JKP) in Selayang last night, advising the four Indonesians who ran the business to shut down their stall.
Amir Fazlee Khalid, who is also a Selayang Municipal Council (MPS) member, revealed that the durian sellers had been warned last week for operating without a permit, but had ignored the warning, the daily reported.
"The four denied spitting on the durians. So, to avoid any untoward incident, we asked that they leave the place as it was located in a residential area," he said.
Amir also stated that the incident should be a lesson to people who griped about enforcement against people running food stalls illegally.
"Many people get angry when action is taken against traders or stall owners but it is to prevent incidents like this.
"To some extent, the video shows the importance of hygiene and enforcement against stall owners and traders," he said.
http://www.freemalaysiatoday.com/category/nation/2016/05/20/spit-and-pack-durian-sellers-close-shop/
—
—

Very sickening. Please share till this bastard is nabbed.
…
—
—