—
1 January 2016
…
In New Year Eve rally against toll hikes in M'sia, cops outnumber protesters http://tdy.sg/1YUQQR3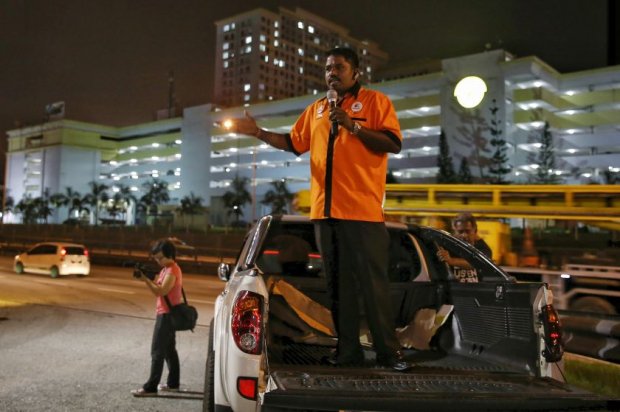 —
Less than 100 protesters turn up at anti-toll hike demo on New Year's Eve http://bit.ly/1PzKjKU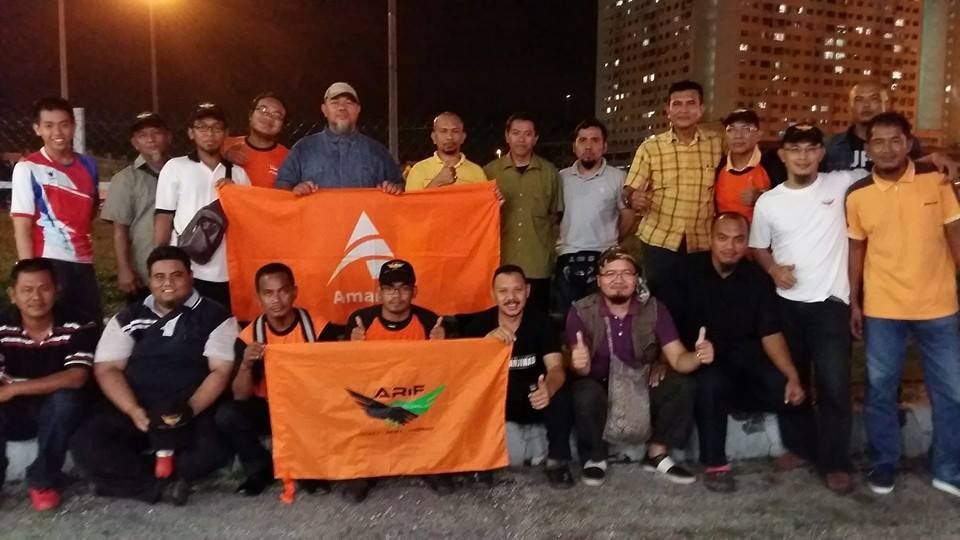 —
Cops outnumber protesters at toll hike protest
Scores of police personnel kept watch at the #ShutdownSungaiBesi protest last night, more than double the number of protesters.
At least 200 were sighted along the Sungai Besi toll booths and around the petrol stations on either side, including numerous members of the Light Strike Force.
In comparison, there were only about 100 protesters, who started gathering outside a nearby petrol station on the northbound side of the highway at 11.00pm.
However, one of the protests' leaders, Shazni Munir Mohd Ithnin, warned that today's protest is only the beginning.
"The series of protests, demonstrations whether big or small, will continue as long as national leaders don't put the country on the right path," he told reporters after the protest.
He said there is no telling what the people would do, as anger mounts against the rising cost of living.
…
Meanwhile at the protest itself, among the prominent figures who spoke include Amanah deputy president Salahuddin Ayub (photo), Amanah youth chief Sany Hamzan, Solidariti Anak Muda Malaysia (SAMM) propaganda chief Edy Noor Reduan, and DAP activist Young Syefura Othman.
…
Also present was Sepang MP Hanipa Maidin.
The protesters began dispersing slowly and peacefully at about 11.45pm, after the speeches had ended.
https://www.malaysiakini.com/news/325124
—
theSundaily
Protest against toll hike to take place at Sg. Besi toll instead of Jalan Duta Plus toll
Posted on 28 December 2015 – 02:06pm
Last updated on 28 December 2015 – 04:21pm
PETALING JAYA: A peaceful rally scheduled for Dec 31 at Jalan Duta PLUS toll will be now be held at the Sg. Besi toll from 9pm.
Its organiser Shazni Munir Ithnin in a statement today said the decision to change the venue was done after discussion with the committee members from non-governmental organisations, motorcycle representatives, medical personnel and activists.
Shazni, a Parti Amanah Negara (Amanah) youth chief added the original hashtag #ShutdownJalanDuta will be changed to #ShutdownSungaiBesi.
"The decision was made following the response from the police and furthermore the new location is closer to the exit should there be untoward incident during the protest," he said when contacted.
He stressed that it would be a peaceful assembly for those who are unhappy with the toll hike.
http://www.thesundaily.my/news/1648648
—
Redzuan Azmi ‏@TheRealBobss 22s23 seconds ago Puchong, Selangor
Keadaan lenggang..petrol shell ttup,RNR sg besi pun tutup..polis lg ramai dr pendemo..towing trak pn pnuh… https://www.swarmapp.com/c/jfUiqcuS32C
—
Heavy police presence along the Sg Besi toll as a protest against recent toll hikes is ongoing. Min 20 police trucks spotted @themmailonline
—
Heavy police presence along the Sg Besi toll as a protest against recent toll hikes is ongoing. Min 20 police trucks spotted @themmailonline
—
Dozens of cops seen @ Sg Besi toll as a protest against toll hikes ongoing at nearby petrol station @themmailonline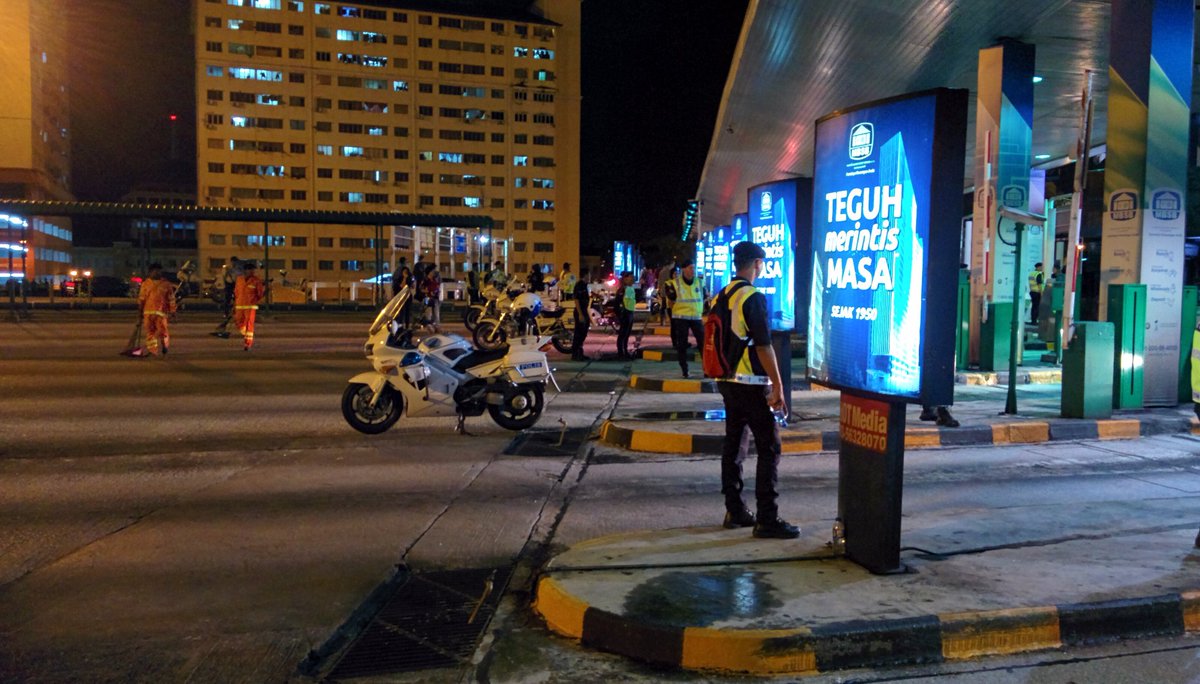 —
Tol sg besi still clear, but polis rela fru all stndby, each lane of the tol got 2 officer with 1 kuda putih. #ShutdownSungaiBesi #kltu
—
SnakeTwo | #247G ‏@CaptULOR 3h3 hours ago
perhimpunan bantahan politik kat tol sg besi sat lagi gais. polis dah ready. elakkan lalu sg besi gais @KLroadblock
—
The #ShutDownSungaiBesi protest, which will be held tonight, has been declared unlawful: http://hype.my/2015/97471/shutdownsungaibesi-planned-protest-at-sungai-besi-toll-declared-illegal/ …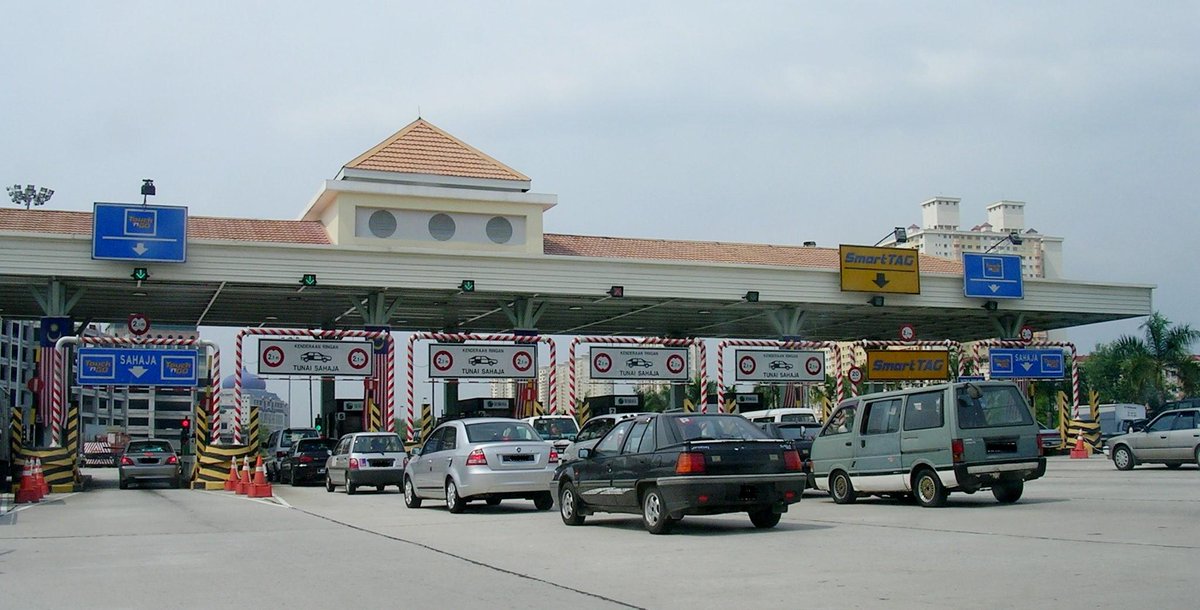 —