—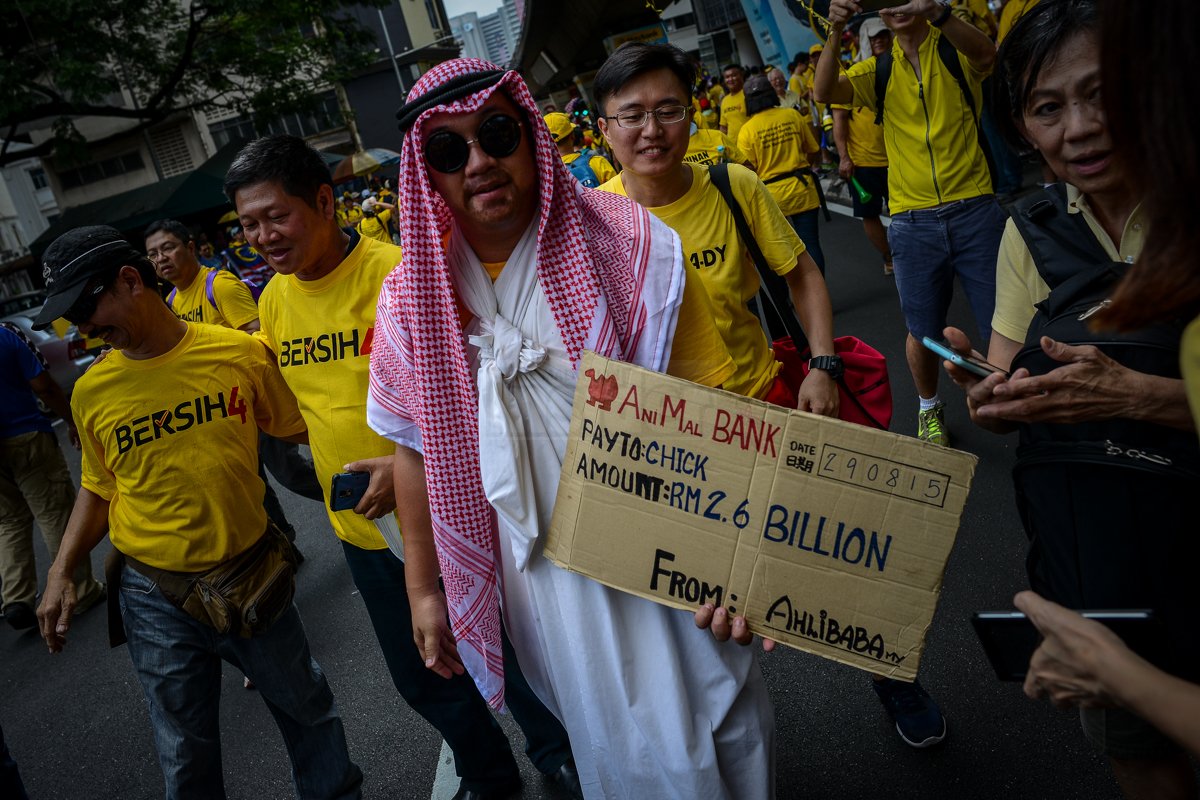 A protester dressed as an Arab at the Bersih 4 rally last August. Umno leaders have said that a Saudi Arabian was behind the RM2.6 billion 'donation' for the prime minister. – The Malaysian Insider file pic, December 27, 2015.
—
Will the 'Mana RM2.6 bn?' posters bring you trouble, too?
Beware this FB Scam offering reward for information on the RM2.6bn!
Burning question seeking answers: Where did the RM2.6 billion go? Dr Chua Soi Lek claims he knows…
PKR sue PM, 1MDB and EC over the RM2.6b 'donation'
—
27 December 2015
We can't reveal the RM2.6 billion donor, says MACC
…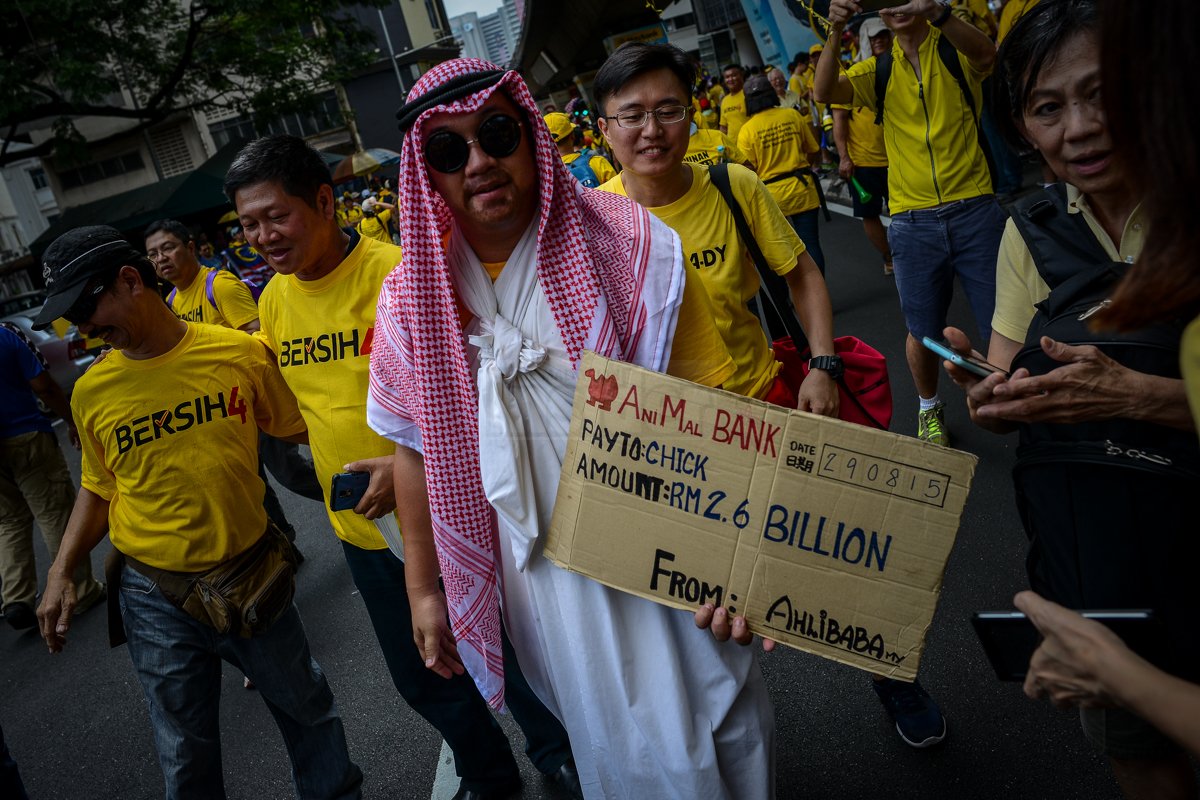 …
The Malaysian Anti-Corruption Commission (MACC) cannot reveal the identity of the individual who gave RM2.6 billion to Datuk Seri Najib Razak, saying doing so would violate the MACC Act 2009.
MACC director of special operations, Datuk Bahri Mohamad Zin, said the anti-graft commission had no issue disclosing the details of the probe into the donation as well as SRC International if the laws were amended.
"MACC has no problem revealing the details of the investigation if it did not violate the laws. However, the current provisions do not allow MACC to do so," Bahri said in a statement.
—
Malaysian Insider
Only public prosecutor can reveal outcome of RM2.6 billion, SRC probes, says former A-G
The Malaysian Anti-Corruption Commission (MACC) cannot reveal to the public the outcome of investigations into SRC International and the RM2.6 billion donation to Datuk Seri Najib Razak, nor can it disclose its recommendations to the prosecutor as they are confidential, says a former attorney-general (A-G).
"It is only for the A-G to state his reasons if he decides not to press charges although MACC had given its recommendations," Tan Sri Abu Talib Othman said.
His comments come following MACC chairman Tan Sri Abu Kassim Mohamed's remark that he was aware Malaysians had high hopes that the truth behind both cases would be revealed.
Abu Kassim said MACC would continue investigating the cases without fear or favour.
"We will investigate regardless of background, position, or status. I hope this message reaches the public, as we have been holding true to this principle to this day," he was quoted as saying in an interview with Sinar Harian published yesterday.
Abu Talib, who was the A-G for 13 years until 1993, said usually investigation agencies, such as MACC, would recommend whether charges should be brought against any person.
"This is the procedure and they are required to put up a draft charge for the consideration of the public prosecutor," he told The Malaysian Insider.
He said the public could know through court proceedings if an accused was charged with criminal offences.
However, he said, the public prosecutor, who doubled up as the A-G, was not required to follow the recommendations of investigation agencies.
– See more at: http://www.themalaysianinsider.com/malaysia/article/only-public-prosecutor-can-reveal-outcome-of-rm2.6-billion-src-probes-says#sthash.scpxOnHM.dpuf
—