—
1 December 2015
SEXIST REMARK UNBECOMING A MINISTER
International Trade and Industry Minister Mustapa Mohamad had described the new ministry building as an "inexperienced virgin", while the old building was an old wife who is no longer exciting and is to be discarded.
—
'Lesson learned' – minister apologises for 'virgin' remark
…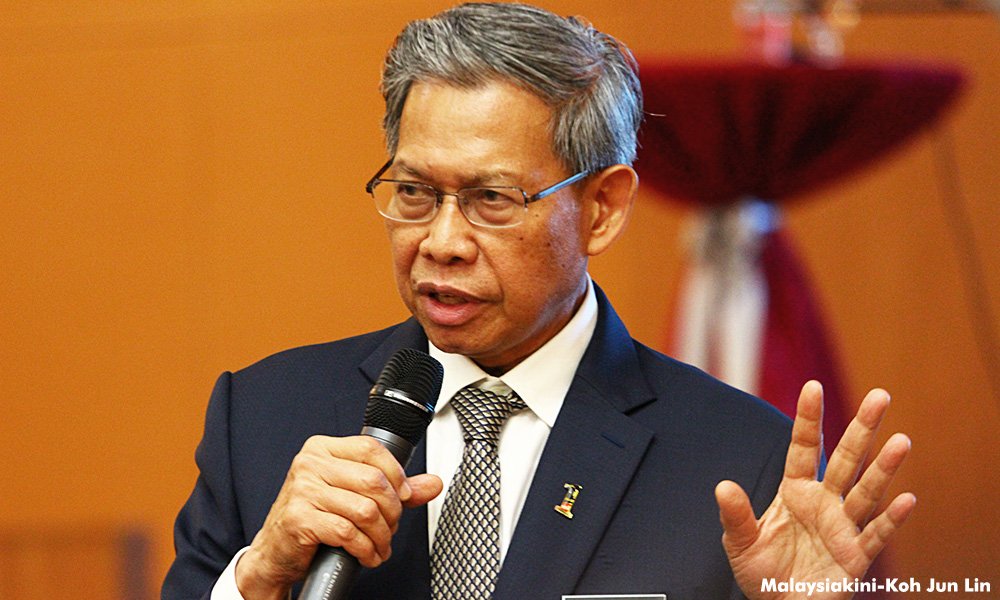 …
International Trade and Industry Minister Mustapa Mohamad expressed regret for making a "sexist" remark at a townhall meeting today, by likening the new ministry building to an "inexperienced virgin".
"I humbly apologise for offending anyone including women with my inappropriate analogy at the event.
"As head of staff, a husband and a father, I always respect women's contribution to the country and to myself, in high regard…
"I regret what happened and this will be a lesson for me. I hope the matter will no longer be prolonged," he said in a statement.
https://www.malaysiakini.com/news/321800
—
Bar flays minister over 'virgin' building remark
Bar Council human rights committee co-chairperson Andrew Khoo has flayed International Trade and Industry Minister Mustapa Mohamed for making allegedly sexist remarks at the Trans-Pacific Partnership Agreement (TPPA) townhall session today.
He said Mustapa should apologise to all women for his remarks, which he described as highly derogatory to women and smacks of gender insensitivity.
"It reveals a degree of gender insensitivity that is shocking for a cabinet minister. I think he should apologise to the women in this country for making this kind of statement," Khoo told reporters at the sidelines of the session.
The session was held this morning at the Ministry of Trade and Industry's (Miti) new headquarters in Kuala Lumpur, dubbed Menara Miti.
Mustapa kicked off the session by welcoming the participants to his ministry's new headquarters and apologised for any shortcomings.
In doing so however, he compared the building to a new bride, and the ministry's former headquarters to a boring old marriage.
"So for these weaknesses, we apologise because we just got married yesterday. Still a virgin; not used to it.
"Before this we were at Jalan Duta for 30 years. After a long time, got divorced and remarried.
—