—
Remember the song if "If I had a hammer…"?
—
NOTHING FOR THE POLICE TO DO.
Police reports withdrawn, so no case to pursue?
Star
Tuesday June 30, 2015 MYT 3:47:14 PM
Road rage incident in Subang settled amicably, say police
A police source revealed that the 48-year-old Sentra driver had taken out a sickle from his car and gripped the other driver's hair with the tool while shouting "lu ingat lu siapa, lu mau mati ka" (who do you think you are, do you want to die) at him.
The Sentra driver, who was a mechanic, then punched the other driver's right cheek and his nose before a passer-by intervened in the fight.
The passer-by apprehended the mechanic to stop him from further assaulting the 47-year-old contractor. The mechanic and his family took off after a crowd started to build up around them.
When contacted, Subang Jaya OCPD Asst Comm Yahaya Ramli said both drivers lodged individual reports on the incident.
"The issue was raised after the Sentra accidentally knocked the other car.
"However, both later lodged a second report to withdraw the first report as they have settled the matter amicably and do not want to further the issue," he said to The Star.
When asked what his personal thoughts were of the incident, ACP Yahaya said "in a nutshell, it boils down to our attitude and discipline on the road".
http://www.thestar.com.my/News/Nation/2015/06/30/Road-rage-Subang/
—
#SubangJaya: Road rage caught on dash cam goes viral http://bit.ly/1dtKxTc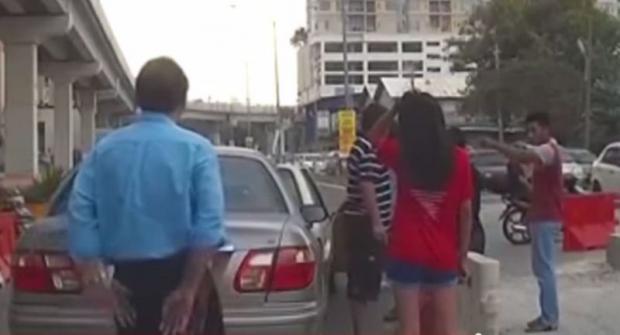 —
—