—
Malaysia Airports Holdings Bhd (MAHB): #dressgate?
#saronggate #Malaysia. At the JPJ or the Selayang Municipal Council: Will you be humiliated, too?
—
Are knee-length shorts indecent dressing for men? Blogger claims KLIA security thought so http://bit.ly/1fIxDT9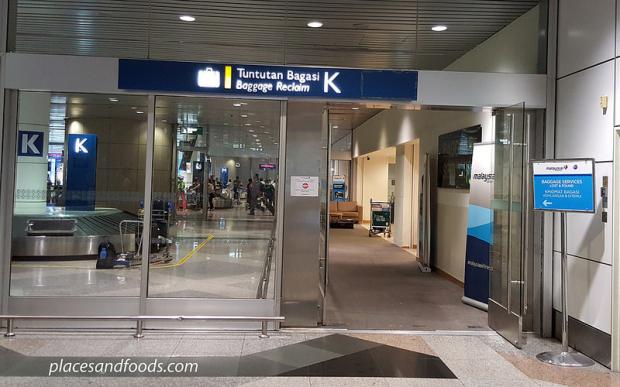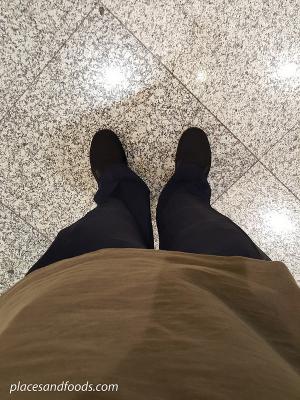 …
BY YISWAREE PALANSAMY
KUALA LUMPUR, June 26 — Following the flurry of complaints on overly-strict government department dress codes, another disgruntled Malaysian — a man this time — has claimed he was a victim of a similar incident last month at the Kuala Lumpur International Airport (KLIA).
According to blogger and businessman Wilson Ng, he was forced to don long trousers to enter KLIA's Baggage Services Lost and Found section after airport security told him his knee-length shorts were inappropriate.
Ng said the incident took place on May 7 after his family's return from a holiday in Taipei and questioned the intent and purpose behind such a dress code at a place where tourists fly in and out daily wearing all kinds of clothing.
Ng said he was forced to wear this pair of long trousers to enter KLIA's Baggage Services Lost and Found section.
"I find wearing smart casual just to take the bag is unnecessary as I am not meeting any officials but just to retrieve my bag.
"They kept telling me its rules so its not up to them to decide so I don't want to argue as they are just working following rules. These rules are stipulated by MAHB and not Malaysia Airlines," he told Malay Mail Online when contacted, referring to Malaysia Airports Holding Berhad by its abbreviation.
"I think it is unnecessary to have such rule. We are just going to take the bag and not for official visit and such. The office is near the luggage collecting area so why do we need to be formal?"  he added.
– See more at: http://www.themalaymailonline.com/malaysia/article/are-knee-length-shorts-indecent-dressing-for-men-blogger-claims-klia-securi?utm_medium=twitter&utm_source=twitterfeed#sthash.61ObmDvg.dpuf
—
KLIA Dress Code for Lost and Found Baggage
I was traveling back from Taipei with my family and I left my luggage (bag) at the baggage carousel as I was too busy taking care of my son and his stroller and such. We went back home and realized that I left my bag in KLIA. Thus, I went to check the KLIA website and called up the numbers and I had to call the Malaysia Airlines Lost and Found number and luckily the awesome people in Malaysia Airlines kept my luggage in the Baggage Services Lost and Found area.
Since it was a night flight and I knew the luggage is on safe hands, I decided to go to KLIA the next day to collect the luggage.
I took leave that day as I wanted to rest after my long holiday in Taipei so I went here with my cute pink shorts (knee length) and sandals. Basically I was wearing my daily home clothes and I didn't bother to take a picture how I wore that day.
I went to KLIA and asked around and I was told that I need to register at the Security Office. The office is called Aviation Security (AVSEC).
…
Hence, I went to the enquiry counter and the security officer asked for some documents which I don't have but I told them I called the Malaysia Airlines Lost and Found number and verified my bag is there. True enough, the security officer verified with the Malaysia Airlines staffs and I was good to go.
However, he realised that I was wearing a short and sandal and he told me to go back home to change because there is dress code to enter the KLIA building to the Baggage Services Lost and Found.
…
So in the security office, they have pants. Yeah, black long pants and shoes. So I asked them to get the largest size pants they have and I have to slip on the shoe without any socks. I had no choice and I couldn't zip the pants as you know how big I am.
…
With the unzipped pants (and I hid it with my shirt) and shoe, I went to get my security tag which they gave it to me and went into the Baggage Services Lost and Found office.
There I was greeted by smiley Malaysia Airlines staffs and within minutes, I found my bag. At that moment, I was just too happy and want to go back home.
At the security counter, I bumped to a family, Caucasian tourists who are here on holiday throwing bad words to the officers as they had the same issue with me. They were wearing shorts and sandals with their children as they are here for holiday.
http://www.placesandfoods.com/2015/06/klia-dress-code-for-lost-and-found-baggage.html
—