—
WHY? Why did he commit suicide?

We think, "It was just an accident."
Who knows what pressures and stress he must have been experiencing before the accident?
—
AFTER A SMALL ACCIDENT INVOLVING HIS CAR AN ANOTHER, HE JUMPED TO HIS DEATH!
In bizarre incident, MRT Corp confirms man jumped to death http://bit.ly/1BVJUZ0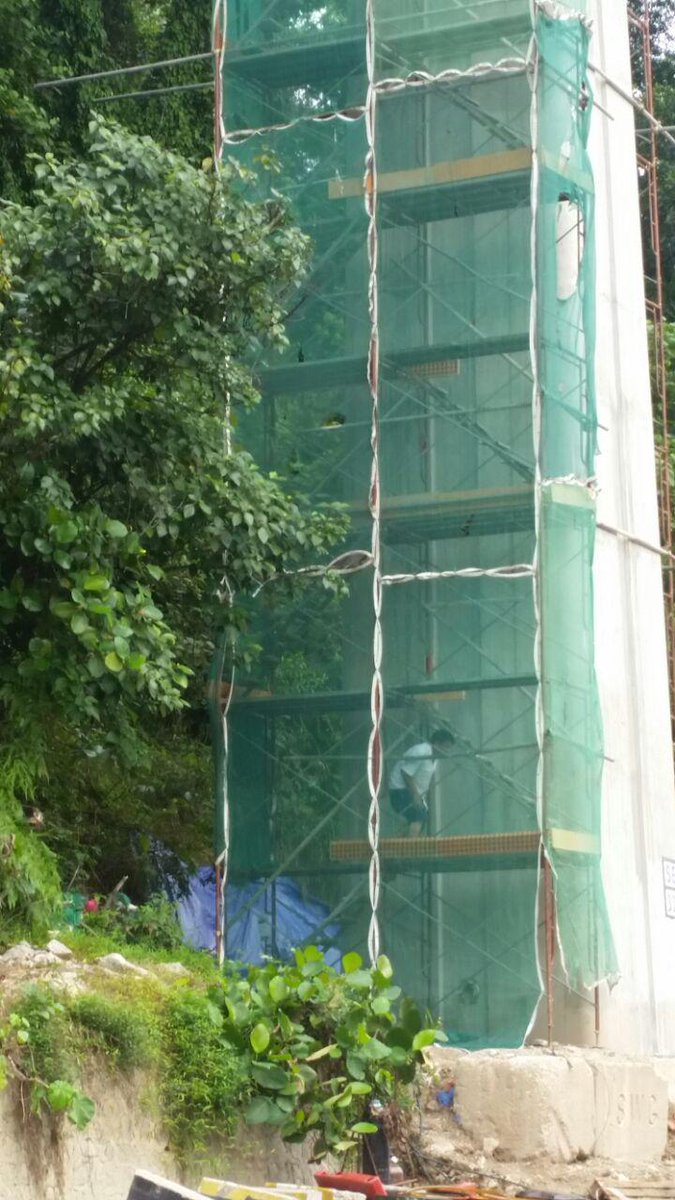 A photo circulating on WhatsApp apparently showing the man on the scaffolding of one of the MRT piers before jumping to his death.
…
KUALA LUMPUR, June 9 ― A man died in a bizarre incident that unfolded after a traffic accident near the multi-billion ringgit mass rapid transit (MRT) work site along Jalan Duta, the infrastructure company confirmed today.
In a brief statement, MRT Corporation Sdn Bhd (MRT Corp) said a man, believed to be in his late 30s, was involved in an accident with another vehicle at around 11am.
The situation prompted the MRT Project traffic team to shift some of the temporary barriers at the project site to move the cars out of the way of traffic, before the drivers of both vehicles spoke to each other.
"Witness reports claimed that the then person then went to one of the MRT piers and climbed up the scaffolding there. He subsequently jumped from the scaffolding and died," the statement read.
MRT Corp stressed that throughout the incident, the site was "properly cordoned off" with New Jersey Barriers and that no construction work was carried out at the location at the time of the incident.
– See more at: http://www.themalaymailonline.com/malaysia/article/in-bizarre-incident-mrt-corp-confirms-man-jumped-to-death#sthash.ODnZ3oC7.dpuf
—
—
Star
Tuesday June 9, 2015 MYT 4:43:43 PM
Simple accident leads to suicide off MRT scaffolding tower
KUALA LUMPUR: A simple fender bender took an unexpected turn when one of the drivers committed suicide moments after the accident.
The incident occurred at Jalan Duta around 11am on Tuesday when one of the drivers, known only as Ong, was on his way to a meeting.
"A man knocked into my car from behind so I got out to check," he said when contacted.
Ong said the man did not get out of the car and instead was trying to drive away but couldn't start his car.
"After a few moments he gave up, got out of his car and gave me his IC and told me to claim insurance," he said.
The man then walked to a nearby MRT construction site and climbed up a scaffolding tower before jumping down.
"I did not expect that at all. But he did look depressed," he said.
——————————————————————————————————-
———————————————————————————————————-