---
—
28 June 2016
SQ368 fire: Emergency landing raises concerns over safety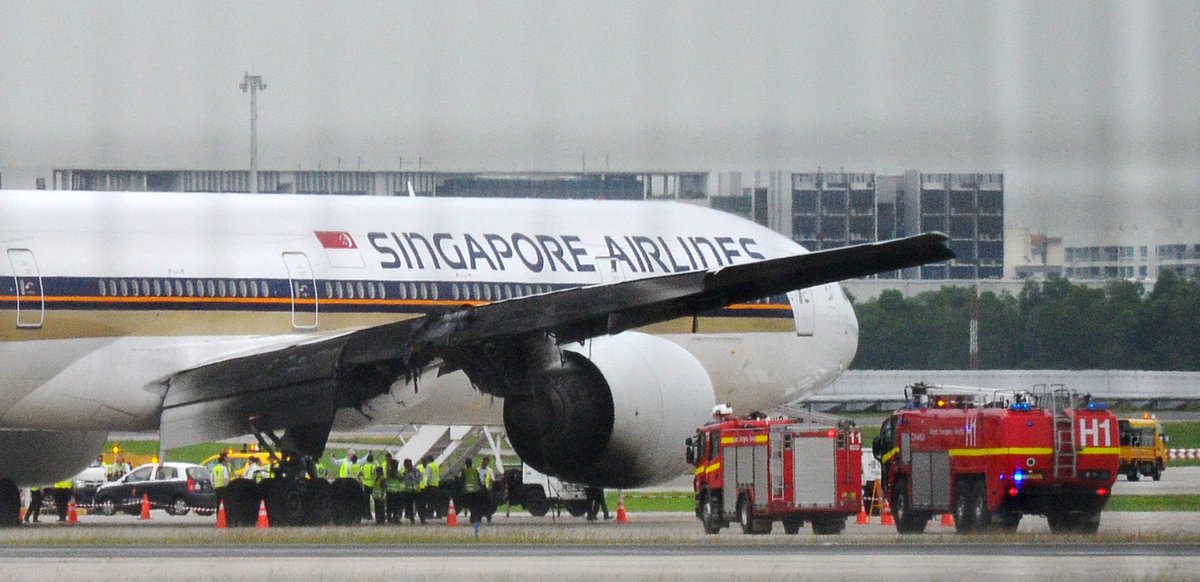 …
Questions remain whether all procedures were followed, even as probe is under way
An emergency landing of a Singapore Airlines (SIA) flight at Changi Airport yesterday morning has raised key questions on safety protocol and procedures.
SQ368, which left for Milan, Italy, at about 2am with 222 passengers and 19 crew members on board, was about an hour and 45 minutes into the flight when the pilots were alerted to an engine oil problem, which could have indicated a fuel leak. They decided to turn back.
Almost as soon as the Boeing 777-300ER landed at Changi Airport at about 6.50am, its right wing burst into flames. It took about five minutes for the fire to be put out, during which time passengers were kept in the plane.
Even as an official probe is being conducted, three questions are being asked:
• Should the plane have landed immediately instead of trying to fly back to Singapore?
• Should passengers have been left in the cabin for 20 minutes, from the time the plane landed until they could disembark?
• How could a possible oil leak escape preflight inspections?
…
A senior pilot, who declined to be named, said: "A fire or smoke on board is the ultimate emergency and when that happens, you want to get the plane down as soon as possible, even if it means landing in water. The priority is to get everyone out quick."
In the case of an oil leak, which is possibly what happened to SQ368, the typical decision would be to land the plane as soon as possible, but not necessarily immediately.
"Could the pilots have landed the plane earlier? Possibly," said another pilot, adding: "And I have no doubt that if they thought they had to, they would have definitely done so but in this case, one would assume they were confident they could bring it back home safely."
http://www.straitstimes.com/singapore/emergency-landing-raises-concerns-over-safety
—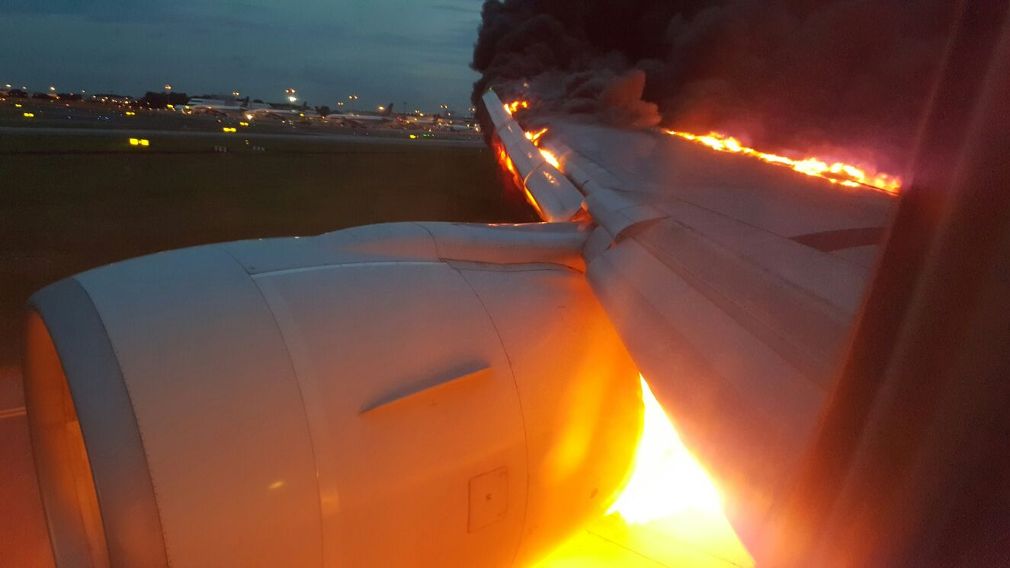 —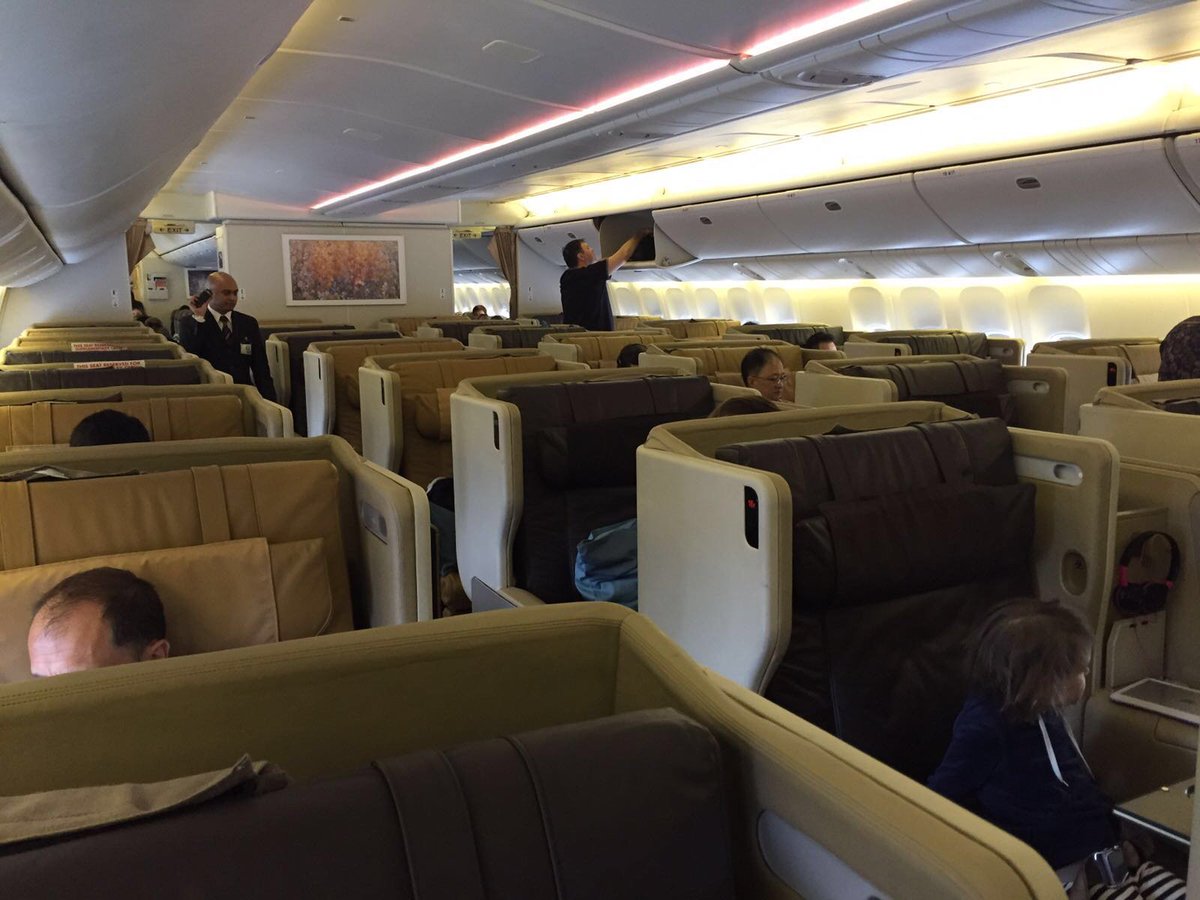 —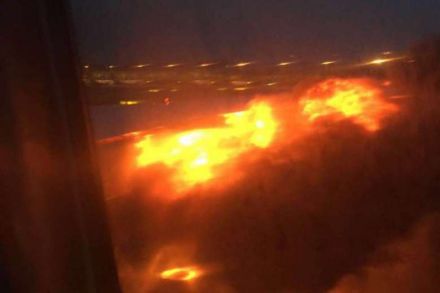 —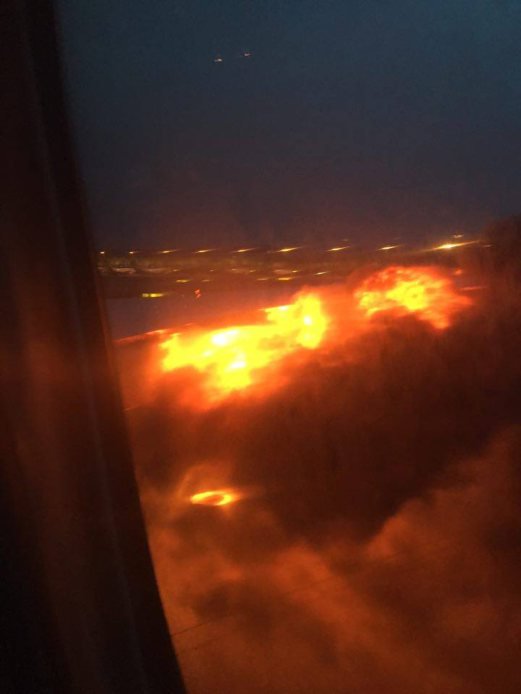 —