—
27 June 2016
Parti Baru!
Setuju Ya atau Tidak?
Sebarkan sebanyak mungkin, kerana poll ini mungkin mempengaruhi tertubuh dan wujudnya parti ini.
Sekian, Terima Kasih. – admin
…
—
27 June 2016
Survey on setting up of new Muhyiddin-Mukhriz party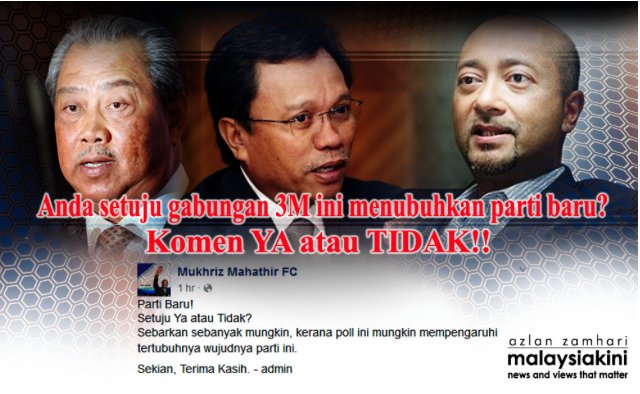 …
Mukhriz Mahathir's fan club Facebook page has started an online survey on the idea of setting up a new party.
This is after the former Kedah menteri besar and former Umno deputy president Muhyiddin Yassin's sacking from the party last week, which prompted the duo to consider "a new political platform" with suspended party vice-president Mohd Shafie Apdal.
The survey, posted by the Mukhriz Mahathir FC page administrators, asks supporters if they agree on the '3M' (Muhyiddin-Mukhriz-Mohd Shafie) setting up a new party.
It added that the result of the survey might influence the formation of the new party.
…
malaysiakini.com ‏@malaysiakini 7m7 minutes ago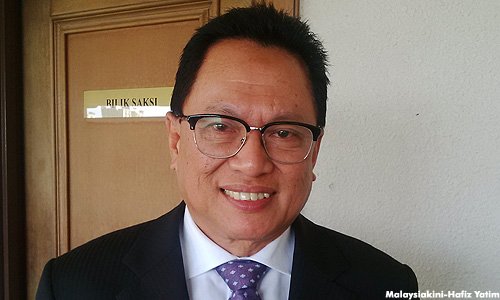 —