—
26 June 2016
…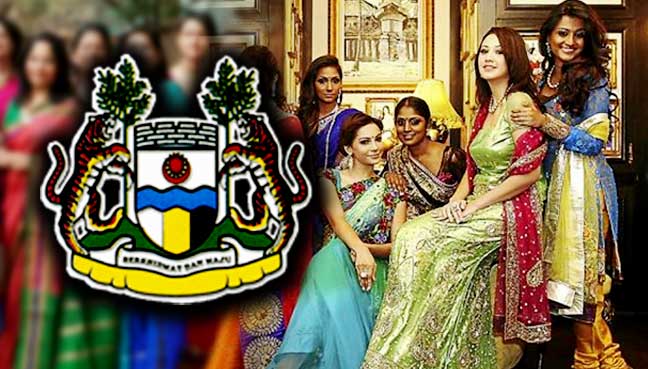 …
PETALING JAYA: The words "except saree" on a controversial Ipoh city council invitation card actually mean that guests can wear "sarees, office wear or appropriate clothing", says the city council, according to a news report.
The council statement came after a photograph of the invitation card was circulated online, drawing accusations of discrimination.
The card was for council employees to attend a Hari Raya Aidilfitri gathering on Friday.
…
The dress code stated on the card was for Malay staff to wear national costume while staff from other communities could wear "traditional clothes except saree", Star Online reported.
But the council said yesterday that the dress code had been misinterpreted.
"The confusion arose due to misunderstanding. When it says 'except saree', it means the staff can wear a suitable saree and those who work in the field can make a choice to wear a saree, office wear, or anything that is appropriate for the ceremony," the council was quoted as saying.
"We have never intended to offend anyone, especially in the month of Ramadan where the Muslims and the non-Muslims are encouraged to respect and forgive each other. Therefore, we hope that this matter can be settled amicably," the report said.
http://www.freemalaysiatoday.com/category/nation/2016/06/26/when-no-saree-actually-means-saree-or-other-dress/
—
Apabila terpaksa cover up 'kecuali sari'
Apabila memberi penjelasan, pihak bertanggungjawab dalam hal ini MBI kerana fahami erti sesuatu perkataan kerana salah tafsir boleh menjadikan anda kelihatan jahil.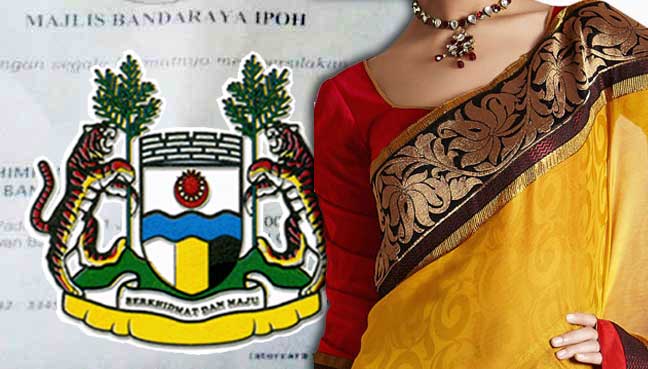 …
Saya tertarik untuk mengulas isu yang 'panas' dalam laman sosial hari ini. Isu 'kecuali sari' dalam surat jemputan majlis Perhimpunan Khas AidilFitri 2016 yang dijangka diadakan pada 1 Julai ini.
Saya faham, sebagai seorang berbangsa India, saya faham apabila mereka pada awalnya menyatakan 'kecuali sari' mungkin kerana khuatir pakaian tradisional itu disarungkan secara mendedahkan aurat sekali gus mengundang rasa tidak selesa dalam kalangan pengunjung bangsa lain, khususnya Islam. Lagi pun, majlis itu sendiri majlis Hari Raya Aidilfitri yang disambut oleh mereka yang beragama Islam.
Bukan saya tidak faham…
Malah dalam 'group messenger' Facebook, saya dan beberapa orang rakan turut membincangkan hal ini.
"Mungkin 'kecuali' sari dimaksudkan atas sebab pakaian itu seksi, mendedahkan bahagian badan dan bentuk badan," kata seorang rakan.
Seorang lagi rakan lelaki pula menyatakan, "Maklumlah, pada masa kini ramai yang suka pakai sari pada tahap seseksi yang boleh. Oleh kerana ia majlis kerajaan, mereka mungkin mengambil konteks itu untuk memutuskan tidak membenarkan sari."
Ini semua kemungkinan sahaja, memandangkan pihak penganjur, Majlis Bandaraya Ipoh sendiri tidak menjelaskan sebab sebenar mereka tampil dengan terma itu.
Jika ya, tidak mungkin hal ini menjadi isu besar kerana ramai yang akan akui sari memang boleh dipakai seksi.
Tetapi ia tidak bermakna sari itu pakaian yang seksi kerana ia tertakluk kepada cara pemakaian. Lazimnya, dalam majlis keramaian dan kerajaan, kita juga menyaksikan ramai orang (termasuk bukan berbangsa India) menyarungkan kain sari secara sopan, menutup aurat. Semuanya terpulang kepada pemakai dan niatnya.
Kalau niat menunjuk dan mendedahkan aurat, pakai baju apa sekalipun boleh jadi seksi bukan?
Kembali kepada 'salah faham' kod pemakaian, yang menjadi bahan lawak sekarang ialah apabila MBI berkata pihaknya tidak melarang kakitangannya memakai sari dalam majlis yang dijadualkan berlangsung pada 1 Julai ini.
 More:
…
flux Retweeted The Star
"When it says 'except saree', it means the staff can wear
…
Republic of Sarawak Retweeted The Star
A "MISUNDERSTANDING"? How does one misunderstand what "except saree" means?
Republic of Sarawak added,
…
Star
26 June 2016 | MYT 9:23 AM
Ipoh City Council explains 'saree' confusion

A copy of the invitation which is being circulated on social media
PETALING JAYA: The Ipoh City Council has clarified that its employees are not disallowed from wearing traditional saree at its special Aidilfitri gathering on July 1.
In a statement Saturday, the council said there had been a misinterpretation to the dress code in the invitation sent out to its staff.
"The confusion arose due to misunderstanding.
"When it says 'except saree', it means the staff can wear a suitable saree and those who work in the field can make a choice to wear a saree, office wear, or anything that is appropriate for the ceremony," the council said.
A copy of the invitation, which is being circulated on social media, has drawn flak from Internet users with many accusing the council of discrimination.
The dress code states that the Malays should wear "national clothes" while the other races wear their "traditional clothes except saree".
But the council said it was never their intention to touch on the sensitivities of any race.
http://www.thestar.com.my/news/nation/2016/06/26/ipoh-city-council-explains-saree-confusion/?utm_source=dlvr.it&utm_medium=twitter
—
#Saree: Too sexy?
Just felt like stretching in my #saree how do u find my figure? Want more then follow me @AishwaryaBhabhi RT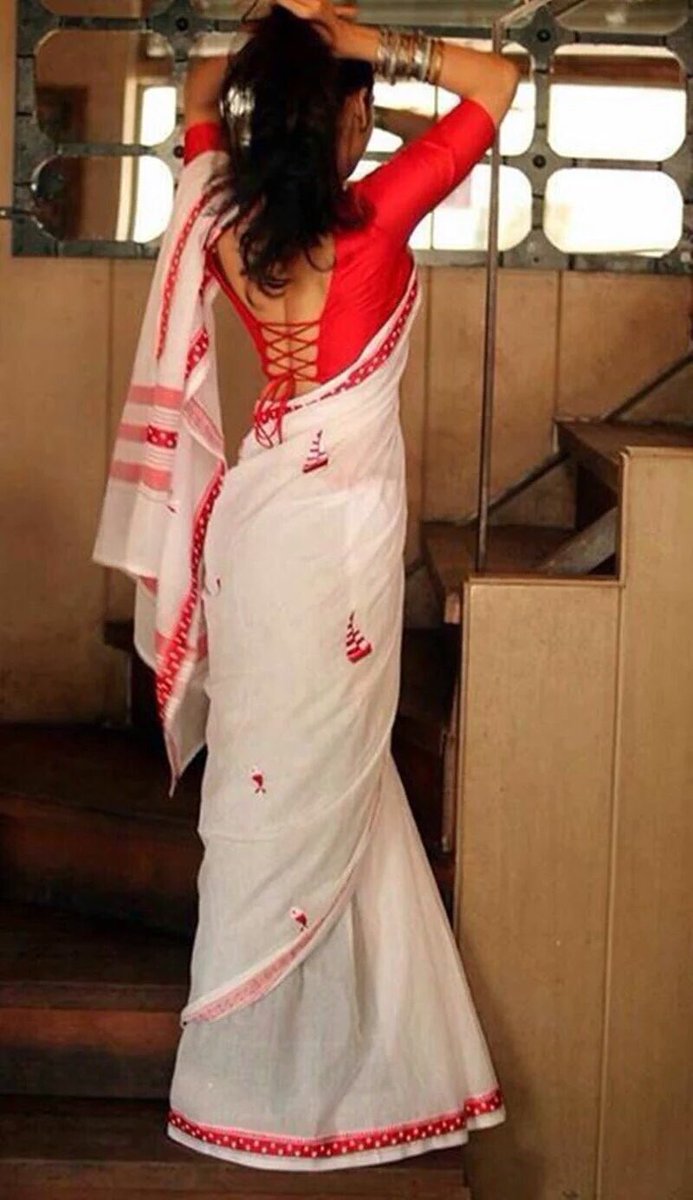 —
Sari ban at Ipoh City Council's Raya do?
A notice bearing the local city council's letterhead banning the traditional Indian attire for women is being widely circulated on social media and drawing ire of many
KUALA LUMPUR: Ipoh City Council (DBI) is trending this afternoon on Facebook and not for the best reasons, but due to a photo of an invitation letter allegedly by them to their staff which bans Indian staff from wearing saris to DBI's Hari Raya function.
The letter states the dress code that staff should adhere to and this includes "baju kebangsaan (national attire – Baju Kurung/Melayu) for Malays; own festive attires for Chinese, Indians and others, except the sari".
The letter explicitly states "kecuali sari" which means except the sari. No reason is given.
Netizens, especially Malaysian Indians, are not amused by the letter with many calling it a humiliation to the Indian culture.
In an immediate reaction to the post, Ipoh Barat member of parliament M Kulasegaran said the letter, if authentic, is a stupid move by the local council and should be cleared up by the Datuk Bandar Zamri Man.
"DBI must verify the matter. If it is true then it is the most ridiculous and stupid move. They should immediately withdraw it, cancel it and apologise.
"This is the first time in the many years of the local council … maybe the person who issued it don't know the culture and sensitiveness of other races.
"Appropriate action must be taken against him. How was he appointed in the first place? An unqualified fellow which is not very uncommon in our country nowadays.
"The Datuk Bandar must come out with an open statement on this matter, clarify before it spreads like wildfire. This humiliates and hurts the Indian community," said Kula to Berita Daily.
Reactions from FB users were similar with many calling DBI's Indian staff to boycott the event, while some urged to make police reports.
"OMG, not again. Do we Indians look like fools? Boikot don't attend the jamuan if you are a real Indian. Gov function but acting like IS idiots," said one FB user Padma Vathy.
http://www.beritadaily.com/news/2016-06-25/45256/sari-ban-at-ipoh-city-councils-raya-do
—