—
In Malaysia, some people are above the law…
12 March 2016
harap @JPJ_Malaysia kenal pasti pelaku dan denda..adalah 1 kesalahan tidak pakai helmet dijlnraya.
Translated from
Malay
by
Bing
Please @JPJ_Malaysia identify the perpetrator and penalty.. is an offence not to wear helmets dijlnraya.
Thank you Mat Motor good safe and happy gathering at dataran merdeka be happy WP Ceria
—
24 June 2016
…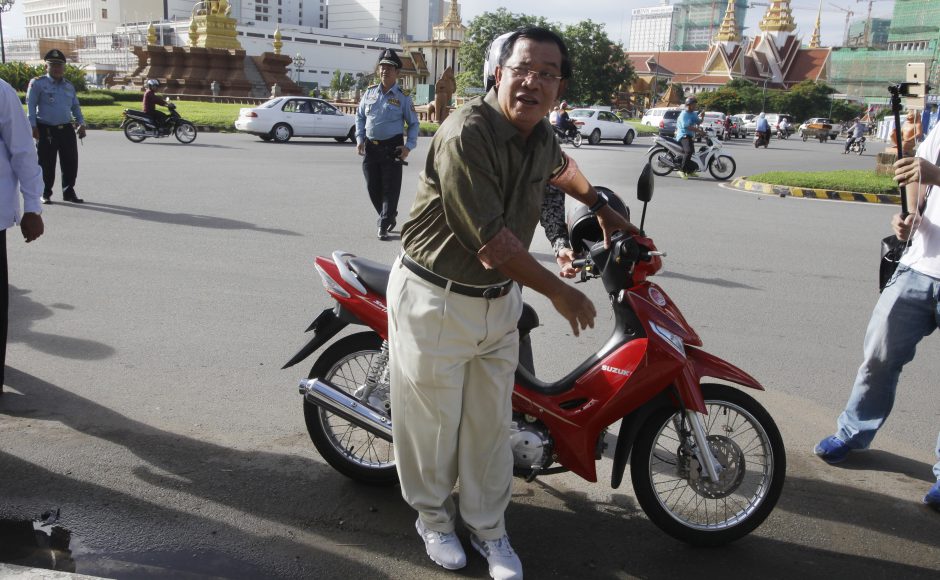 CAMBODIAN Prime Minister Hun Sen was slapped with a 15,000 riel (about US$3.75) fine for failing to wear a helmet while riding a motorcycle during a visit to the Koh Kong province last Saturday.
According to the Khmer Times, Hun Sen was issued the fine on June 18 by the Srae Ambel district police for violating the traffic law. The motorcycle was also found to be without a number plate.
The traffic police officer, Sun Nem, who issued the fine to the leader said he was merely doing his job when issuing the ticket.
"He didn't do something wrong seriously, just didn't wear a helmet and the motorcycle had no number-plate. So I had to fine him to follow the traffic law," Nem said, as quoted by the Khmer Times.
Nem added the motorcycle owner, Sen Dy, was also fined.
On whether he was concerned about being fired or demoted for fining the prime minister, the officer said he was not as he followed the law. He said he was also acting on orders by his police unit chief.
"I have a role to enforce the traffic law for everyone properly. So whether you are powerful, poor, rich, small or high-ranking, if you break the law, you must be punished the same by the law."
On his Facebook page, Hun Sen said last night that he accepted the fine, adding he would personally pay for it and for the motorcycle's owner. The two were fined the same amount.
"I predicted that even though I apologized, the police still fined me because I committed a fault," he said.
—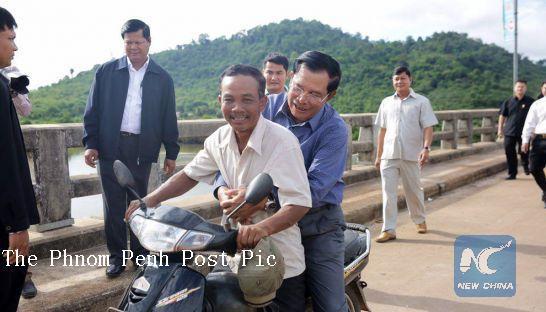 —
Cambodian PM fined for not wearing a helmet on a motorbike ride. #LawForAll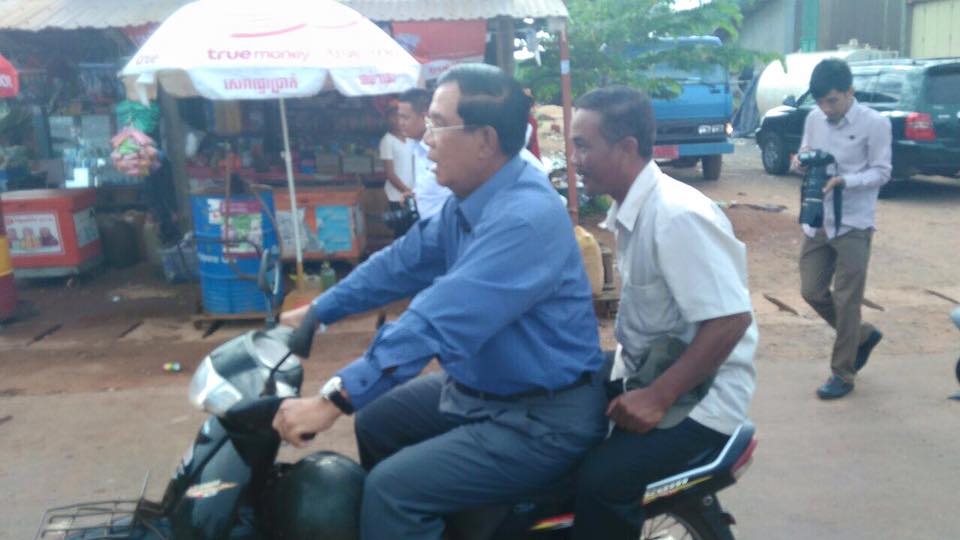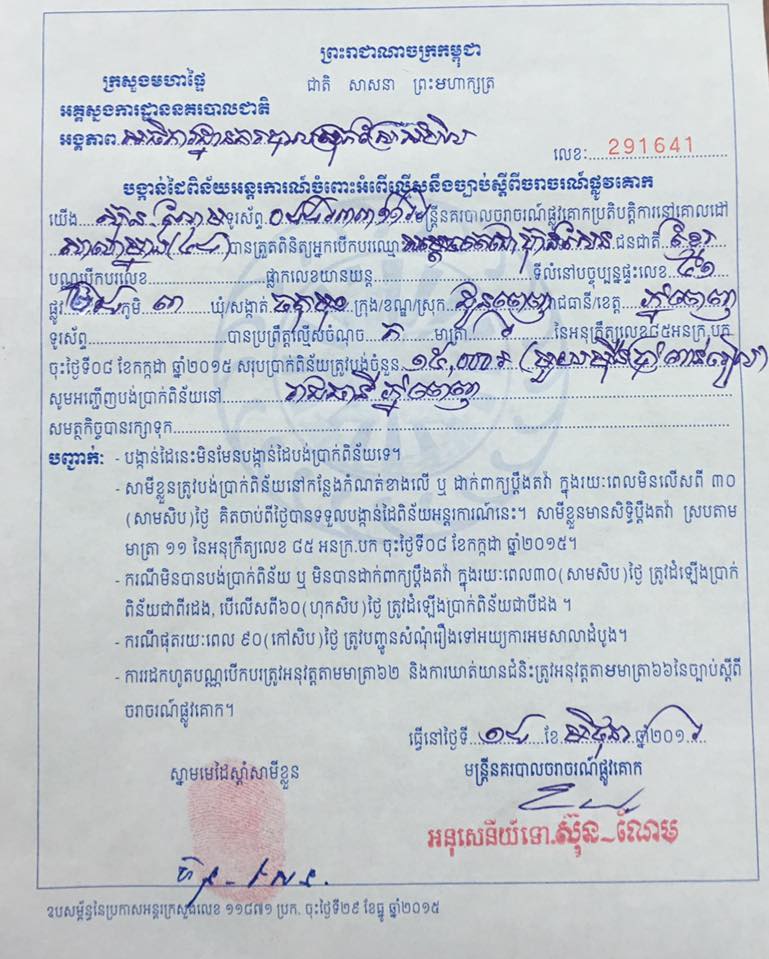 —
One motor doup driver in Koh Kong province is paid 1,000 $ by #Cambodia PM Hun Sen for his short ride along bridge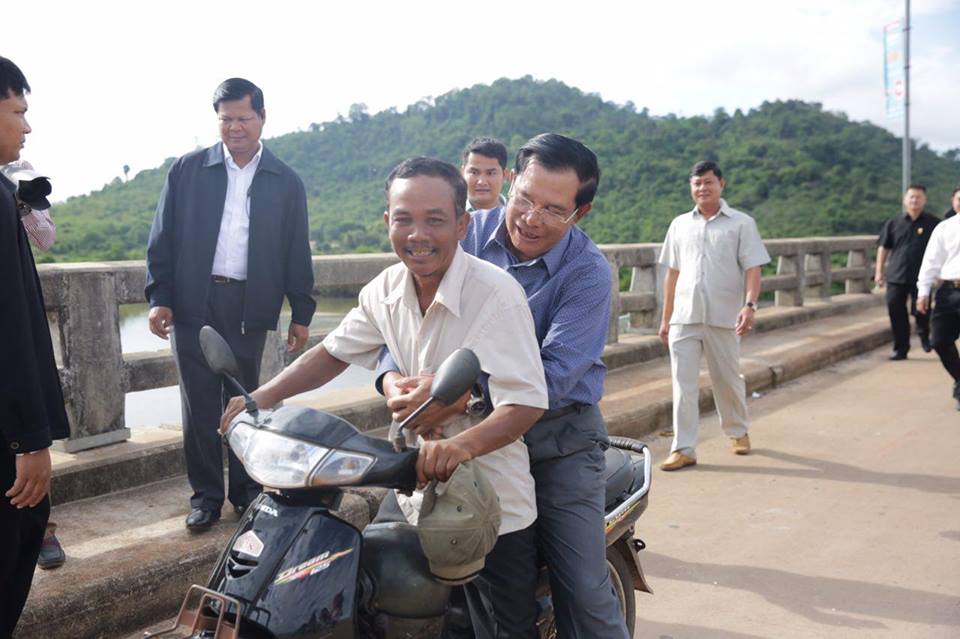 —