—
It is believed that sharks don't eat their own kind but someone forgot to tell this shark!
—
—
Shark jumps another shark, then swallows it whole, at Seoul's COEX aquarium http://bit.ly/1RRLbwa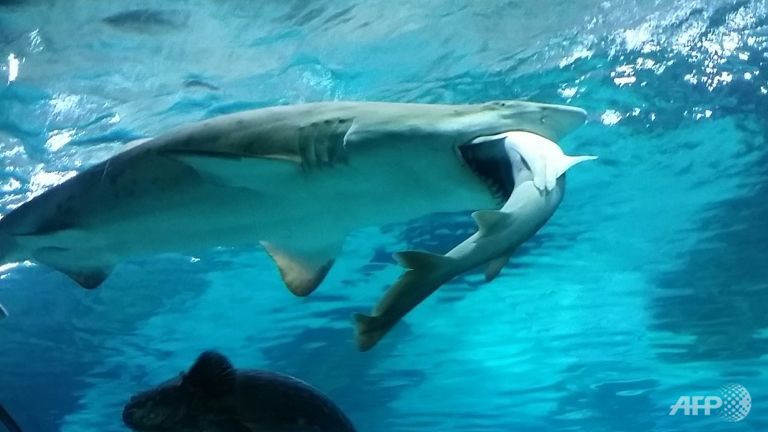 SEOUL: Visitors to a giant aquarium in Seoul on Friday (Jan 29) were presented with the gory aftermath of a territorial dispute between two sharks, which left one dead inside the mouth and gullet of the other.
Staff at the COEX aquarium said the fight between a 2.2-metre-long sand tiger shark and a banded hound shark half its size broke out on Thursday evening.
Size and power won the day, and by the time the aquarium opened on Friday, only the tail of the smaller shark was visible – poking from the jaws of its larger female tank mate.
"The sand tiger shark's instincts are to attack if its territory is threatened, especially during breeding periods," a spokesman for the aquarium said.
http://www.channelnewsasia.com/news/asiapacific/shark-swallows-shark-in/2472068.html?cid=TWTCNA
—
Shark swallows shark in Seoul aquarium http://ebx.sh/1ZZDuDt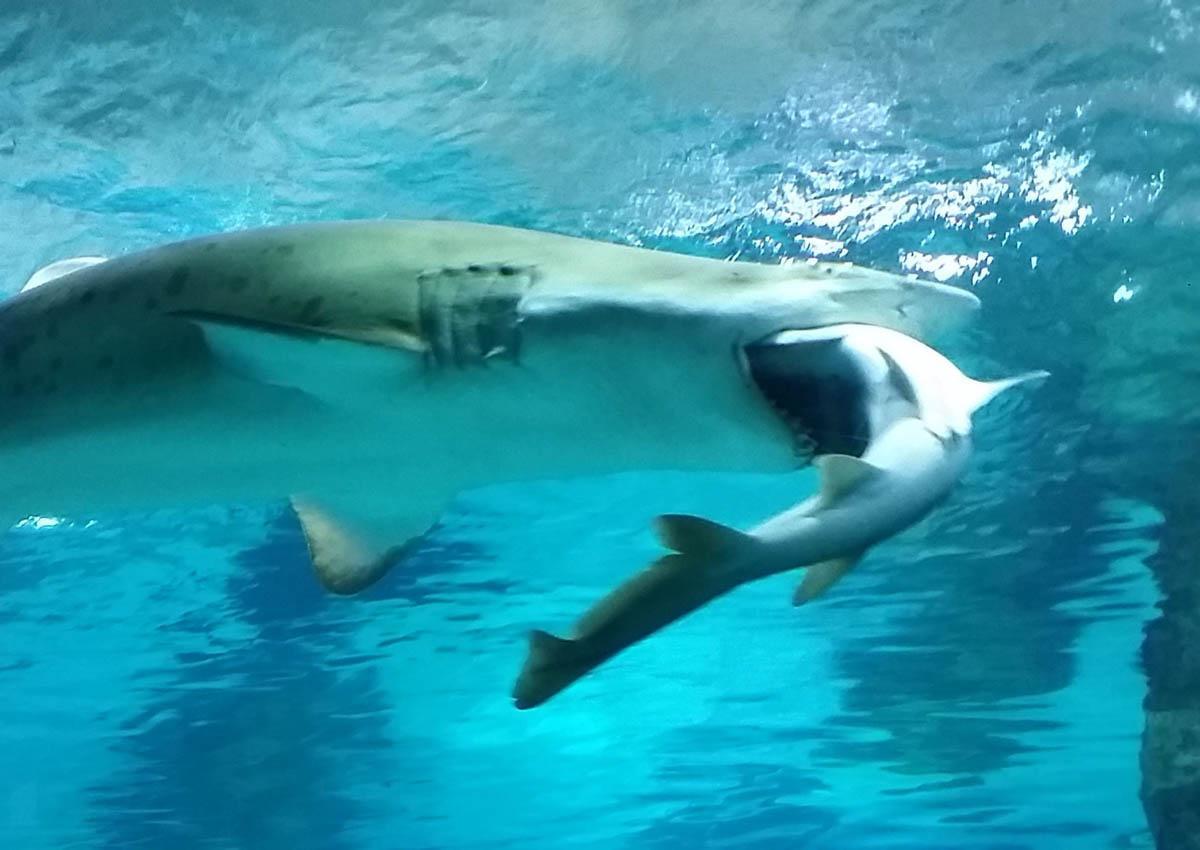 —
Last shark tweet of the day: Took the female shark a full 21 hours to eat the bumping male http://www.newsweek.com/shark-seoul-aquarium-turf-war-421295 …
—