—
THE SIGHTING IN PORT DICKSON IS OBVIOUSLY FAKE.
A CROCODILE in Port Dickson! In the sea! Really?
—
18 March 2016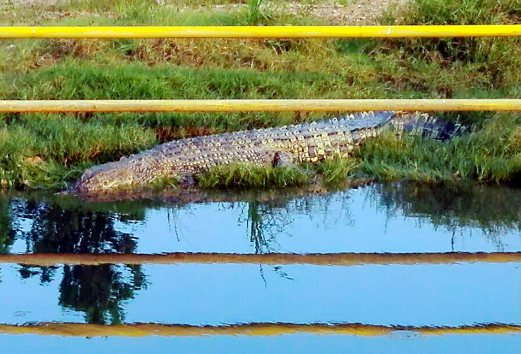 By T.N.Alagesh – 18 March 2016 @ 5:35 PM
KUANTAN: A two-metre long crocodile was sighted in a monsoon drain in Kampung Tanah Putih here on Thursday.
News on the estuarine crocodile, or buaya tembaga saw residents from the nearby housing settlements coming in droves to take a closer look at the animal.
Villager Zabedah Md Derus, 63, said the crocodile appeared unshaken by the curious crowd and remained by the concrete drain for quite some time.
…
—
—
Kuantan: Parit di Kampung Kempadang, di sini, menjadi tumpuan penduduk apabila
—
Crocodile sightings create excitement in Kuantan
By Nik Imran Abdullah – 24 January 2016 @ 5:08 PM
KUANTAN: Sightings of a crocodile in a swamp in Kampung Kempadang here have drawn a steady stream of onlookers to the area over the past few days.
…
The crocodile, believed to be from nearby Sungai Kuala Baru, has likely found itself in the swampy area when the river overflowed its banks recently.
…
State wildlife and national parks director Datuk Khairiah Mohd Shariff said rangers had been trying to capture the crocodile since Friday.
…
"Chicken skins and a trap are being used to catch it but so far we've been unsuccessful," she said.
…
She said the department would continue its efforts to capture the crocodile as it poses a danger to nearby villagers.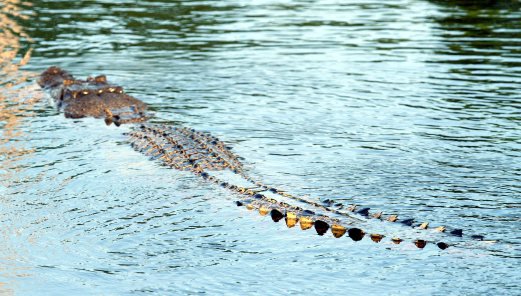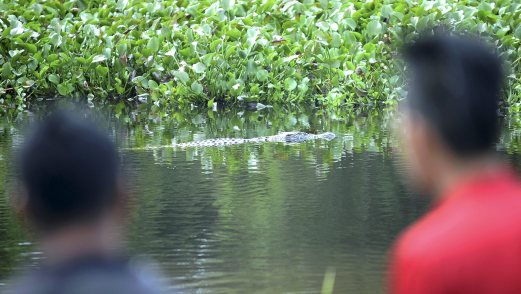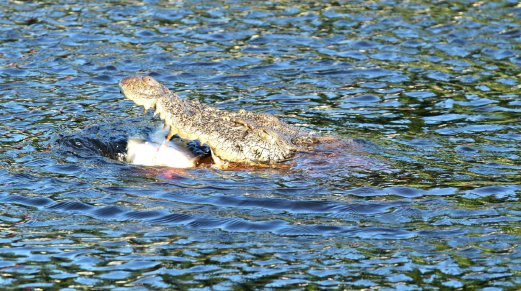 —
—