—
Did Datuk Abdul Rahman Dahlan get SCAMMED? Sarawak Report: Your editor never worked for Sarawak Report…
—
Eksklusif: Pendedahan Kerja Pemalsuan Dokumen #1MDB Oleh Sarawak Report (PART 1)
—
Sarawak Report refutes allegations that it forged information – Bernard Cheah (Sun) http://goo.gl/LJLIVl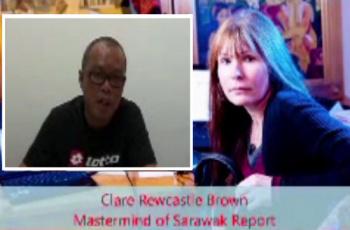 —
Ramesh and Lester, meet the men behind latest twist http://www.malaysiakini.com/news/305370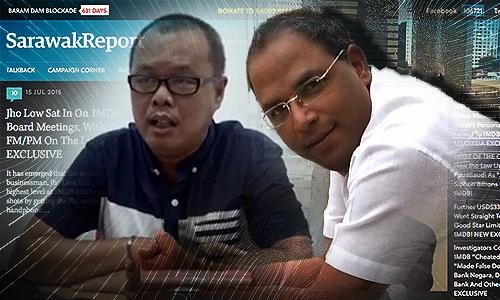 …
BN, which is known to leave its communication strategies to public relation firms and international consultants, broke from convention as it despatched a minister to roll up his sleeves and do an opposition-styled expose.
Urban Wellbeing, Housing and Local Government Minister Abdul Rahman Dahlan, who for the first time introduced himself as BN strategic communications director, accused whistleblower site Sarawak Report of fabricating its damaging reports about 1MDB and the prime minister's family.
He based this on a police report lodged by one Ramesh Rao Krishnan Naidu, who also handed a video and an email to the police to back the allegation against Rewcastle.
The video featured Lester Melanyi, who claimed to be a writer for Sarawak Report, confessing that he had fabricated information on the whistle blower site. The email in which Rewcastle purportedly admitted to fabricating information was also provided to Ramesh by Lester.
…
Ramesh Rao Krishnan Naidu
Ramesh Rao, 43, leads an obscure NGO named Pertubuhan Minda dan Sosial Prihatin (PMSP). Based on the NGO's media invitation track record, it has a penchant of making police reports and submitting memorandums, with a particular interest in the opposition.
…
In February 2014, there were efforts to lobby Ramesh Rao to become a senator and replace P Waythamoorthy as a deputy minister but it did not materialise.
Lester Leef Albert Melanyi
Lester Melanyi, 49 was an editor at Sarawak Tribune but was forced to resign in 2006 after he allowed the publication of a caricature of Prophet Mohamed.
As a result, the newspaper, established since 1945, was also suspended indefinitely. Lester claimed that he had written for Sarawak Report and was asked to used fabricated information.
However, Rewcastle claimed that Lester had never worked for the whistleblower site and was hired for a few months in 2011 with Radio Free Sarawak, which has an Iban language broadcast. Rewcastle had accused Lester of being bought over. http://www.malaysiakini.com/news/305370
—
Star
Thursday July 16, 2015 MYT 5:18:02 PM
I stand by my expose, says ex-Sarawak editor
KUCHING: Former Sarawak newspaper editor Lester Melanyi stands by his expose on Sarawak Report's alleged falsification of information on 1Malaysia Development Bhd (1MDB) to topple the Prime Minister. "My conscience told me to act and speak up," he told The Star in reiterating the allegations that Sarawak Report had worked with opposition leaders in a mission to bring down Datuk Seri Najib Tun Razak. Lester claimed that he had told several politicians about the matter but no one believed him except Pertubuhan Minda dan Sosial Prihatin president Ramesh Rao. … He said the video confession was made during a trip to Kuala Lumpur in June and claimed that he was not paid to do it. "Ramesh did it (the video). I'm not denying that my trip to KL (and) hotels (were) all paid for and they gave me RM1,000-2,000 for my expenses. That's all. The term pay here is different," he said.
Lester also wanted to clarify that he was not a former editor of Sarawak Report as mentioned by Barisan Nasional strategic communications director Datuk Abdul Rahman Dahlan in a press conference about the police report and video confession on Wednesday.
He said what he did was "localised" articles written by Sarawak Report to make them more understandable for Malaysians.
http://www.thestar.com.my/News/Nation/2015/07/16/Former-Sarawak-editor-stands-by-expose/?utm_source=dlvr.it&utm_medium=twitter
—
Star
Thursday July 16, 2015 MYT 3:04:13 PM
Ridiculous, says Nurul of claims Anwar was involved with Sarawak Report
PETALING JAYA: PKR vice-president Nurul Izzah Anwar has described as ridiculous allegations linking her father Datuk Seri Anwar Ibrahim to forged documents involving Sarawak Report in a plot to topple the Prime Minister.
"It is ridiculous. How can he (Anwar) forge the documents when he's been in prison since February?" she asked in an immediate response to a video recording of a former Sarawakian editor Lester Melanyi claiming that Anwar was one of the opposition leaders he met in London.
She said that the only way for the truth to be known on the controversial 1Malaysia Development Board (1MDB) issue was for the immediate disclosure of the Auditor-General's interim report.
http://www.thestar.com.my/News/Nation/2015/07/16/1MDB-Sarawak-Report-Anwar-Ibrahim-denial/?utm_source=dlvr.it&utm_medium=twitter —
Video: #1MDB attack – mission for @anwaribrahim http://www.malaysiakini.com/news/305340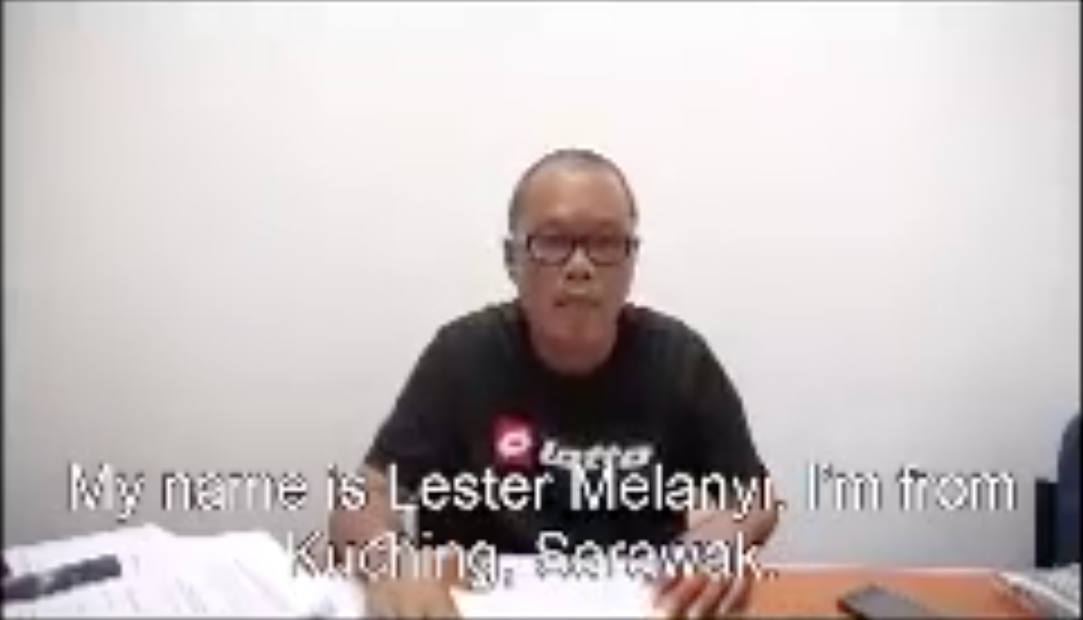 … 2:13PM Jul 16, 2015
Malaysiakini
Video: 1MDB attack – mission for Anwar
The video of Lester Melanyi has implicated a slew of opposition leaders in the claim that allegations about 1MDB was fabricated. The video was highlighted by BN strategic communication director Abdul Rahman Dahlan yesterday. Lester, who claimed he worked as an editor for Sarawak Report, alleged he was responsible for fabricating information for the website, which is run by editor-in-chief Clare Rewcastle Brown. "1MDB plan was first told to me by Clare in January this year. She told me we have a very important mission this time for (former opposition leader) Anwar Ibrahim. "She told me that I had to do it according to what (DAP lawmaker)Tony Pua and (PKR vice-president) Rafizi (Ramli) wanted," he said in the video, which has been widely circulated including on the Friends of BN Facebook page. However, Rewcastle said Lester never worked for Sarawak Report and was only hired for a few months at Radio Free Sarawak (RFS) in 2011. Rafizi in a statement today denied the claim and described it as an "evil conspiracy" to distract attention from the scandal plaguing 1MDB and Prime Minister Najib Abdul Razak. http://www.malaysiakini.com/news/305340 —