—
We know his next calling won't be as a singer.
President Obama sings Amazing Grace (C-SPAN)
—
Published on Jun 26, 2015
President Obama sings Amazing Grace. Watch the complete funeral for South Carolina State Senator Clementa Pinckney here: http://cs.pn/1GNNMzs
—
Watch it and weep: @BarackObama sings Amazing Grace during his eulogy for #Charleston victim. http://bit.ly/1GPDY86 
…
Barack Obama sings Amazing Grace during Clementa Pinckney eulogy
On this day Obama spoke directly to mourning African Americans, addressing them in the language and cadence of a preacher.
Advertisement
And then, flanked by African American clergy, he led a rendition of Amazing Grace, the hymn written by a reformed English slaver that has become the emblematic African American spiritual symbol.
It was a powerful act of solidarity by a president who has been subject to years of coded racist barbs.
http://www.theage.com.au/world/barack-obama-sings-amazing-grace-during-clementa-pinckney-eulogy-20150627-ghz65j.html?&utm_source=social&utm_medium=twitter&utm_campaign=nc&eid=socialn:twi-14omn0023-optim-nnn:nonpaid-27/06/2014-social_traffic-all-organicpost-nnn-age-o&campaign_code=nocode&promote_channel=social_twitter
—
WATCH: @BarackObama sings Amazing Grace in eulogy for slain #Charleston church members http://tdy.sg/1SRTCp1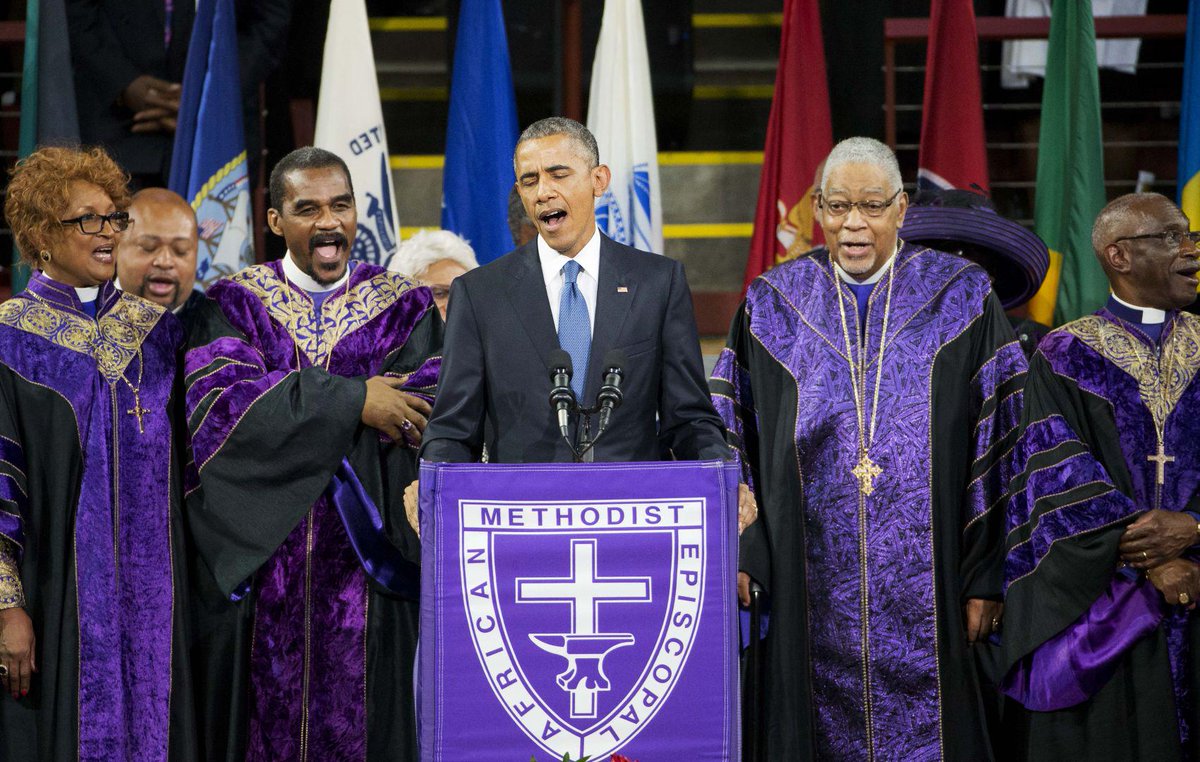 —