—
12 December 2015
In the years after Singapore had been expelled from Malaysia, the city state became more and more of a 'concrete jungle'. The lack of land meant constructing higher and higher buildings, that is, skyscrapers.
However, when Singapore moved from lesser developed nation to fully developed nation, development took a different direction.
Still, who could have imagined Singapore being designated a Creative City of Design?
Singapore designated as a Creative City of Design by UNESCO
…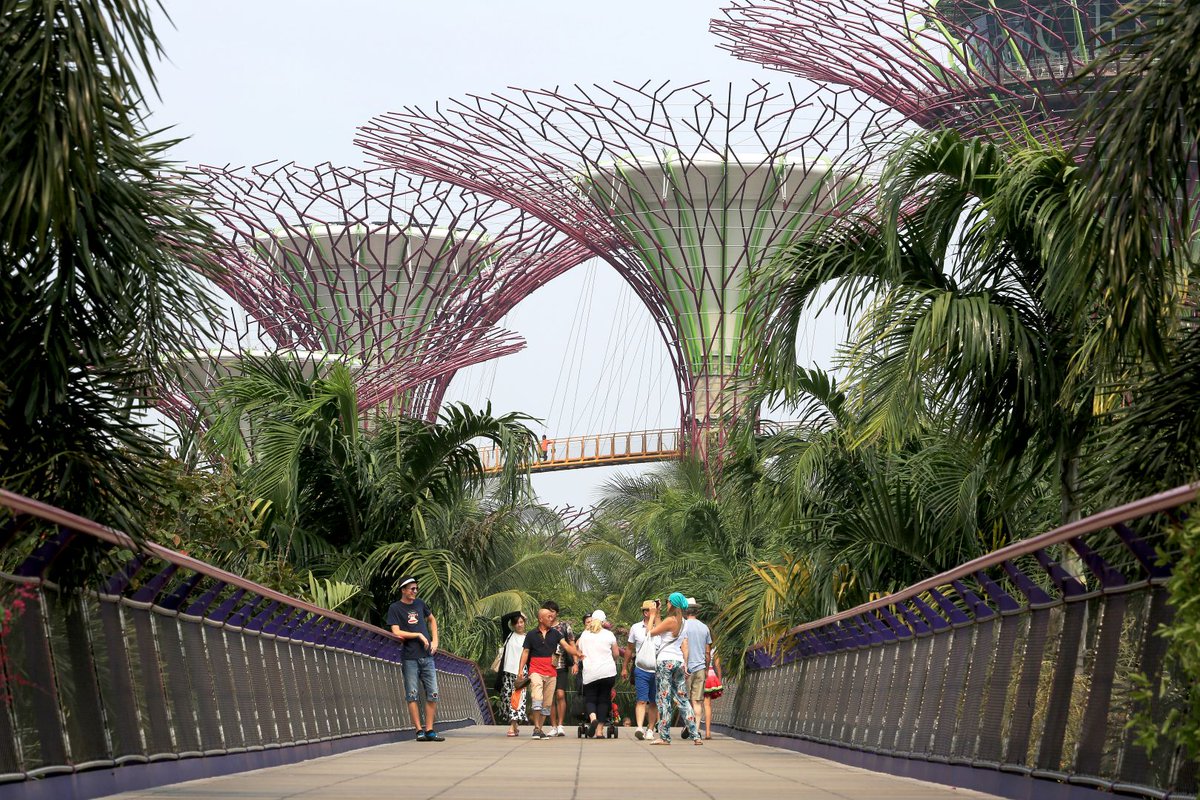 …
SINGAPORE — The Republic has been designated as a Creative City of Design by the United Nations Educational, Scientific and Cultural Organization (UNESCO) Creative Cities Network (UCCN).
At 10.04pm today (Dec 11), Minister for Communications and Information Yaacob Ibrahim wrote on Facebook that he had just gotten the news of this.
"This is indeed a proud moment for all of us and puts Singapore's design industry on the world stage," wrote Dr Yaacob. "Congratulations to the designers, design industry and communities."
UCCN was created in 2004 to promote cooperation with and among cities that have identified creativity as a strategic factor in sustainable urban development, its website states. Currently, 69 cities are part of the network, which recognises cities as centres of excellence in categories such as Craft and Folk Art, Design, Gastronomy, Literature, Media Arts and Music.
The other cities that have been designated as a Creative City of Design are Beijing, Berlin, Bilbao, Buenos Aires, Curitiba, Dundee, Graz, Helsinki, Kobe, Montreal, Nagoya, Saint-Etienne, Seoul, Shanghai, Shenzhen and Turin.
http://www.todayonline.com/singapore/singapore-designated-creative-city-design-unesco
—
5 attractions in Sentosa ranked most checked-in places in S'pore
Facebook reveals Singapore's most-visited attractions for 2014. Which ones have you visited? http://goo.gl/i5tRcX 
SINGAPORE – Five attractions in Sentosa, including the island itself, have been named the most checked-in places in Singapore, with Universal Studios Singapore (USS) taking the top spot, according to Facebook's Year in Review.
Resorts World Sentosa (RWS) said USS has welcomed more than 15 million visitors since it opened in 2010. Visitors can look forward to the re-launch of the Battlestar Galactica: Human vs. Cylon and new inverted coaster ride, Puss In Boots' Giant Journey, when they visit the entertainment park in 2015.
The five Sentosa attractions listed also included newly-opened Trick Eye Museum – which came in at the 10th spot – and other popular attractions such as Resorts World at Sentosa and S.E.A. Aquarium, Marine Life Park, which bagged sixth and seventh spots respectively.
…
Here are the most checked-into places in Singapore:
1. Universal Studios Singapore
2. Marina Bay Sands
3. Gardens by the Bay
4. Sentosa Island
5. Singapore Zoo
6. Resorts World at Sentosa
7. S.E.A. Aquarium, Marine Life Park
8. Merlion Park @ Singapore
9. Singapore Flyer
10. Trick Eye Museum
http://travel.asiaone.com/article/news/5-attractions-in-sentosa-ranked-most-checked-in-places-in-spore#xtor=CS1-4
—
BE AT GARDENS BY THE BAY FOR CHRISTMAS!